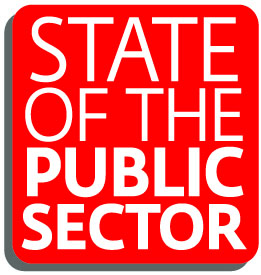 Last week, the Government announced it is set to spend £285m on comms during the financial year 2012-13, a commitment that comms tsar Jenny Grey suggested is a recognition of the 'positive role' comms plays in public life.
PRWeek has collated its own research into the long-term funding of government comms. As part of the 'State of the Public Sector' series of reports, Freedom of Information requests have been issued to government departments, quangos and other central public sector institutions to gain an idea of how their spending has changed over the past five years.
The findings have been collated from all of those bodies that were able to provide complete figures for the five years between 2007 and 2012: five government departments, 20 quangos and three other major institutions.
The figures show that the coalition Government's spending freeze on comms has indeed relaxed over the past year, with the harsh cuts of 2010-11 being eased significantly. In 2011-12, marcoms spend rose by 33 per cent on the previous year.
But despite the apparent rise in comms spend over 2012-13, these findings should be tempered with more than a little caution. Initial signals for this year suggest many government bodies will continue to make sweeping savings, and nearly all remain well below the dizzy heights of 2008-09.
Marcoms spend
PRWeek's figures reveal the swingeing cuts brought in by the coalition Government in 2010-11 chopped marcoms budgets in half, after the boom of the previous two years.
In the subsequent realignment after this 'year zero', the Government is now spending around three-quarters of what it was spending five years ago - a trend roughly echoed as the figures break down into spending on PR, advertising and agency support.
There have been winners and losers. One department that operates a far leaner operation is the Department for Environment, Food and Rural Affairs, which has seen its budget drop to just four per cent of what it commanded in 2007-08 (£7.4m). Conversely, the Department of Health's budget has grown to £47.8m, a six per cent rise on 2007-08's budget and more than double what it spent last year.
But while the general signs of growth look promising, government bodies clearly still have to justify every pound spent. In 2012-13, the Department for Education's budget will drop by two-thirds, from £12.1m to £3.9m, and the Department for Energy and Climate Change is expecting a drop of one third to a mere £530,000.
Percentage change in government comms budgets since 2007-08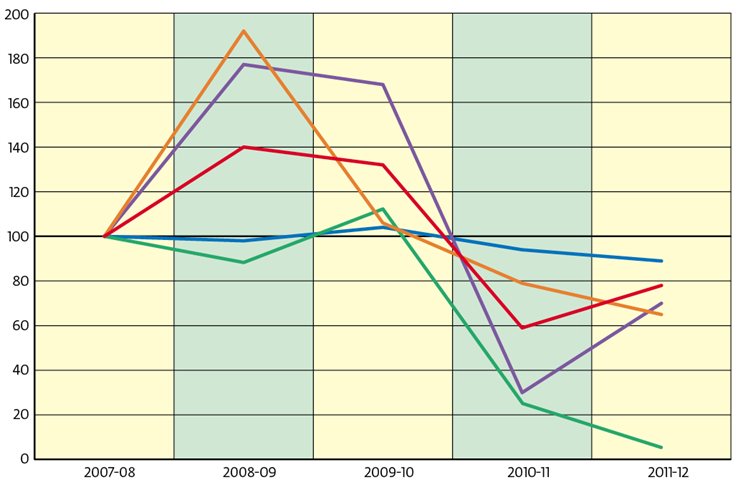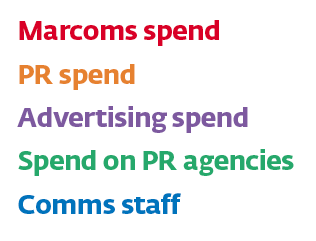 PR budgets versus advertising budgets
Almost across the board, advertising budgets command a far greater slice of the pie than PR. Of the institutions able to provide comparable figures, PR budgets last year sat at just 21 per cent of the cash allocated to advertising.
It is a split that has levelled out only a little since 2007-08, when PR had 17 per cent of the cash earmarked for advertising.
However, as the comms cuts have bitten, PR appears to have suffered slightly more than its higher-fee- commanding cousin. And the Government's acceptance of advertising appears to be growing back, with recent news of a £100,000 ad for the Government's flagship GREAT campaign being placed on Facebook.
Government institutions have spread their marcoms budgets in varying ways. PR has clearly lost the battle at the Department of Health, which has just 22 per cent of its former PR budgets. However, the Department for Business, Innovations and Skills has seen its PR spend grow by 56 per cent since 2007-08, to £596,000. This is predicted to shrink slightly this year to £561,000.
Spend on PR agencies
As the public sector league tables revealed last month (PRWeek 24 August), the agency world has suffered in the wake of the COI's closure and the general air of austerity.
And while there have been some major appointments - Freud Communications being taken on for a £1m-a-year integrated brief for the Department of Health to name one - the figures speak for themselves. There were 15 agencies in the top 25 with a public sector income of under £500,000 this year, compared with 11 last year. This is reflected in the figures provided by government bodies, with spending on agencies down by a massive 95 per cent compared to 2007-08.
Looking into the past, the big numbers that jump out include the Environment Agency, which spent £3.6m between 2007 and 2011 on a raft of agencies including Camargue, Equinox PR and Forster Communications. Meanwhile, the Information Commissioner's Office spent more than £1m on a now-defunct four-year retained brief with Grayling.
Neither of these two quangos has any plans to spend cash on external agencies in the current financial year. This is echoed by all but a handful of public sector organisations, with just the Electoral Commission, The Nuclear Decommissioning Authority and the Met Office revealing plans to use agencies this year.
Staffing
As the work of press officers and other comms staff remains a rigid requirement of government bodies, staffing numbers have understandably seen more stability than areas such as agency appointments.
Comms staff numbers have gone down by 11 per cent from five years ago, after rising by just four per cent in 2009-10. Major media operations such as the Government's 24-hour London 2012 press office have ensured the numbers have remained steady.
In a few cases there have been increases over the past five years. The Ministry of Justice and Her Majesty's Revenue and Customs have seen their staff numbers grow, by 19 per cent and 76 per cent respectively.
But this trend has not been reflected across the wider public sector, particularly quangos. The Equality and Human Rights Commission has seen its comms team drop from 80 to 19, a fall of 77 per cent.
The current year will see further restructuring. From the sample we have taken, staffing is expected to be cut by seven per cent over the course of the year. Most notably, the Department of Health has predicted that its comms staff will reduce to 89 from 133, a drop of 43 per cent.
Key stats
56%
Proportion the BIS' PR spend has grown since 2007-08
95%
Reduction in spend on external agencies compared with 2007-08
21%
Share of overall marcoms budget allocated to PR compared with advertising last year
CASE STUDIES
Defra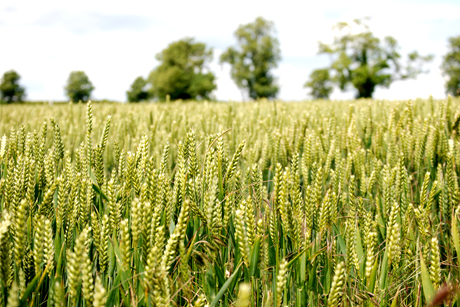 The Department for Environment, Food and Rural Affairs has seen its comms budget smashed by more than 95 per cent since 2007. This is due to the department facing a limiting of its duties, as the oversight of climate change has been hived off to the newly formed Department for Energy and Climate Change. As such, Defra's comms budget for last year was a mere £315,000.
But before its comms duties dwindled, Defra used agencies Forster, Threepipe, Linstock Communications and Media Moguls in the 2009-11 period, on which it spent around £306,000.
The department's most expensive PR campaign, costing £5.2m, was the flagship 'Act on CO2', until this was handed to DECC.
The department has also seen its comms staff dwindle to 55 from a high of 75 five years ago, but continues to spend just over £1m a year on press officer salaries for the past three years.
Defra's comms is overseen by director of comms Kim Worts, whose annual remuneration falls into the £85,000 to £89,999 pay band. Worts was appointed in January 2011, joining from DECC.
Her Majesty's revenue and customs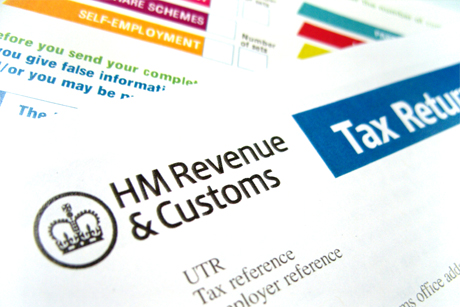 The department responsible for the Government's customs and tax has seen a shrinking of its marcoms spend by 51 per cent since 2007-08, and last year had £14.5m in the pot.
However, it appears PR has remained a relatively important element of the HMRC comms operation, with this spend remaining at 94 per cent of what it spent five years ago.
Advertising, however, has not held its value at the department nearly as well, with ad budgets shrinking to 28 per cent of their 2007-08 figures.
The department has not used PR agencies since 2009-10, before which it spent around £283,000 within the research's time frame. The department did not reveal which agencies were used, although it stated they handled a range of activities.
HMRC's most highly paid PR person is director of corporate comms Stephen Hardwick, who has an annual salary of £120,000.
National institute for health and clinical excellence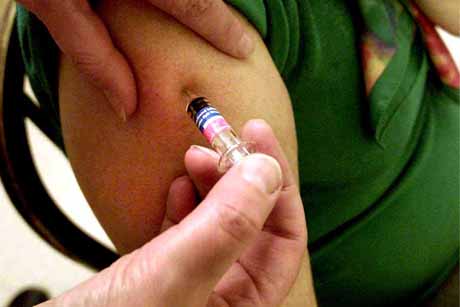 Set up in 1999, NICE is a rare quango, in that it has seen a gradual rise in comms budgets over the past five years. In fact, projected spend in 2012-13 is £1.9m, reflecting a rise of 67 per cent on its 2007-08 budget.
One reason for this may be that it was joined with the Health Development Agency in 2005, and has subsequently seen a ongoing growth in its remit. Not only does it provide guidance on clinical and medicinal issues, but it now faces a much wider remit in public health.
As the body has grown into its new purpose, comms staff have more than doubled to 34. Despite the body's steady growth, it has not employed any PR agencies since 2007-08, when it took on Weber Shandwick for a specific £11,000 project.
NICE has also decided to shift its marcoms budget out of advertising, seeing ad fees dwindle to £22,000 this year, from a high of £173,000 in 2007-08.
NICE's top comms person is Jane Gizbert, who earns between £105,000 and £110,000 per year.