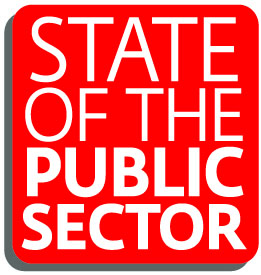 Government grant-in-aid for VisitBritain's PR activities has fallen from nearly £3.5m in 2007-08 to just over £1.5m this year.
Over the same period, the in-house comms team was cut from 77 to a predicted 36 by the end of this financial year.
The scything of PR spend came despite a rise in VisitBritain's overall marketing and comms grant-in-aid cash to nearly £24m this year. From this, its advertising spend has grown to almost £19m, from just over £5m in 2007-08.
The figures, which are part of PRWeek's 'State of the Public Sector' series or reports, coincide with a landmark summer for selling Britain, with the Diamond Jubilee, Olympics and Paralympics acting as key draws.
The findings also revealed that spend on PR agencies had been axed, after VisitBritain invested £85,500 in external support between 2007 and 2011.
Scroll down for a table outlining details of comms spend.
Patricia Yates, director of strategy and communications at VisitBritain, responded: 'While VisitBritain's core funding was cut by 34 per cent as part of the last CSR, we have subsequently been awarded one-off funds this year to undertake a major image campaign in 14 of the biggest and most lucrative tourism markets around the world to promote Britain as a GREAT place to visit.

'With the Royal Wedding last year, The Queen's Diamond Jubilee earlier this year and now London 2012, we have had an unprecedented opportunity to showcase Britain to a massive global audience. That has already seen us deliver spectacular PR results, and we are in the middle of our biggest ever marketing campaign to ensure that 2012 is not only a spectacular celebration of the very best that Britain has to offer, but that it also delivers a lasting economic legacy for the whole country, boosting investment, jobs and growth.'
VisitBritain spend of Grant-in-Aid on comms
| | | | |
| --- | --- | --- | --- |
| Year | Marcoms spend | PR spend | Advertising spend |
| 2007-8 | 12.5m | £3.4m | £5.1m |
| 2008-9 | £12.7m | £3.5m | £5.9m |
| 2009-10 | £12.9m | £3.6m | £5.2m |
| 2010-11 | £11.3m | £3.6m | £4.7m |
| 2011-12 | £20.7m | £1.8m | £16.8m |
| 2012-13 | £23.9m | £1.6m | £19m |