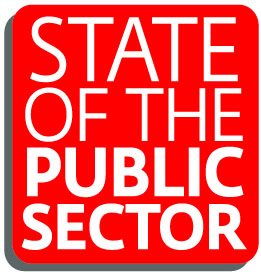 The department, created in 2008 to deal with global warming, has seen its overall external budgets for comms drop from £10m in 2009-10 to £800,000 in 2011-12.
The figures, released by Freedom of Information as part of PRWeek's ongoing 'State of the Public Sector' series of reports, reveal that the planned overall external comms budget for this financial year is just £530,000.
The department has also reduced comms staff by 18 since 2010-11, from 43 down to 25.
The news comes as DECC has been forced to defend a £400m underspend in its overall budget from last year, after concerns were raised by some green businesses that the Government had cut back unnecessarily on climate change spending.
Futerra co-founder Ed Gillespie said: 'If the Government declines to talk publicly about the biggest collective challenge we have ever faced, i.e. climate change, that doesn't mean it goes away. Slashed comms budgets are clearly not about overspend, they are political, raising serious questions about commitment.'
Gillespie called on the Government to 'actively and energetically' promote the Government's Green Deal initiative, suggesting it is at risk of failure by 'disparate and dissolute communications'.

Forster director Peter Gilheany added that it is now up to green businesses and NGOs to 'pick up the slack and start communicating much more passionately and engagingly' with the public.
A DECC spokesman responded by stating: 'It should come as no surprise that we are focusing our resources where they are most needed and where they will have the most effect - that goes for comms too.
'Yes we've made cuts, as has the rest of Whitehall: this is part of the Government's drive to tackle the deficit and restore the public finances, but in reality the vast bulk of the DECC comms cut was accounted for by the end of a single marketing campaign (Act On Co2).'
Despite the cuts, press officer salaries have been boosted from £351,734 in 2011-12 to £433,149 in 2012-13.
The department has never used public relations agencies, although the biggest public information campaign handled by DECC has been its three-year 'Act on Co2' campaign, which cost £20.7m.

The department's most senior comms officials are head of corporate comms Paul Dee and head of news Nick Turton, who both earn between £58,200 and £117,800.
Click here for more on PRWeek's 'State of the Public Sector' series