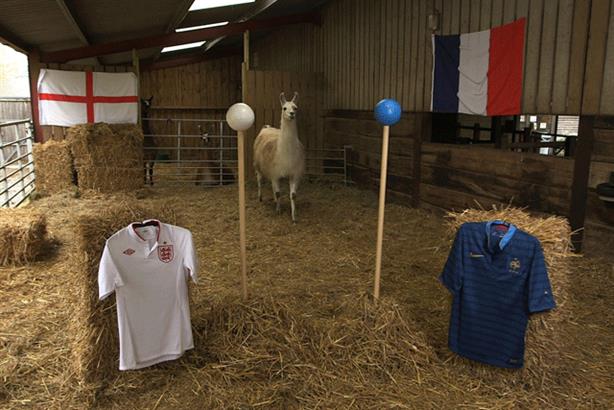 Tesco, aided by Launch Group, has been promoting its Euro 2012 tipster Nicholas the Llama, who supposedly predicts winners by headbutting balls. Nicholas correctly predicted Chelsea's FA Cup and Champions League wins, but failed to foresee England's draw with France.
Have you registered with us yet?
Register now to enjoy more articles and free email bulletins
Register
Already registered?
Sign in