Unacceptable exploitation was the charge against BAA in April, when it emerged the airport operator was charging agencies up to £5k to pitch for its business.
BAA insisted that it was merely looking to 'cover expenses' incurred as a result of EU regulation. And the work was lucrative: a £4m, four-year comms roster.
But whatever the reason, a client asking agencies to stump up money to pitch is symptomatic of an increasingly competitive, procurement-driven new business landscape that has tipped the balance of power firmly in the clients' favour.
The horror stories
The industry abounds with pitching horror stories. They cover a range of client sins (see box), from the shrinking budget to the pitch that is won but never materialises. Others talk of supposed reverse auctions like Santander's recent corporate pitch, and long pitch lists such as Honey Monster Foods' eight agency line-up or MGM Advantage's process that asked eight agencies to submit written documents. One hot beverage brand recently was said to have had 11 client-side people sitting in on the pitches, despite only three talking during the process. 'In those instances, a pitch just becomes a client power trip,' says one agency head.
'It's a buyer's market because there are so many credible choices,' says the AAR's business director Alex Young. 'Every agency is going the extra mile.'
The real cost of pitching
Although an agency's pitch spend varies widely, agency heads suggested that a pitch for a mid-sized brief would cost an agency around £10k in time alone. Young says she would guess many agencies are spending around 20 per cent of their time on new business. The Red Consultancy's CEO Mike Morgan says that the pitch process from first engagement to commencing work is now a minimum of four months - often six months. Ten years ago, this only took a month. That is a lot of money and time being given away for free.
Agencies are employing different strategies for dealing with this. Last year Frank PR took part in around 80 pitches. Chairman and co-founder Graham Goodkind says: 'Agencies are grading pitches on a quality basis. We consider approaches we've had through word of mouth or recommendations to be hot leads, compared with those who have just typed "consumer PR" into Google. We make calculations on our time and effort accordingly.'
Meanwhile Freud Communications only takes part in three or four big pitches a year, with the majority of its clients coming directly to the agency. But it will also make judgements on the client. 'We will only engage once we know the client is serious about looking for a new agency,' says MD Nick Mulholland.
Procurement nightmares
As clients come under pressure to reduce spend, procurement has begun to be included at an earlier stage in pitches.
Agencies are often asked to fill out a questionnaire at the first stage of an RFP. 'I've filled these in before and you have to calculate the cost of each light bulb in your office. It's a nonsense,' says Piracy Corporation's founder Martin Ballantine. 'Whatever they say, it's a truism that procurement people will be judged on how much money they save their client at the end of the year.'
The result of heavy handed procurement is a reduction in the creativity of a campaign, and has a negative long-term impact on PR fees. As Mulholland says: 'Procurement is a big issue for all agencies. I hear tales of agencies going in with an accurate price and walking out having given a 50 per cent discount just to get the business. It devalues what we sell.'
Goodkind warns that the landscape will cause a 'massive decrease' in profitability as costs have gone up but fees have not.
'PR puts out on the first date'
These problems are not unique to the PR industry. Similar debates are happening in the advertising (see James Murphy's comment box below), design and legal industries. But there is a perception that other sectors are better at valuing their ideas.
For 20 years, advertising agency BBH famously refused to pitch creative ideas. On its website, German design firm Edenspiekermann explains its strategic and creative resources are its most valuable assets and it cannot afford to give them away for free: 'We therefore no longer take part in unpaid pitches.' In contrast, Hope & Glory founder James Gordon-MacIntosh quips: 'PR puts out on the first date.'
Getting paid to pitch
As in advertising, there are examples where PR agencies have been paid to take part in pitches, but this is still very rare.
Goodkind says he has seen this happen around half a dozen times over the past 20 years. The last time, the agency was paid £500 for materials. Others say they have been offered up to £2k for a larger pitch. 'It's a token amount but it shows a client is serious about us and the process,' says Goodkind. 'Agencies react brilliantly to that - they will reciprocate in spades. Clients will not get the best results from their agencies if they don't treat them with respect.'
This is why the current landscape should be a concern for clients as well as agencies. Driving down costs for agencies will result in a lower quality of work.
It is something that Everything Everywhere has understood. Head of external comms Mat Sears says the firm will pay any substantial costs agencies rack up as part of a pitch process: 'We would never expect agencies to cover costs for a pitch we'd invited them to take part in.' Costs in this case means the basics - the venue, refreshments, combined with any specific costs it required agencies to accumulate.
Scrap the pitch?
Sears says he knows many in-house PR professionals who now try to avoid pitching altogether: 'If you know the agency world well enough, then you shouldn't need to go for big pitches all the time. You can do your research by paying attention to big campaigns, keeping an eye on fresh and original work, reading trade mags, talking to people and networking.'
In an ideal world, Young says that one agency would stand out for a client at chemistry meetings, and a full pitch would be unnecessary. 'In reality,' she says, 'clients often need that personal reassurance from other colleagues.'
Of course many agencies concentrate on other established methods of winning business, from organic growth to networking. W Communications founder Warren Johnson says much of his agency's growth has come from partners, clients and collaborators. 'The traditional pitch process can often be a crapshoot for the agencies involved, with many unknown factors determining the outcome.'
'Have the balls to say no'
The landscape may be difficult, but agencies have the choice not to participate.
After winning a major client last year, Edelman walked away after an agreement could not be reached with procurement. 'Agencies don't do themselves any favours. It's rare you see mid-sized agencies turning down pitches,' says Gordon-MacIntosh.
'You have to sacrifice some things to look after your staff,' agrees Ballantine. 'If you know you are not seriously being considered for an account, have the balls to say "no",' he says, adding: 'Anyone who turns up for the BAA pitch is a disgrace.'
SEVEN DEADLY PITCH SINS - WHAT CLIENTS GET WRONG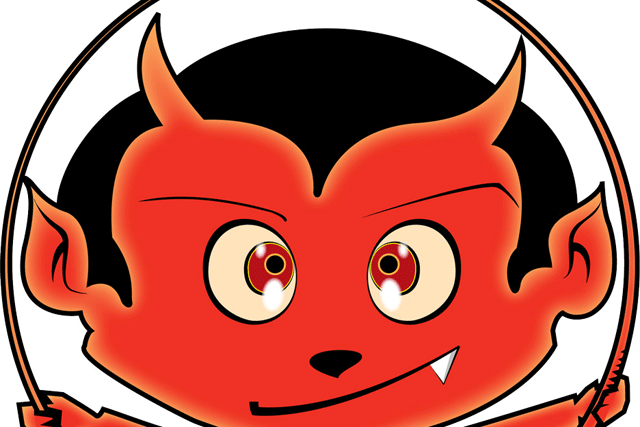 1. Too many agencies on a list
The optimum number of agencies is three or four. Any more than this is a sign a client lacks industry knowledge. 'Agencies should be wary of long pitch lists. It's potentially indicative of how the client will act in the long term,' says the AAR's Alex Young. Clients should recognise an agency will put in less effort if it has only a one in eight chance of winning. By pitch stage, Young says a client should be prepared to work with any of the remaining agencies.
2. Not meeting an agency before the pitch to explain the brief
Clients will get the best from a pitch process if they give agencies the information they need to produce relevant ideas.
3. Reverse auctions
'It's an insane way of getting an agency. If an agency is going to make a massive loss on an account, a client isn't going to get the best resource or people on the account,' says Hope& Glory founder James Gordon-MacIntosh.
4. Not specifying a budget
Young says that clients need to be able to compare like with like and this is only achieved if everyone is working to the same budget.
5. Allowing procurement a free rein
If procurement is too heavy handed, it will lead to a reduction in the quality of work and ideas.
6. History of poor agency relationships
Tales of poor agency treatment by a client will quickly do the rounds. Clients need to ensure they do not put good agencies off.
7. Overly demanding or vague briefs
Clients should write a brief that requires a response that is proportionate to the account fees. 'In an hour-and-a-half pitch, you can't ask agencies to boil the ocean,' says Young.
IS THE PITCH PROCESS BETTER IN THE AD INDUSTRY?
James Murphy, Founding partner, Adam & Eve (Omnicom bought the agency last week for an estimated £60m)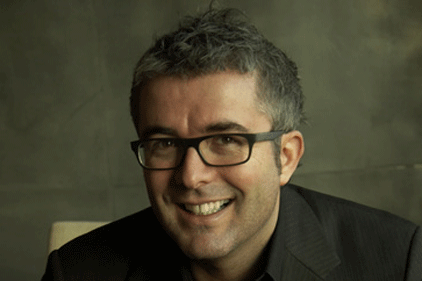 How do pitches work in the ad industry?
The picture on the creative agency side is varied. It's still the case that only a minority of pitches are paid. Generally if a client is offering to pay, they will normally offer £10k. An agency could spend £50k on materials alone for a really major pitch, and that's just the cost before man hours are considered. In a hyper-competitive industry, some agencies are prepared to shoot almost a finished commercial in an attempt to sway the client.
How do you approach pitches?
Agencies talk about not getting into profit on a client for a year because of the pitching costs. So a good agency is focused on pitching for long-term accounts. Most are around three years. You have to be selective - not every client is right for your type of agency. You can end up kissing a lot of frogs. We don't take part in online auctions. Good ideas are at a premium.
What is your take on procurement?
I have an unusually positive opinion of procurement - it brings a rigour and measured approach to things. But I would image it's more difficult in the PR industry because the outputs are harder to identify. We might talk about creating three posters, press ads, online ads. In PR, the client is buying human capital, talent and personalities. You can't just look at an account director and compare one with another.
When do you walk away from a pitch?
There are usually only three or four agencies in a pitch process. If there is a much longer list, that's the first sign there is a lack of experience on the client side. Another warning sign is if clients want you to sign away all your intellectual property before the pitch. Lots of agencies have walked away from that situation recently. You protect your IP by making it clear they can only use your idea if they hire you.
CASE STUDY - EVERYTHING EVERYWHERE: AN ENLIGHTENED APPROACH
Mat Sears, Head of external comms, Everything Everywhere, discusses the mobile phone company's recent PR review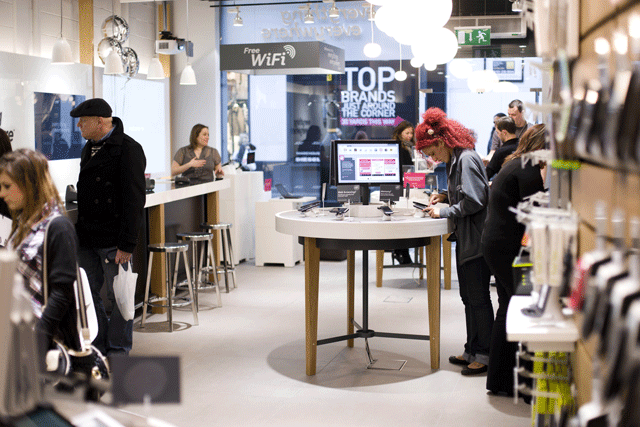 'We offered a level of respect to the agencies that we would expect ourselves. We wanted to make the experience fun and engaging and keep the agencies awake in a good way.
We asked agencies to submit credentials. We received around 40 decent submissions. We went to see ten agencies in their offices on their terms for a chat. They were not asked to prepare anything. From these meetings we whittled it down to a shortlist of three.
We split the pitch into three parts. We asked the agencies to prepare a 20-minute presentation, and gave them a real brief to work on. This included sending them a press release to be written 24 hours in advance of meeting us.
We then set up a crisis scenario, where we removed the most senior person from the situation. Halfway through the allocated time, we put the senior member back in the room with their team and observed them. We wanted to see whether the CEO would take over or trust their team. Lastly we had a more formal Q&A session.
It's difficult to see the true ability of an agency from a pitch, so we wanted to simulate a more real-life situation. This is why we gave them 24 hours to turn around a press release. We wanted to know what the agency would be like on day 101 of the account, not just day one.
If we had seen any more than three agencies at pitch stage we would have felt guilty for wasting people's time. If you have an understanding of how the agency world works you'll be more respectful.'
LEGAL ADVICE - HOW AGENCIES CAN PROTECT THEIR IP
Lara Grant, Trade marks manager, Avidity IP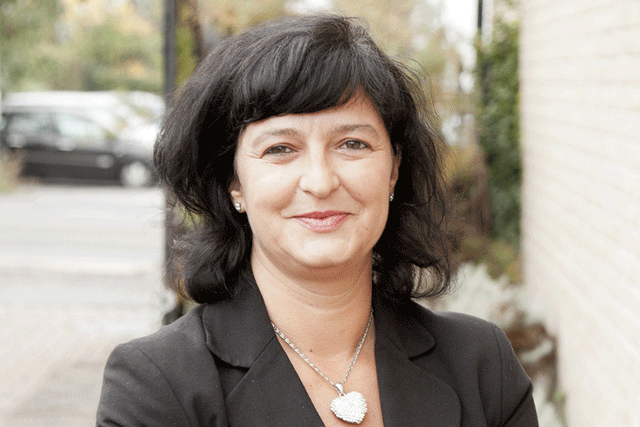 If you have something you can trademark like a slogan, logo or design name, you can protect these by filing a trademark application.
In the UK or EU you will immediately get an application number. It may take months to actually come through, but at least you have a filing date that is earlier than anyone else.
This gives you the legal power to sue. It means you can warn people that as soon as the trademark is granted, you will be able to initiate legal action against anyone using your ideas.
Ask clients to sign a confidentiality agreement that says the contents of your presentation are confidential, and that all IP rights are owned by your agency.
Make sure that this contract is properly worded, and covers things like how for long the confidentiality is required.
Make sure you can show an ideas trail. Create a document containing the idea, date and logo. Send it to yourself by fax or by registered post so that you have official proof that you created the idea earlier than the presentation.
If you put a copyright logo with the date on your materials, this will also protect your content as long as your work is not copied originally from someone else. This is automatic and does not require registration.