Traditionally, PR professionals spend much of their time and energy trying to persuade media outlets to carry their content, or shape journalists' opinion about their company or client. But is it time to cast off these media shackles? The internet has opened the door for brands to distribute and promote their own content, so should companies develop their own media offering to speak directly to their audience?
The question is particularly timely given the range of digital developments that are chipping away at the barrier between TV programmes and online content. Catch-up services, such as the BBC's iPlayer, 4oD and ITV Player, have trained consumers to search for traditional programmes online. The more recent launch of smart TVs, which allow users to surf the internet alongside TV channels, and January's UK arrival of online streaming service Netflix are adding to the momentum.
Edelman's soon to depart chief content officer and former director of global news for the BBC Richard Sambrook says smart TVs will mean that 'in the next two to three years broadcast scheduled channels will compete with everything on the web'.
Like many others, he believes these long-term trends offer a huge opportunity for brands to create their own content, and not just short videos that people can share.
New content opportunities
'Brands invest heavily in getting their content into other media owners. Why doesn't a brand take its expertise, passion and knowledge and become its own broadcaster?' says Markettiers4dc chairman Howard Kosky. 'ITV will commission a programme such as Loose Women, but there's nothing to stop brands producing their own show. Instead of getting broadcasters to carry it, they can distribute it themselves online,' he says, through services such as YouTube, Vimeo and Facebook, or on their own site.
Many of YouTube's videos receive more views than TV programmes. At the time of writing, for example, the controversial 30-minute Kony 2012 video from campaign group Invisible Children had been viewed 74 million times on YouTube and 12 million times on Vimeo in its launch week. The video became a consistent trending topic on Twitter and was played in full on Australian TV.
The online space is also increasingly where the younger generation get their content. GolinHarris' head of media Neil Henderson says: 'It makes sense that PR and digital experts create content to reach demographics who don't watch traditional TV.'
Recent switches, such as last week's news that the Daily Mirror's business editor Clinton Manning was moving to Pelham Bell Pottinger, suggest there will be no shortage of journalists lining up to offer their services to brands.
Sambrook argues: 'The forces shrinking traditional media are the same that are feeding opportunities in brands. There will be a transfer of skills from journalism into PR agencies and direct to firms.'
But he is also adamant that content from brands will not replace traditional broadcasters.
Scepticism
Indeed, many are sceptical about the idea of attempting to compete with experienced broadcasters and their high production values. The loyal followers of BBC Radio 4 or Sky News, for example, are still incredibly valuable for brands and third-party endorsement remains a powerful influencer.
Manifest London MD Alex Myers is unconvinced that producing a show has become a worthwhile investment. 'If a brand was to create its own programme, in order to make it interesting for viewers, it could not stamp its brand all over it. It would end up being like sponsorship. That opportunity already exists,' he says.
Audi channel closed
Perhaps Audi's experience should be a warning for brands. The car brand appeared ahead of its time when it launched a branded channel on Sky in 2005, which offered a mix of lifestyle content, but this was closed in 2009.
Audi's national digital manager Hugh Fletcher says the brand stopped investing in the channel because viewing habits had changed. 'Fewer people were doing lean-back viewing and more people wanted on-demand short-form content,' he says. 'If brands were to take on the BBC, they would fail and waste money. What brands need to do is to produce a variety of short and long-form content on existing platforms that people use, and about topics of relevance to viewers,' he says.
Last month the brand conducted in-depth research into its target audience, which included tracking conversations on social media. It found that many had problems connecting their mobile phone to their car's audio system. As a result, Audi produced a series of ten-minute tutorials that addressed the issue.
Make it social
'What works is video that augments traditional TV programmes,' says Myers, giving examples of behind-the-scenes videos for shows. He believes the major opportunities for the industry will come from TV viewing becoming a social experience, as viewers surf the web at the same time as watching TV. New launches such as Zeebox, the brainchild of former BBC iPlayer executive Anthony Rose, tap into this trend. The app allows users to see what their friends are watching in real time, buy relevant products, obtain more information about a programme's content and share opinions with others.
Getting it right
The critical points about any type of content are ensuring it fits with the brand and that it gives something useful to the viewer. 4mediarelations head of video Darren Ryan worked on a video for a travel insurance firm. Instead of doing a 'talking heads' style piece, the team went to Spain and filmed doctors talking about common travel injuries, horror stories and asking holidaymakers whether they had taken out travel insurance. 'This had a much higher engagement level with customers and potential customers,' he says.
Getting the right fit requires a broader approach from brands to their consumers. The key is to facilitate discussion and create a link with issues, rather than selling a product. For example, Start-rite Shoes filmed a mums' talk show to discuss key issues and Red Bull is associating itself with adrenalin sports. Clyne suggests record labels could film their own versions of The X Factor, or a food brand could film a cookery show. Kosky thinks this type of live show is more dynamic than pre-recorded video. He argues it is also more cost-effective: 'Live TV is cheaper to produce than pre-recorded shows. For example, we could produce a version of Question Time for as little as £5,000, compared with a full-page print ad at £15,000-£20,000.'
Editorial integrity
But above all else, if brands are to succeed in creating good content, they need to make it interesting for the viewer.
'What brands are getting wrong at the moment is making a piece of content that is so branded consumers won't watch it,' says Ryan. Kosky agrees: 'Just because Ofcom does not regulate the web, it doesn't mean you have licence to be as commercial as you want. A programme has to be newsworthy and relevant. Don't compromise editorial integrity just because you have control.'
The good news for PR professionals is they perhaps understand this delicate balance better than any other marketing discipline. As Myers argues: 'PR professionals are used to reacting to the news and putting together relevant content quickly every day. There's no other marketing discipline that is prepared for that.'
CASE STUDY - RED BULL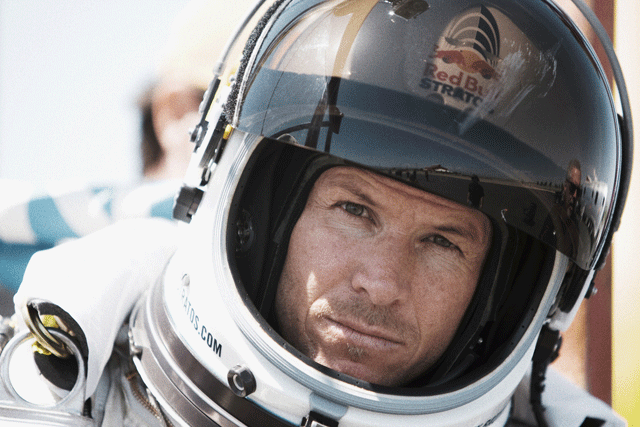 'Red Bull has been creating videos around extreme sports. Red Bull sees itself as a media producer,' says Adam Clyne, commercial director at TVC, who works with Red Bull. Its Stratos campaign is a mission to send a man to skydive from the edge of space, breaking the sound barrier - and various other records - on his way down. At every stage, Red Bull is gathering content, from the testing of suits and a meeting with the current world record holder, to meetings with NASA. These are being released regularly and will be packaged up when he finally jumps. 'The brand is at the heart of it and the mission fits what the company is about. It is to bring its brand proposition to life, not just a badging exercise,' says Clyne.
CASE STUDY - MARMITE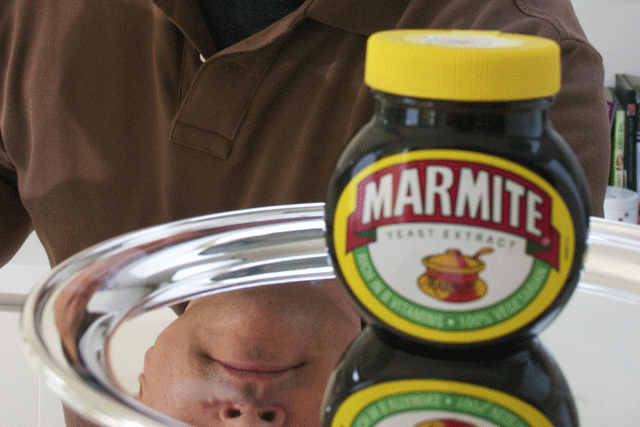 Marmite has produced a series of recipe videos with Dom Joly that are broadcast on its Facebook page. Splendid managing partner Alec Samways, who works with the brand, says Marmite has recognised the power of communicating directly with its consumers. 'With social media communities, we have direct access to a larger, more focused audience than the reach of many publications we are targeting with media relations activities. Brands are now owners of media in the social space, where dialogue is essential,' he says.
CASE STUDY - START-RITE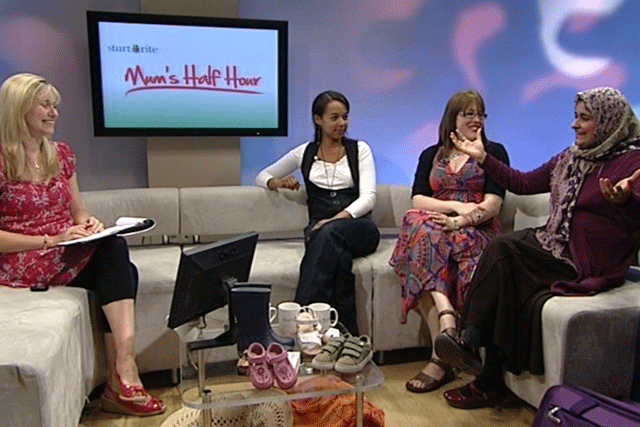 Start-rite Shoes teamed up with Markettiers4DC to produce a six-part talk show for mums last summer. The brand got mums to host the show and discuss topics of interest. Start-rite Shoes comms manager Melanie Tuckwell says it made sure the programme was interesting for the audience by simply asking the audience what they wanted to discuss. She adds: 'The people on our sofa talking about the issues were real mums, actively living through the problems that every parent faces. This made the programme real and trustworthy. Through association with the programme our brand awareness and key messages of helping parents tackle tricky issues were achieved.'