Last year's PRWeek/PRCA Census proved grim reading for non-graduates looking for a career in PR, with the results showing the overwhelming majority of PR professionals (89 per cent) have a degree.
Further evidence of the graduate dominance of PR emerged earlier this year from recruitment firm Major Players, which found that 86 per cent of successful recruits are graduates.
Major Players head of PR recruitment Karl Ramsaran says a degree is now an 'expected' requirement for PR roles, even if agencies rarely explicitly refer to it in the job spec.
He adds: 'Clients value a degree because it is seen as something that gives a person an added maturity as well as research and writing skills, especially if they have an English degree, which is particularly desirable for employers in PR because of its focus on writing.'
Having a degree also gives a candidate 'a common thread' with the interviewer, he says: 'Perhaps they went to the same university or studied the same subject. If you have two candidates who are broadly similar, a graduate would almost always have the advantage over a non-graduate.'
But with the cap on university fees increasing from £3,375 a year to £9,000, Ramsaran expects the proportion of graduate recruits in the sector to decrease markedly over the next decade.
The PRCA is already reacting to this change by developing an alternative entry route through the industry's first national apprenticeship scheme (see box overleaf). This scheme's focus on the importance of learning in the job is likely to appeal to many employers, suggests Publicasity deputy MD Zoe Ward-Waring.
She says: 'I definitely like to see a degree but I value work experience above that. What really appeals to us is enthusiasm for the job. Someone who has gone out there and has the drive to organise a placement clearly has that.'
Work ethic
The increasing importance agencies place on work experience among candidates has led to a 'humbling' among graduates in recent years, says Ward-Waring.
She explains: 'Around five years ago there was an arrogance among graduates that their degree entitled them to a job or better wage. I don't see that anymore. It's tough out there for graduates and they know a degree on its own is not enough.'
The PRCA is hoping its apprenticeship scheme will increase diversity in the profession. Lee Nugent, MD of Nelson Bostock, argues hiring staff from a broad range of backgrounds improves the quality of an agency's workforce (see box).
He says: 'Our industry hires from a very narrow talent pool. Why, if we want the best candidates, wouldn't we widen that pool to include people with different backgrounds? Intelligence, application and great comms skills can be found in candidates with or without degrees.'
Cheap labour?
Tom Watson, professor of PR at Bournemouth University, does not see apprentices as competition for its PR degree, which last year saw 48 out of 52 graduates secure a job as a PRO within six months.
However, he issues a warning to the PRCA to ensure apprentices do not end up as 'cheap labour'.
He says: 'The PRCA has put its head on the block over this and I hope it succeeds but there is a question of how appealing the salary that could be offered will be for someone wanting a career in PR.'
One senior HR source at a City and corporate specialist PR firm suggests in her sector apprentices will still be at a disadvantage to candidates with a degree. She explains: 'To advise at board level we still feel that there is a lot to be said for spending three to four years studying at university.'
Another financial specialist, Cubitt Consulting, almost exclusively hires candidates with degrees and in particular from 'the top quartile of universities in terms of research', such as Oxford, Cambridge, Durham, Edinburgh and Bristol, says agency chairman Simon Brocklebank-Fowler.
But earlier this year the agency hired as a director Nicholas Nelson, who does not have a degree and was former MD of Hansard Communications, indicating that PR recruitment, in particular in the City and corporate sector, is far more complex.
Brocklebank-Fowler says: 'At a senior level you have this bizarre mix of people in their forties and fifties who are either non-graduates or from a very narrow pool of universities, particularly Oxford and Cambridge. They started their careers when few people went to university, so on one hand you have non-graduates such as Tim Bell (Chime Communications chairman) and Alan Parker (Brunswick Group chairman) and on the other hand Cambridge graduates such as myself and Lord Chadlington (Huntsworth Group chief executive).'
He adds: 'I can see the PR industry returning to that level of diversity and this current trend over the past 20 years to only hire graduates will seem like an aberration.'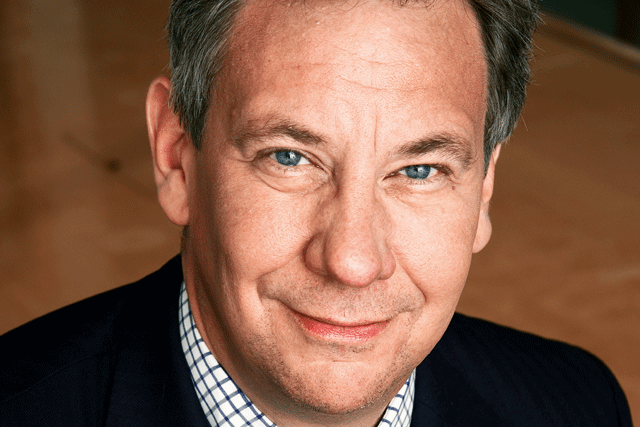 CASE STUDY: TAREK EL HAWARY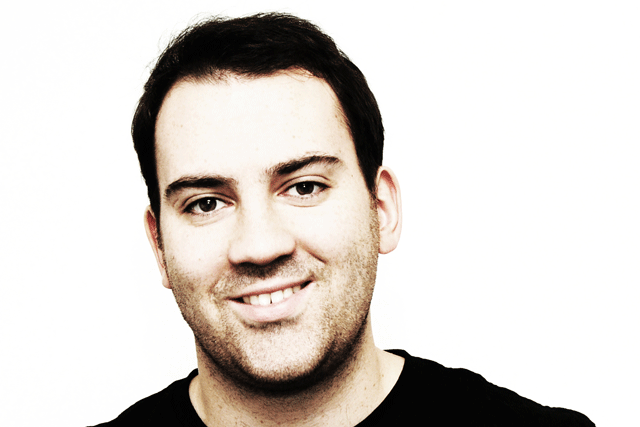 When Tarek El Hawary joined Nelson Bostock as an office junior at the age of 18 he already had two years' work under his belt, having worked for a builders' merchant straight out of school.
While working in the production and administration side of the agency, El Hawary gained an interest in the PR industry. He was given a place on a project for client Canon and from that successfully applied for a vacancy as account assistant.
Six years on he is now one of two non-graduate account directors at the agency, looking after a raft of consumer technology accounts including the UK launch of Amazon Kindle.
He admits his career path may have been made easier if he had a degree but feels the skills he picked up through working from a young age were just as advantageous.
He says: 'I learned a lot about the importance of hard work and have taken that with me. I don't feel disadvantaged not having a degree and I can honestly say I've never encountered any prejudice because of it.
'What a degree does give is some guarantee of basic intelligence. But having a degree does not necessarily mean you have other skills needed such as communication, working with clients and dealing with pressure.'
APPRENTICESHIPS: THE PRCA SCHEME
The PR industry is the latest sector to be swept up in the Government's apprenticeship drive.
The PRCA, together with Pearson in Practice, the Council for Administration and Edexcel, successfully won £1.2m from the Higher Apprenticeship Fund to develop the industry's first national apprenticeship scheme.
The first apprentices will start work on their one-year course at agencies from September this year. It is hoped that 600 places can be found over the next three years for its target group of 18- to 24-year-olds, who will work for four days a week and study for one.
The PRCA is staging consultation events during February and March and aims to promote the scheme among at least 1,500 employers.
Details of funding are still being hammered out but the PRCA is expecting the Government to adopt a similar funding package to existing creative and digital media industry apprentice schemes. This could see agencies handed between £7,000 and £10,000 in training costs for each apprentice. Agencies that sign up will have to meet their salary cost, which is like to be lower than hiring a graduate.
Jessica Lobendhan, the PRCA's training manager, says agencies are in favour of the scheme. The 2011 PRWeek/PRCA Census found 94 per cent of agency heads wanted an apprenticeship scheme. She adds: 'This is not about replacing degrees, but creating an alternative entry point.'
EMPLOYMENT POLICY: THE TOP TEN AGENCIES
Of the top ten agencies contacted by PRWeek, none has a policy of exclusively hiring graduates, but they all concede the majority of their recruits have a degree.
BELL POTTINGER
Recruits non-graduates and graduates throughout the year who contact the agency on spec, but only graduates can secure one of around a dozen, year-long graduate placements run by Bell Pottinger's parent company Chime Communications. Bell Pottinger director Tricia Moon says: 'There is no way we would say you have to have a degree to join. That is far too limiting.'
BRUNSWICK
Also mainly recruits graduates but the agency values the skills of those already in work looking to move into PR, whether they have a degree or not, says an agency source.
FINSBURY
Successful recruits need to pass an admissions test, focusing on numeracy, writing and meeting deadlines. A source at the agency says graduates tend to perform better than those without a degree.
WEBER SHANDWICK
Gina Ramson-Williams, group talent director, Europe, at Weber Shandwick explains that the agency's main entry points are through internships, work experience placements and an apprenticeship scheme that is promoted among undergraduates but not exclusively available to them.
She says: 'We want people from a variety of backgrounds, from other sectors and with or without a degree to give us a good mix. We can learn from them as well. Above all we look for an inquisitive mind and drive.'