1 Ambassadors or long-term association with a sport
Brands that have a historical association with a certain sport have the right to use this connection before and after – but not during – the Games. There are also creative ways of using individuals to link to certain sports.
For example, ahead of the 2008 Brazilian Grand Prix, when Lewis Hamilton was about to be crowned Formula 1 World Champion, M&C Saatchi helped ensure Reebok was able to promote its link with the sports star. Wynne-Morgan explains that while Hamilton had a personal promotional deal with Reebok, this did not extend to his roles as a Formula 1 driver and McLaren team member.
Wynne-Morgan says: 'We had the idea to have an artist stationed in Regent Street in London to create a giant painting of Hamilton using remote controlled cars and tyres instead of brushes. It was a creative way of making sure Reebok's links with Hamilton as a skilful driver were promoted while at no point mentioning his role as a Formula 1 driver.'
In the UK, H+K's client Aviva is not an Olympic sponsor, but has been sponsoring UK Athletics since 1999 and will make the most of this connection. Likewise, British Gas has closely aligned itself with sport and many of the Olympic stars through its sponsorship of the British swimming team. Olympic swimming gold medallist and 2012 medal hope Rebecca Adlington is also an ambassador for the firm.
British Gas' consumer PR manager Felicity Callaghan was reluctant to give details but did suggest some PR activity was planned around the Olympics. She says: 'We are in the process of finalising these plans and some of the specifics.'
Similarly, Nestlé has signed up diver Tom Daley. Last summer, the company ran a TV advert that shows Daley in a tracksuit, with no Team GB branding, encouraging children to get active.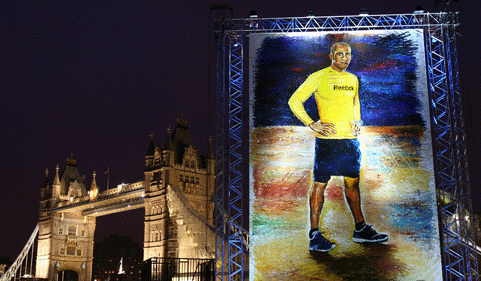 2 Stunts
Audacious stunts can be used to create memorable moments in the run up to a major event. For example, during the 2010 FIFA World Cup in South Africa, M&C Saatchi was involved in a stunt that achieved what Wynne-Morgan describes as 'the holy grail' of ambush marketing: securing publicity without a complaint from the organisers. The campaign for The Sun involved projecting an image of the newspaper's football columnists on Table Mountain.But remember to tread carefully. During the same event, South African budget airline Kulula.com ran an advert describing itself as 'the unofficial national carrier of the you-know-what.' It also carried pictures of stadia, vuvuzelas and national flags. FIFA complained as it felt the combination of images and the slogan breached marketing laws, and the advert was pulled.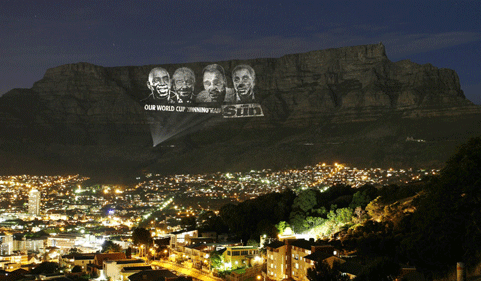 3 It's a London thing
Another approach could be to focus PR efforts on a connection to London. This is a message that the capital's promotional group London & Partners is pushing to non-sponsors.
London & Partners' head of comms Chloe Couchman says: 'We have to be careful not to breach any rules, but at the same time we are looking to maximise exposure and promotion of the capital and its attractions and businesses. LOCOG understands this and we are working closely with it on all of our strategies.
'London & Partners will run an organised media centre for around 6,000 journalists at 1 Great George Street, Westminster, during the event. This could be a key way for non-sponsor brands and their PR agencies to reach a global media audience.
Couchman says: 'Most of these will be non-sports journalists on the news and features side looking to cover London. Most will not have Olympics accreditation but want to be in the capital during this time. We are planning a lot of creative content for them while they are here and are calling for PR professionals to contact us to see how they can get involved.
'The events we are looking to organise could include a press conference, launch event, pop-up, breakfast debate, hospitality, behind-the -scenes tour, VIP party or they may want to put a spokesperson forward for interviews,' she says.
The media centre will run daily from 9 July to 14 August and from 27 August to 11 September during the Paralympics.
4 British pride
Associating your brand with British pride is also allowed. H+K's Sutherden praises The Sun's current campaign, which uses the strapline: 'The Sun. 2012 is here, let's make it great, Britain'.
'The Sun has tapped into the national pride of the country. It's simple, clever and creative,' he says.
During the Vancouver 2010 Winter Olympics, Scotia-bank used a similar tactic to get around not being a sponsor by launching a campaign called Show Your Colours. The campaign used generic images of sports fans in the red and white of the Canadian flag cheering. Canada's former Olympic ice hockey champion Cassie Campbell was also used in the campaign, which for a time overshadowed official Olympic promotion by Scotiabank rival Royal Bank of Canada. While attracting the attention of the Games' organising committee, the bank was not prosecuted.
5 Think local
It is not just about national exposure. Sutherden believes that there are opportunities for companies to get involved at a local level. 'The public will support companies that help young people get into sport,' he says. Look for ways your brand can support local organisations that provide access to sport for young people – the next generation of future Olympians.
Go to
London 2012: How brands can compete