Digital comms, integrated work and expansion into Asia Pacific were key concerns for many of the 23 global PR agency networks featured on the following pages in PRWeek's Global Agency Report 2011.
From running large-scale training programmes to hiring digital specialists, agencies were intent on building serious online offerings to compete against rivals and to grow budgets against other marketing disciplines.
Agencies were also keen to produce more integrated work, with GolinHarris kicking off a global restructure organising staff into skill specialisms, rather than traditional agency silos, and Fleishman-Hillard increasingly coming up against advertising agencies in pitches. Other major changes in this period included Hill & Knowlton's merger with WPP sister company and business advisory firm Public Strategies.
PRWeek's Global Agency Report tracks the performance of global PR agency networks during the 12-month period from August 2010 to July 2011. Agencies were asked to supply information about their business development, people, network initiatives and cohesion, and external recognition. This is supplemented with qualitative research from PRWeek's editorial team.
Here we offer snapshots of each network's fortunes over this period. As with last year, agencies that have performed exceptionally well have been awarded medals of distinction.
GOLD
EDELMAN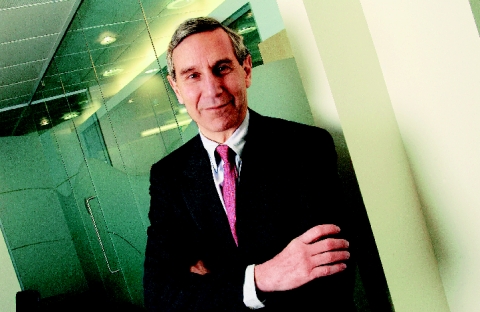 Global CEO: Richard Edelman
Ownership: Independent
Number of offices: 54
Key clients: AstraZeneca, Hewlett-Packard, Microsoft
During the 12 months to May 2011, Edelman's worldwide revenues increased by 17.7 per cent. This was largely on the back of strong growth in the emerging markets of Asia Pacific, which was up 40 per cent, and Latin America, up 61 per cent. Major new clients included AMD, the Brazilian Tourist Board and Hilton Worldwide.
The agency has been investing heavily in digital for the past three years, and this is beginning to pay off: its digital practice grew by 77.4 per cent in this period and now represents 15 per cent of total agency revenue.
It brought in Bjorn Edlund, former Shell comms chief, as non-executive chairman of its EMEA operations; poached Fleishman-Hillard's regional chief, Curtis Kundred, to be its president in the US Western region; and hired the BBC's director of comms Ed Williams as its new UK CEO.
The Edelman University also continued to prove its worth with a number of high-profile roles being awarded to internal candidates, including the heads of the EMEA and Asia-Pacific regions.
Global turnover among its 3,900 workforce during the past year was at its lowest in a decade.
SILVER
KETCHUM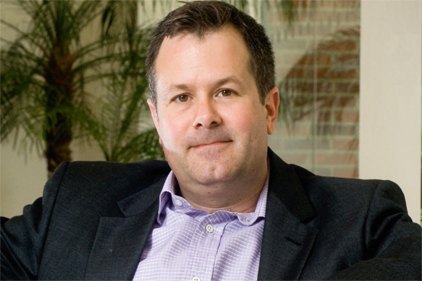 Global CEO: Ray Kotcher
Ownership: Omnicom
Number of offices: 65 majority or wholly owned
Key clients: Procter & Gamble, Phillips, US Department of Health & Human Services
With operations in 70 countries, including more than 100 offices and affiliates, Ketchum has doubled in size in the past five years and can now credibly compete alongside the top global agencies.
Ketchum Pleon London is leading the way, serving as a 'hub' to 18 of the agency's top 25 global clients.
In this period, Ketchum bolstered its London team, bringing in three senior hires: Jo-Ann Robertson as MD public affairs and corporate from her role as Weber Shandwick's head of corporate and public affairs; Mo Lishomwa, former head of digital for Saatchi & Saatchi, as head of digital; and Daisy Wallace as content and broadcast consultant from The Television Consultancy.
It also made inroads into emerging markets, picking up briefs at the Qatar Foundation and Moroccan Tourist Board, and acquiring PR businesses in Russia, India and China. It also formed joint venture Ketchum Raad Middle East.
Other major wins included the US Farmers & Ranchers Alliance, Pfizer and Kimberly-Clark. PRWeek US awarded it Campaign of the Year for its work with Mattel's Barbie. The agency won PRWeek UK's International Consultancy of the Year in 2011.
The agency also offers £1m a year's worth of staff time to Room to Read and the World Economic Forum.
Click here for more on Ketchum's 2011
BRONZE
BURSON-MARSTELLER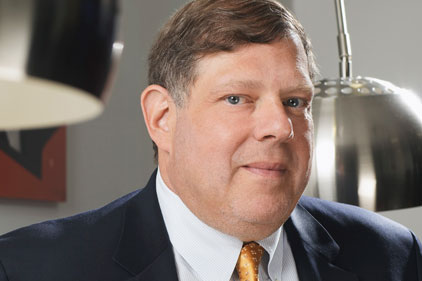 Global CEO: Mark Penn
Ownership: WPP
Number of offices: 67
Key clients: TNT Express, Heineken, Novartis
Burson-Marsteller picked up a slew of awards in the period 2010/11, including the PRWeek UK International Consultancy of the Year Award in 2010, and its first ever Cannes Lions in June 2011. The London office received acclaim for its campaign for The Royal British Legion, which saw a silent track called 2 Minute Silence released into the UK charts for Remembrance Sunday.
Over the past two years the agency's digital practice has doubled in turnover and tripled in staff. In this period Dallas Lawrence was brought in from Levick Strategic as chief global digital strategist, and the agency aims to double its digital practice again over the next two years.
There were new business wins from TNT Express, Heineken, Novartis, AstraZeneca, Bosch, Statoil and Norsk Hydro.
The most notable growth figures were posted in the EMEA region, with cross-border new business increasing by 42 per cent. But it was Asia where new offices were opened - in Kuala Lumpur and Shenzhen - and in the US where the important hires were made.
Esther Lee left the US Department of Commerce to join B-M as global chief marketing and new business officer, and Weber Shandwick's former chief creative officer Lisa Travatello joined as global consumer and brand marketing practice chair.
APCO WORLDWIDE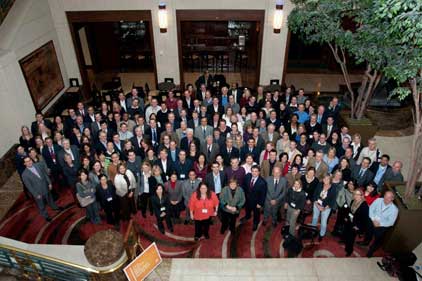 Global CEO: Margery Kraus
Ownership: Independent
Number of offices: 29
Key clients: Dow Corning, Johnson & Johnson, Sprint Nextel
APCO increased its headcount by 14 per cent during the year and strengthened its presence in EMEA, buying JiWin, a 35-strong PR firm in Dubai, and Eloqui PR in London.
It also entered into a partnership with the RiceHadley Group, the firm part-founded by ex-US Secretary of State, Condoleezza Rice, which advises on expansion into emerging markets.
APCO's offices with the greatest growth during this period were Dubai, Washington DC and London. Notable business wins included Rio Tinto in Mongolia, Masdar across the Middle East and Intuit in India.
The agency poached two top players from Edelman: Nicolas Bouvier to run its Paris office, and Michael Burrell as vice-chairman of its public affairs division.
BELL POTTINGER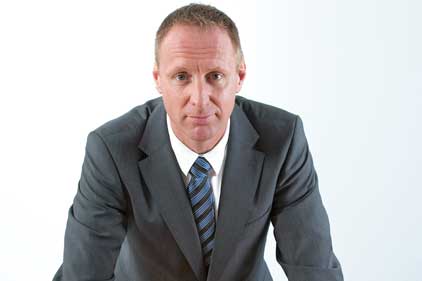 Global CEO: David Beck and David Wilson, group MDs
Ownership: Chime
Number of offices: 20
Key clients: RIM, Deloitte
More than half of Bell Pottinger's revenue now comes from international campaigns, a sharp contrast with ten years ago when it was barely ten per cent.
This has been supported by further investment in overseas offices this year, including Pelham Bell Pottinger opening an office in Singapore with Ang Shih Huei as MD and Danny Phon as executive director.
The group has topped the PRWeek UK league table for the ninth year running and has seen some substantial account wins during the period including RIM, Deloitte, Suzuki, Talk Talk, Subway, Kurt Geiger, Maersk, Weetabix and G4S.
It has made progress on the digital front, with investment in the digital and social media team.
That team now delivers website and mobile design, search marketing, social media marketing, content creation and distribution, and online reputation management to more than 30 of its clients.
BRUNSWICK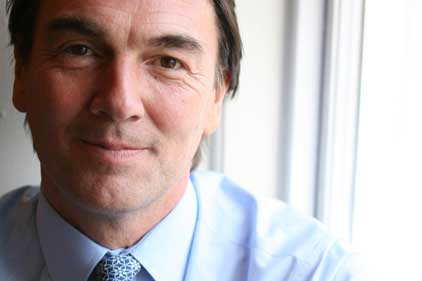 Global CEO: Alan Parker, chairman
Ownership: Independent
Number of offices: 19
Key clients: Barclays, British Airways, Unilever
Brunswick started the period at the tail end of a number of highly lucrative, but potentially brand-damaging, comms projects. Most notably, Brunswick was lead agency for BP during the company's heavily criticised efforts to contain the Deepwater Horizon oil spill and led comms on Prudential's ill-fated efforts to buy Asian insurance giant AIA.
Brunswick lost its Washington office head Hilary Rosen to US consultancy SKDKnickerbocker at the beginning of the period, but the company has continued to focus on growth in the US. It is firmly established as the UK's largest player in financial PR and has an increasing claim for that title globally too. At the end of May 2011 the firm was top of Mergermarket's global M&A league table on deal value.
Several clients have left Brunswick in recent months, including Psion, Asda and AstraZeneca. Nonetheless, business continues to roll in - with Brunswick winning UK tech firm Autonomy in time for its £7.1bn sale to HP in August 2011, picking up ITV's financial PR account in June and Punch Taverns in September 2010.
In November it opened a Shanghai office - its third in China.
CITIGATE DEWE ROGERSON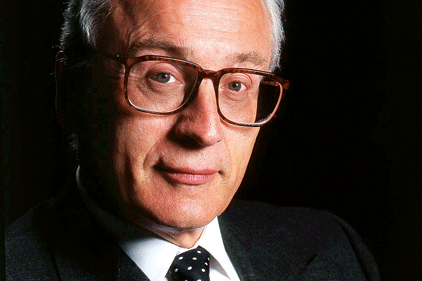 Global CEO: Peter Chadlington, non-executive chairman
Number of offices: 14
Key clients: London Stock Exchange, Qatar Financial Centre Authority, Investec
Despite the uncertain financial market, Citigate Dewe Rogerson's London office has been busy. Among others, it advised ABB on its £1bn takeover of Baldor, London Stock Exchange Group on its high profile offer for Toronto-based TMX and US-based Colfax on its $2.4bn takeover of Charter International.
CDR in London is looking to gain market share in major shareholder activism projects, representing, for example, airline entrepreneur Stelios in his ongoing negotiations with easyJet.
The agency built on its presence in emerging markets across the Gulf, Russia and Eastern Europe. Its Doha office experienced rapid growth, advising clients such as industrial conglomerate Aamal on its proposed London listing, and the Qatar Financial Centre Authority on its global comms and positioning.
But Citigate saw a like-for-like revenue decline of 2.5 per cent during the first half of the year, blamed on 'a subdued IPO and M&A market'.
Former CEO Jonathan Clare, corporate MD Deborah Saw and MD of public affairs Simon Nayyar have all left Citigate's UK office. It has also lost key clients G4S and TalkTalk.
COHN & WOLFE
Global CEO: Donna Imperato
Ownership: WPP
Number of offices: 54
Key clients: Smucker's, GlaxoSmithKline, Walmart
Cohn & Wolfe states its top strategic priority is to turn the agency from one with digital experts into one where digital is embedded into everything it does. In this period the agency rolled out ten new digital services and launched its digital intelligence series, a 30-course curriculum for every employee.
It also brought in more than 20 senior digital experts including: Brooke Hovey, EV-P, digital practice Americas; Fernando Rizo, head of digital, UK & EMEA; Brad McCormick, MD, Austin and senior digital strategist; and both Jeremy Rosenberg and Tyler Pennock as SV-Ps and co-heads of New York digital.
Alongside this, the agency had a good new business run. Its New York office picked up Hennessy and Sam's Club. London won tescodiets.com, Universal Pictures Home Entertainment and Drinkaware. Shanghai added the China International Boat Show, Bristol-Myers Squibb, Pfizer/Wyeth Milk Powder, Merck and Quaker Oats to its portfolio.
Click here for an interview with Cohn & Wolfe Group CEO Donna Imperato
EURO RSCG WORLDWIDE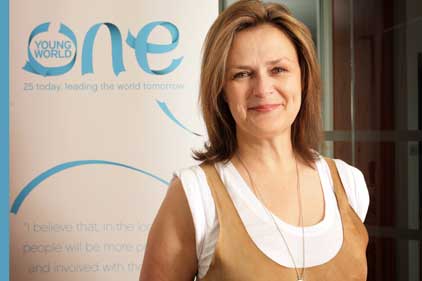 Global CEO: Laurent Habib
Ownership: Havas
Number of offices: 37
Key clients: Sanofi-Aventis, Orange Business Services, Reckitt Benckiser
Euro RSCG has been on a shopping spree in the busy growth region of Asia-Pacific. It bought Porda, a financial PR agency with offices in Hong Kong, Beijing, Shanghai and Shenzhen. It also bought Australian creative agency Host to bolster its digital offering in the region. Finally, it bought Siren Communications, which is based in Singapore.
Despite this, the agency's top three wins were all in its heartland of Europe: Amazon, Coloplast and Danone Nutricia. Its fastest growing offices were in the US and Poland.
The agency has also worked hard to establish its global One Young World event, a forum for young people of leadership calibre.
More than 1,200 young people from 170 countries attended the event in 2010, which led to a presentation to UN Secretary General Ban Ki-Moon on the Missing Millennium Development Goal and the launch of more than 100 environmental and education projects.
FTI CONSULTING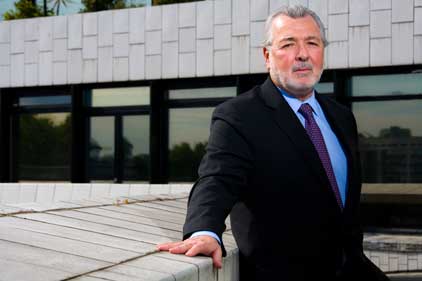 Global CEO: Ed Reilly
Ownership: FTI Consulting
Number of offices: 30
Key clients: HSBC, Tata Group, BAE
In 2006 management consulting firm FTI Consulting bought financial PR agency Financial Dynamics (FD), and five years on the rebranding is complete across North America, Asia-Pacific and now EMEA. CEO Charles Watson stepped back to become global chairman, handing the reins over to Ed Reilly and a new global management team.
The firm is strongest in the UK and Asia-Pacific, where it topped Mergermarket's M&A league table by volume and value for the first three quarters of 2011. However, a smaller presence in the US and the rest of EMEA means that globally it sits in third place for that period behind Brunswick and Sard Verbinnen & Co.
London, Brussels and Moscow got new MDs - Neil Doyle, Hans Hack and Larissa Millings - and Ray Bashford joined the Hong Kong office as chairman Asia. The agency lost senior MD Andrew Dowler and Alastair Hetherington, former MD of FD's Asian operation, both to Finsbury.
Notable wins included investment giant BlackRock and the corporate banking division of Lloyds Banking Group. At the FT Mergermarket M&A Awards both its Europe and Asia-Pacific divisions won their respective financial PR adviser of the Year 2010 awards.
FLEISHMAN-HILLARD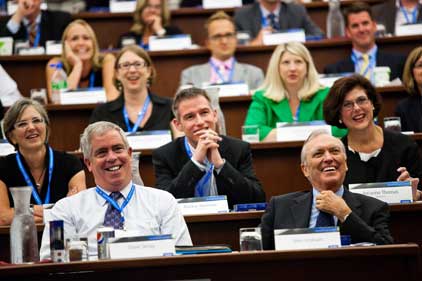 Global CEO: Dave Senay
Ownership: Omnicom
Number of offices: 82
Key clients: Abbott Laboratories, AT&T, Bayer
Fleishman-Hillard has focused on creating a more integrated offering. Investment in planning, creative talent, art direction and media buying capabilities has paid off. The agency has competed in advertising-only pitches, winning against businesses including Booz Allen, IBM, Young & Rubicam and Leapfrog Interactive.
The agency has also led integrated campaigns, including paid-for media, for ADP, Alix Partners, Bloomberg Government, Philips and Udi's.
In this period the agency added roughly 700 new accounts, won $112m in new business and did not lose a single top 75 client.
There was also a major reshuffle at the top: Jack Modzelewski was promoted to president of the Americas, while Stephanie Marchesi was named chief marketing officer. London got a new MD - Richard Kanareck, eBay's former comms director - as did Chicago - Maxine Winer, Edelman's former deputy general manager in the city.
GOLINHARRIS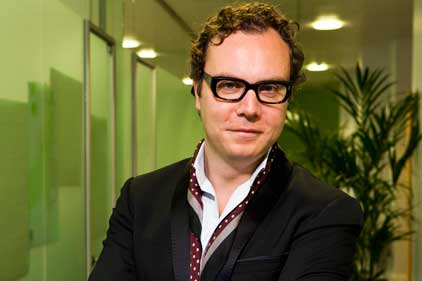 Global CEO: Fred Cook
Ownership: Interpublic
Number of offices: 36
Key clients: Dow Chemical, Nintendo of America, Unilever
It has been a year of innovation at GolinHarris. It has redesigned its agency structure, replacing traditional agency silos and standard hierarchies with a model involving global communities of strategists, creators, connectors and catalysts.
The Bridge is its other major innovation, a network of real-time, multimedia, storytelling centres designed to help clients tell stories more dynamically by tapping into news cycles and conversation streams.
Alongside this, the agency managed another year of the highest revenue and profit in its history. It increased the size of the digital practice. It also expanded its food and nutrition practice, and recruited Patricia Groziak from Unilever to lead it. Finally, it established a presence in Latin America with the acquisition of Brazil's fifth largest PR agency, S2Publicom. However, despite all this innovation the agency's top three wins were all in the more traditional field of US healthcare: Unilever Slim-Fast, Novartis MS and Cephalon.
GRAYLING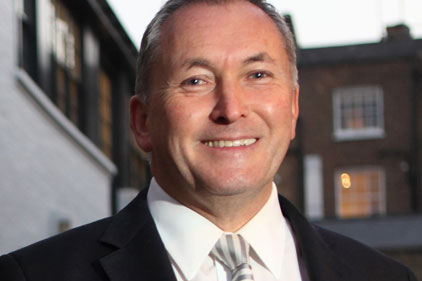 Global CEO: Michael Murphy
Ownership: Huntsworth
Number of offices: 64
Key clients: Google, Nestle, Visa International
Grayling picked up business from Lindeman's, ACE European Group and Lloydspharmacy, among others. But the big win for the agency came in April when it was appointed by British Airways for the Europe and Asia-Pacific regions. It is a three-year contract across 38 countries.
This all contributed to a steady year for the agency. Parent group Huntsworth announced that Grayling, which contributes 49 per cent of group revenues, saw like-for-like revenue growth of 2.6 per cent in the first half of 2011. Elsewhere, it launched a Nordic network, headed by Peter Erikson, and incorporating Grayling Sweden (50 employees and offices in Stockholm, Gothenburg and Malmo), PrimeTime Denmark (30 employees and an office in Copenhagen) and Axxept Norway (15 employees and an office in Oslo). The group plans to introduce a Finnish agency in the near future.
Two notable departures were CSR & sustainability MD James Wright and Loretta Tobin, who stepped down from the UK & Ireland CEO job and took on a non-exec director position. Weber Shandwick Asia Pacific's president Alison Clarke replaced her.
HILL & KNOWLTON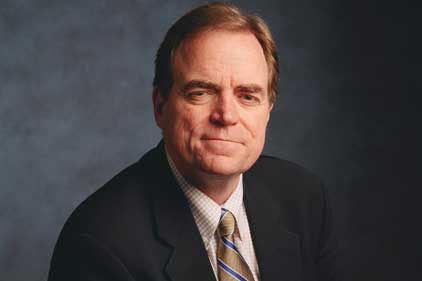 Global CEO: Jack Martin
Ownership: WPP
Number of offices: 84
Key clients: Amgen, America's Natural Gas Alliance, Deloitte
On 1 January 2011, Hill & Knowlton merged with WPP sister company and business advisory firm Public Strategies, adding public affairs, research, digital and financial services expertise to its offering.
It also gave Public Strategies founder Jack Martin H&K's top job.
There were some other new faces in senior roles. Ken Luce joined as global COO from his role as Weber Shandwick's president, global client management. Bully Pulpit Interactive's principal and founder Andrew Bleeker became H&K's new head of digital. Rishi Sahar, who was head of digital comms at 10 Downing Street, took on the newly created role of regional director, Australia, the Middle East, Africa and South & Central Asia.
The firm picked up new business from Dolby Laboratories, Avery Dennison, LG Display and Emirates Airlines, among others. Procter & Gamble also selected H&K to handle its Olympics sponsorship activation in the UK.
KREAB GAVIN ANDERSON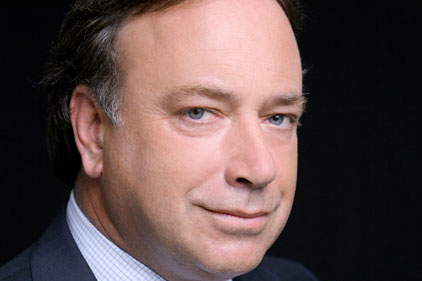 Global CEO: Richard Constant
Ownership: Magnora, Omnicom/DAS and the partnership of the firm
Number of offices: 29
Key clients: PharmaTrust, Morrisons, Dong Energy
There were some significant new faces at Kreab Gavin Anderson in this period. In November 2010, FT journalist David Ibison joined the Stockholm office as a partner. In March Henry Manisty joined as a senior adviser after 15 years as global head of government and regulatory affairs at Thomson Reuters.
Then in September the agency bolstered its Tokyo office with the capture of Jonathan Kushner, head of comms and corporate affairs at the Japan and Korea operations of AIG's general insurer Chartis.
Brussels and Asia-Pacific were the strongest performing offices and the public affairs division had a good year. For the second consecutive year the Brazilian Association of Corporate Communications awarded its annual prize to S/A Comunicacao/Kreab Gavin Anderson.
In July 2011, Spain's largest domestic bank Bankia used Kreab Gavin Anderson to support comms around its EUR3.3bn float.
LEWIS PR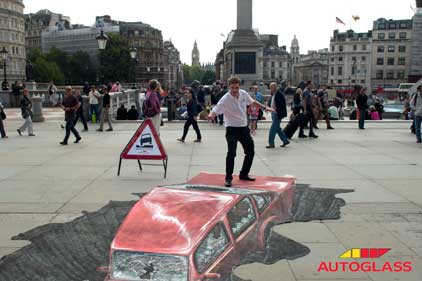 Global CEO: Chris Lewis
Ownership: Independent
Number of offices: 25
Key clients: Lexmark, Salesforce.com, Telefonica 02
Lewis PR has just achieved its 16th year of consecutive growth, so the agency must be doing something right.
In October 2010, Lewis PR acquired Californian social media agency PageOne PR, and rebranded it Lewis Pulse. It also completed its integration of Belgian PR agency, Leads United, now known as Lewis Belgium.
As a result of this, and new business wins from clients such as SAP, Unisys and NEC Display Solutions, Lewis was able to post record growth figures: the agency's financial results for the year to 31 July 2011 reported revenues were up 14 per cent year-on-year to $35m, with profits up by more than half in the same period.
Its San Diego, Eindhoven and Boston offices have experienced the largest growth during this period.
Key hires include V-P San Francisco Syreeta Mussante from Spark PR, Elizabeth Littlewood as head of UK from Trimedia, and Keith Beech, former managing editor at the BBC, as head of content in London.
MSLGROUP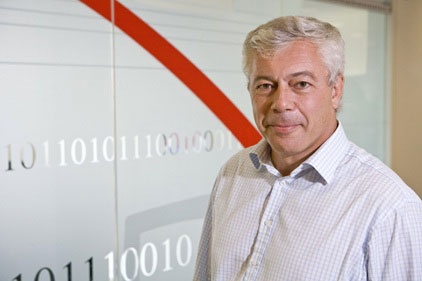 Global CEO: Olivier Fleurot
Ownership: Publicis
Number of offices: 88
Key clients: Procter & Gamble, Nestle, Renault
Emerging markets are providing the biggest growth for MSLGroup. The group bought agencies in China, Brazil and India. Its fastest growing offices in this period were in China, Tokyo and Singapore.
The agency is also expanding its Middle East presence with the opening of Capital MSL Abu Dhabi, PublicisLive Abu Dhabi, and the launch of the MSLGroup Energy Forum.
The two standout hires were Groupe Accor's external relations director Armelle Volkringer as director, public affairs and press relations department, and Stephen Marino, formerly of Ogilvy, in a new position of senior vice-president in the North America social and digital practice.
In May 2011, the agency organised the first eG8 summit, which kicked off just before the G8 summit. French president Nicolas Sarkozy convened the meeting as a place for decision makers in the digital and tech industry to interact with world leaders.
Ogilvy PR Worldwide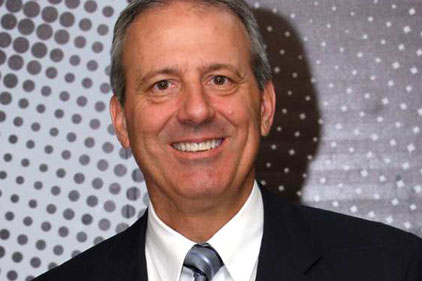 Global CEO: Christopher Graves
Ownership: WPP
Number of offices: 76
Key clients: Government of Mexico, National Institutes of Health, Pfizer
Ogilvy PR Worldwide's growth has been strong in traditional markets, with Washington DC, the west of America and London leading the way.
The agency made a raft of senior hires including the recruitment of Hill & Knowlton's Stuart Smith as MD of the global corporate practice and interim regional CEO, EMEA.
Meanwhile Jennifer Risi joined from Weber Shandwick as EV-P of media influence and director of content creation in New York; and Brenda Daly, the former comms director for house speaker Nancy Pelosi, joined the Washington office as EV-P and national director of public affairs.
Negative media coverage of Mexico led to the agency's largest new business win of the period - a brief from the Government of Mexico to change perceptions around violence in the country.
Other key client wins included global accounts with Pfizer, Ford and LG.
The agency launched a comprehensive social media training programme for all 1,800 employees worldwide and an online site called Insider Circle that offers clients more direct access to key influencers.
PORTER NOVELLI
Global CEO: Gary Stockman
Ownership: Omnicom
Number of offices: 28
Key clients: Almond Board of California, Bayer, Dow Chemical
In early 2011, Porter Novelli took steps to strengthen its technology practice through the acquisition of Voce Communications, a well-regarded Silicon Valley tech agency.
While many other global agencies look to Asia for growth, Porter Novelli only has one office there, in Singapore. Instead it is strong in South America. Its network partner, In Press Porter Novelli, was named by Premio Comunique-se as PR Agency of the Year in Brazil, the third time in five years that In Press Porter Novelli has earned this recognition.
Porter Novelli also spent much of this period focusing on internal initiatives. It rebranded in November 2010 with the launch of 'the PN Way', and picked up several awards as a good place to work, including Porter Novelli Melbourne winning the 2011 Australian Business Award for 'recommended employer'.
Some top hires during this period were Bell Pottinger's Alex Woolfall in London as head of corporate reputation, EMEA, and Darlan Monterisi in New York as EV-P, client relationship leader.
RUDER FINN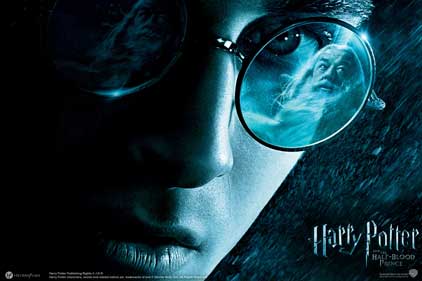 Global CEO: Kathy Bloomgarden and Peter Finn
Ownership: Independent
Number of offices: 14
Key clients: Novartis, Citigroup, PepsiCo
Much of Ruder Finn's focus in the period has been on China. It bought Thunder Communications, an event management, brand and marketing consultancy in Shanghai. It hired Elan Shou as MD and SV-P, China; Leon Liu as general manager in Beijing; and Poh Leng Yu as general manager in Singapore. The agency claims this has resulted in it attaining a top three spot in China in terms of revenue.
This has led to nine per cent growth in revenue and a 12 per cent increase in headcount. It won US business from PepsiCo and Warner Brothers, Asia business from Bosch and Lamborghini, UK business from Experian and international work from Citigroup and Novartis.
TEXT 100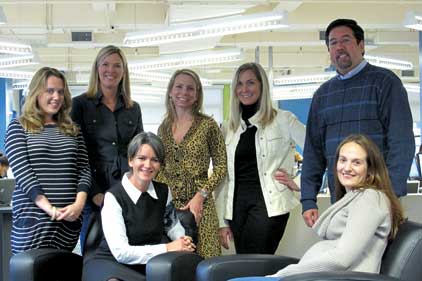 Global CEO: Aedhmar Hynes
Ownership: Next Fifteen
Number of offices: 26
Key clients: SanDisk, AMD, IBM
Text 100 has focused on the development of strong digital expertise over the years, hiring and training digital experts in each office and doubling the size of the global digital development team. This is now bearing fruit as the agency is shedding its image of a purely tech agency, and increasing awareness of its digital work.
Clients including The Food Network, MTV, The Weather Channel, Shazam and Kayak.com joined others such as British Airways, American Express, Coca-Cola, Chevrolet, Nissan, Tesco and The HK Tourism Board to take advantage of this digital expertise.
Despite this focus on digital growth, Text 100's main accounts are still in the tech sector: SanDisk, AMD, IBM, Xerox, NXP and Schneider Electric.
Employee satisfaction metrics are at an all-time high, with 85 per cent of employees saying they are 'proud' to work for Text 100. It has also retained 79 per cent of its senior team around the world so has faced little pressure to recruit.
#DigitalRising brought the firm's entire leadership together for a global offsite meeting where a new three-year company strategy was rolled out.
WAGGENER EDSTROM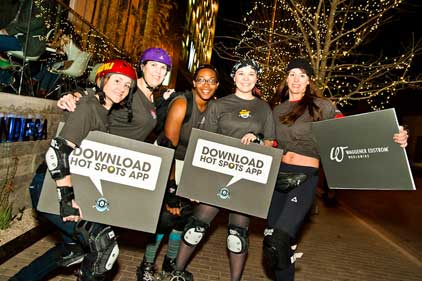 Global CEO: Melissa Waggener Zorkin
Ownership: Independent
Number of offices: 16
Key clients: Microsoft, Shire, T-Mobile
This period saw Waggener Edstrom make steady progress into the main PR growth markets of the moment: Asia and digital.
It launched a Mumbai office while its Shanghai office enjoyed growth of 50 per cent, bettered only by Paris, which boosted turnover by 80 per cent.
The agency launched two digital tools. Ripple Effect enables marketers to see who has the greatest influence in the digital channels that matter to their brand; while the Social Influence System helps organisations synchronise content creation, audience engagement and media publishing with internal processes.
Wag Ed picked up important wins from Pirelli Tyres in the Asia-Pacific region, and from the UN Foundation and Environmental Defense Fund in North American.
In EMEA the two major wins were Avanade and Palo Alto Networks.
WEBER SHANDWICK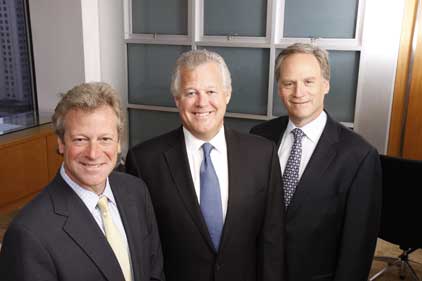 Global CEO: Harris Diamond
Ownership: Interpublic
Number of offices: 85
Key clients: American Airlines, Genentech, General Motors
Ten years after the merger of Shandwick, BSMG Worldwide and Weber Group, Weber Shandwick is enjoying double-digit growth. North American revenue is up 13 per cent, while the agency said its China, Hong Kong and Singapore offices are performing strongly in Asia, as are European offices in the UK, Germany, Brussels and Switzerland. The agency has also opened offices in Montreal, Melbourne, Rio de Janeiro and Sao Paulo. Key client wins include Aldi, Netgear and FidoPharm in the US.
With more than 300 strategists, community managers, producers, writers, developers, bloggers, syndication and analytics experts, the company now derives around a quarter of its revenue from digital work. It strengthened its team by bringing in digital specialists Stephanie Agresta, Josh Rose and Jon Wade.
It has run a dedicated thought leadership programme. Its chief reputation strategist Leslie Gaines-Ross featured in the Harvard Business Review and it partnered with Mashable, 92nd Street Y and the UN Foundation to build awareness of the first Social Good Summit.
Click here for an interview with Weber Shandwick CEO Harris Diamond