The eurozone crisis has delivered a battering to the reputation of the European Union, according to the latest PRWeek/OnePoll survey.
A massive 98 per cent of those surveyed said the financial crisis had been damaging to the global reputation of Europe. The research comes as the debt crisis in countries such as Greece and Italy continues to threaten the stability of the euro. Tensions are also mounting between European leaders, with Germany's Chancellor Angela Merkel pushing for closer integration to help solve the crisis.
In contrast, UK Prime Minister David Cameron is resisting calls for a Europe-wide financial transaction tax. He also wants to see the UK take powers back from Europe.
Cameron's assertion that the EU has 'pointless interferences, rules and regulations that stifle growth, not unleash it' was backed by 74 per cent of those surveyed.
The same proportion believed too much power had been given to the EU and 69 per cent said the EU was out of touch with European citizens.
Of those surveyed, 42 per cent believed it would be in the best interests of the UK to leave the EU, compared with 31 per cent who said the national interest was best served by staying put. The majority (57 per cent) wanted to see a referendum on whether the UK stays in the EU.
The reputations of countries hardest hit financially by the debt crisis have suffered most, with 59 per cent saying Greece had the worst reputation. Italy had the worst reputation according to 13 per cent of respondents.
Survey of 2,000 members of the public conducted by global research agency OnePoll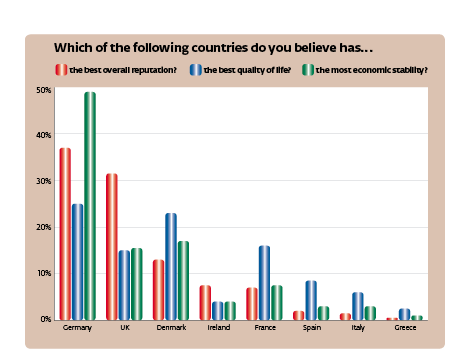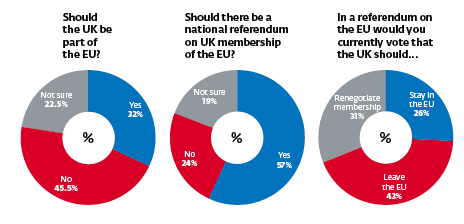 HOW I SEE IT
Helena Walsh, Director, Cicero Brussels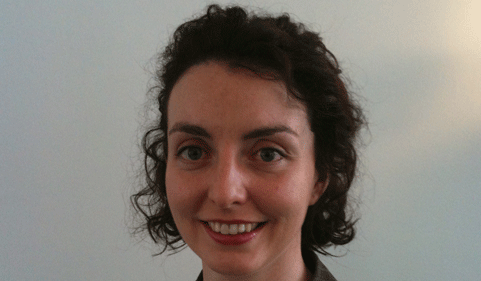 Unsurprisingly, the survey results reflect the growing calls within the Conservative Party to take powers back from Brussels.
These results are indicative of where Britain as a whole stands amid the turmoil in Europe. Britain wants to have a say in the financial crisis without incurring a detrimental cost to Europe's financial capital, London. Britain wants to prevent the formation of a two-tier Europe, but at the same time does not want to be involved in or contribute to deeper European integration.
Too often, when leadership is required, the heads of the 27 member states look towards Germany and France. But realistically Europe cannot talk itself out of recession, nor can it rebuild its reputation without a strong financial capital in order to grow the real economy.
Europe would do well to remember that financial services are an integral part of the real economy and a growth driver. Consequently, the UK needs to be closer to Brussels than it ever has been before.