Government plans to cut police funding in England and Wales by 20 per cent in the next four years could mean the closure of hundreds of police stations and the reduction of frontline services - services that were already stretched to the limit during the summer's riots.
But new research based on FOI requests carried out for PRWeek shows police comms units have already suffered major cuts, despite the increasing demands of 24-hour news and digital media.
FOI requests issued to the 43 police forces in England and Wales have revealed that nearly three-quarters have cut the amount they spend on their media services departments since last year.
Overall, comms spend throughout the 38 constabularies that responded to our enquiry has reduced by seven per cent between 2010/11 and 2011/12.
The severity of the cuts varies between forces. A handful of forces even appear to have increased their budget. But as Hampshire Constabulary's media and corporate comms head Adrian Kingswell explains overleaf, this rise is a result of taking responsibility for new functions, and the department has been told to cut this budget by 27.5 per cent by next March.
The chief constable of British Transport Police and spokesman for the Association of Chief Police Officers Andy Trotter is concerned about the potential impact of these cuts. He points to last year's killing sprees by Derrick Bird and Raoul Moat: 'We know from the events which hit Cumbria and Northumbria the huge pressure the media can exert on forces. The media demands are greater than ever, with not only 24-hour TV news but also newspapers with websites that need to be updated all day long.'
And with investigations into the relationship between the media and police following the News of the World hacking scandal and proposals that all contact with police should be officially recorded by a press officer, the workload of a police PRO is not set to decrease any time soon.
Key Figures
- Hampshire Constabulary has the biggest growth in budget of 15.6 per cent. But this is a result of new functions being merged into the corporate comms department. The team has to reduce its budget by 27.5 per cent by March 2012.
- South Yorkshire's budget has seen the most dramatic cuts, down from £789,000 to £493,000 - a 37.5 per cent drop.
- Thames Valley is cutting back heavily. It had a budget of £1,643,000 last year but planned to spend £1,218,020 this year - a cut of 25.9 per cent.
- The Metropolitan Police, the biggest-budget comms department, has dropped by three per cent to £6,457,000. But this is a reduction of £225,000, the fifth largest amount to be cut on any force.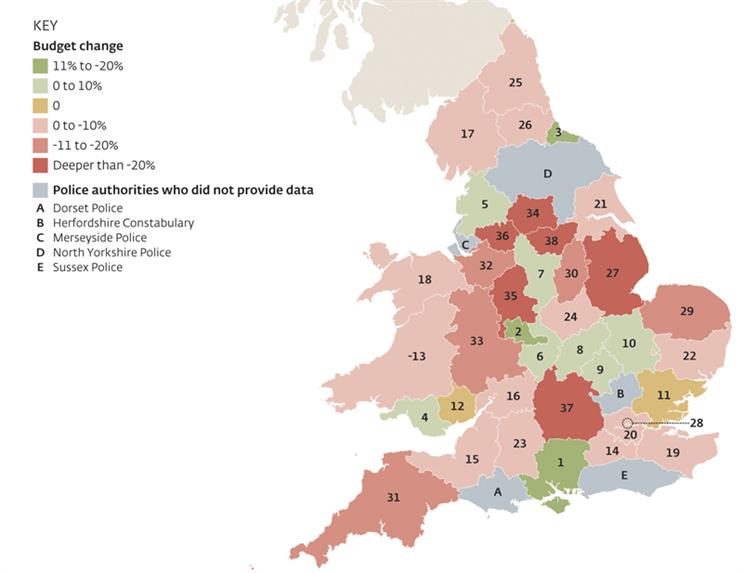 Click to enlarge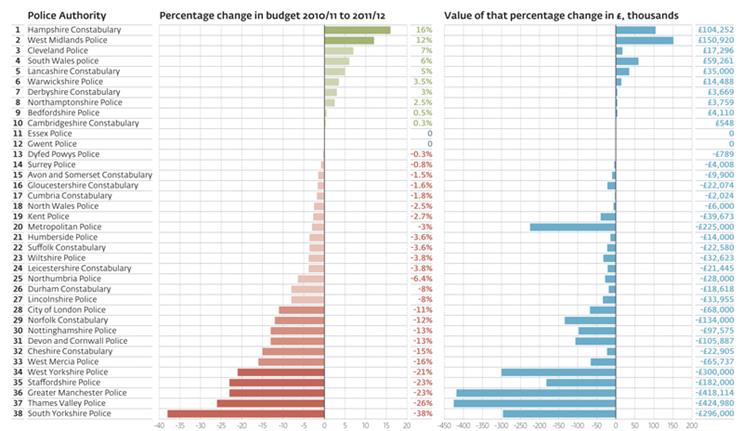 Click to enlarge
CASE STUDY - Thames Valley Police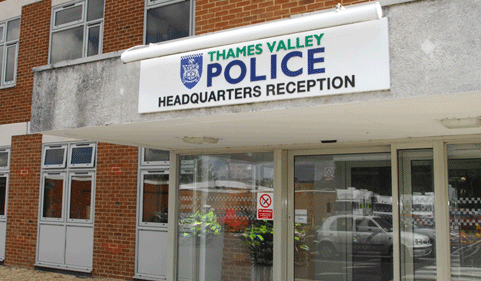 2010/11 figure: £1,643,000
2011/12 figure: £1,218,020
Percentage change: Down 25.9%
The cuts made to Thames Valley's comms budget may seem crippling, but head of corporate comms Michelle Nichols says they are 'working very well'.
The department went through a complete restructure, which saw locally based comms teams removed while the central team was bolstered.
'The force was structured in five comms units: each had a comms manager and one or two comms officers working locally,' says Nichols. 'We also had a headquarters handling internal comms and media enquiries. We brought it all back into the central comms function.'
The department did this through a combination of redundancies and natural shrinkage, with comms staff dropping from 38 to 30 members.
Nichols says the department is now far more focused on supporting frontline policing. In part this is due to a heavier use of analytics to create an understanding of the specific areas where problems lie, which can then be targeted more efficiently.
'If there's a local issue like car crime in west Oxfordshire, we can target it using social media, rather than using big radio and newspaper advertising campaigns across the whole area.'
The department uses Experian's consumer classification tool Mosaic as a frontline tool to help officers engage with local people in the right way.
'We're no longer using a blanket approach. Before there was lots of duplication - we had five different World Cup campaigns,' said Nichols.
'Now it's about generating centrally but delivering locally.'
CASE STUDY - Hampshire Constabulary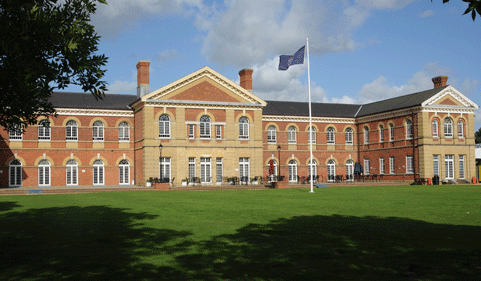 2010/11 figure: £668,048
2011/12 figure: £772,300
Percentage change: Up 15.6%
Despite the surprising shift upwards in Hampshire's comms budget, head of media and corporate comms Adrian Kingswell explains that even this is cuts-related.
The corporate comms department used to include PR, marketing and media relations. But over the summer, the e-business, graphics and printing services functions have moved into corporate comms.
Kingswell explains that now his department has absorbed these areas, he has been set a task to shrink its budget by 27.5 per cent by next March. So how does he plan to do this?
'It's about making the teams work more efficiently and streamlining processes. The idea is that the closer the graphics team is to the corporate comms team, the more effective they are. We'll also see outsourcing reduced and functions brought in-house.'
Shortly after the e-business team joined the department, it had a successful trial-by-fire in the shape of the summer riots. 'For us, that was the test of us using social media such as Facebook and Twitter, informing people about what was going on.'
Kingswell explains that his team's number one priority is communicating the force's change programme, which is aimed at delivering £90m of savings: 'As the body changes and reorganises, we've got a job to do in terms of informing the public what's going on.'
He adds that a big part of that is expectation management: 'We can't deliver what we used to deliver.'
Kingswell says the constabulary also continues to look at opportunities for comms joint working with other public services such as Hampshire County Council.