So here it is: PRWeek's pick of the best, brightest and most inspirational young talent in the PR industry in 2011.
The annual hunt kicked off in August, when consultancies and in-house teams were invited to nominate up and coming talent. All candidates had to be under 29 years old on 30 May.
We received a flurry of entries, which were sent to our eminent panel of judges: Facebook's head of PR and comms (and former 29 under 29-er) Sophy Tobias; Ketchum Pleon CEO Avril Lee; Bournemouth University Media School's professor of PR Tom Watson and Everything Everywhere's director of comms and corporate affairs Stuart Jackson.
Jackson says: 'The shortlist had the lot - everything from one-person PR powerhouses to managers of future empires.
'There was a real mix across consumer, corporate, financial, front of house, back-end, pure publicity, lobbyists, online experts, print specialists, great writers, great mentors, great managers and many more.'
The final 29, listed in alphabetical order below, are the industry's ones to watch.
KATHLEEN ALDER, 28 - Founder and director, WildKat PR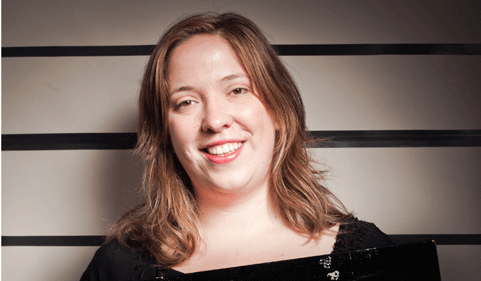 In 2008, aged 24, Alder set up her own agency specialising in classical music and culture, and opened offices in London and Berlin in 2009. Two years on, the agency has doubled its turnover and clients include the prestigious Southbank Centre. Her colleagues say she is an inspiration to young women and proof that a university degree or formal training is not always necessary to create a successful business. Alder is also a violinist, a fellow of the RSA, speaks fluent German and Spanish and has run two marathons.
CHRIS BLACKWOOD, 28 - Senior consultant, Third City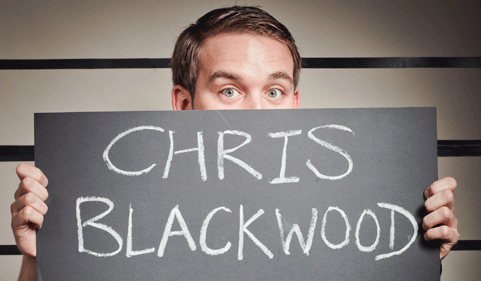 'The new world is tipping the balance in favour of science graduates and Chris is an outstanding example of a super-numerate new breed of PR professional,' says Third City co-founder Mark Lowe. Blackwood, a biology and stats graduate, developed an analytics dashboard for Lloyds TSB, which linked competition entries to a propensity to purchase. This helped make the case for further PR investment. Lowe believes Blackwood has been 'a major factor' in the agency's new business record - a 90 per cent pitch conversion.
ALEXANDRA BLOMLEY, 28 - Senior press officer, BAA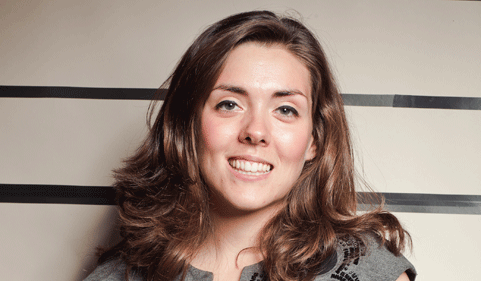 At 28, Blomley has already become an adept crisis comms handler. While working at the Association of Chief Police Officers, she responded to claims of police brutality around the death of Ian Tomlinson at the G20 protest. She played a pivotal role in the Civil Aviation Authority's response to the volcanic ash clouds during 2010 and 2011, and demonstrated she could handle a more senior role when providing cover for her line manager during a four-month absence. She has just joined BAA and holds a masters degree in PR.
EMMA BOON, 28 - Campaign director, The TaxPayers' Alliance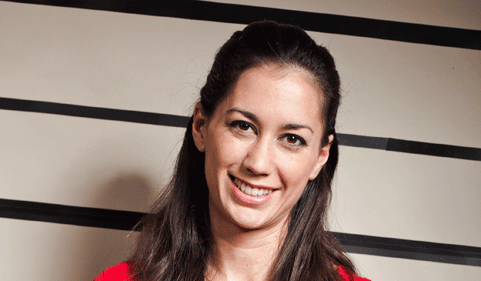 'Emma has played a key role in raising the profile of The TaxPayers' Alliance, described by The Guardian as "arguably the most influential pressure group in the country",' says co-founder and CEO Matthew Elliott. Boon, previously a broadcast journalist, is now the alliance's lead spokesperson, discussing controversial topics on radio and TV including on BBC News, Sky News, Newsnight and Radio 4's Today programme. She has debated policy with a minister on live TV and spoke at a public meeting at the European Parliament.
CHRIS BOSE, 26 - Account director, Lansons Communications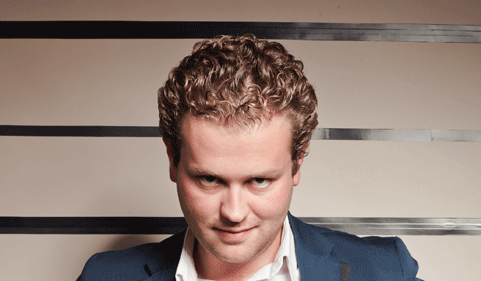 Bose's achievements would not look out of place on the CV of an experienced practitioner. He is a comms counsel to senior government officials and ministers, and co-directs the largest account in the agency. He has worked on a major crisis comms programme at the heart of the financial crisis and has brought in more than £40,000 of new business in the past nine months. He also plays a lead role in day-to-day media management for the Isle of Man Government. Not bad for someone with just three years' PR experience.
JESSICA BURR, 26 - Account manager, energy & industrials, Hill & Knowlton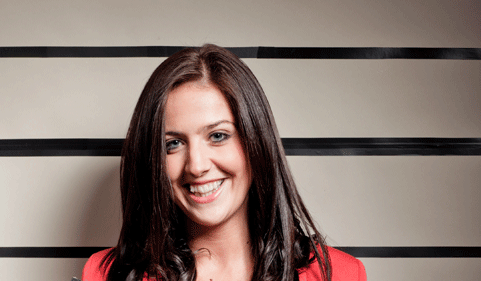 Burr's ability to get projects, tasks and campaigns completed to a high standard on budget wins her friends among her managers and clients. 'All her clients love her. And I mean really love her,' says Hill & Knowlton's senior associate director Rob Foyle. 'She has an incredible knack of knowing what her clients want and exactly how to keep them happy. All very important attributes for any leading young PR star.' She also runs the team's internship programme, developing and nurturing interns in a supportive way.
ADRIANA CONTE, 26 - Social media programme manager, VisitBritain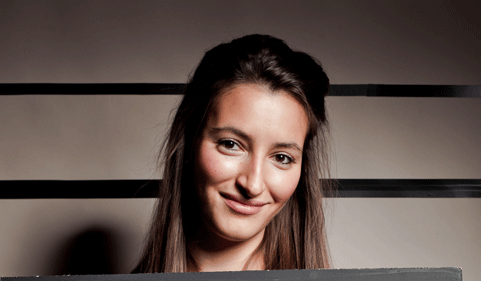 Conte has enjoyed a meteoric rise over the last ten months. Since taking charge of VisitBritain's Facebook page, she has grown fans from 32,000 to more than 442,000 and project-managed an app that crowd sources the most popular tourist spots in the UK. This activity was the first of its kind by a national tourist board and has been copied elsewhere. Conte has delivered 25 presentations on the activity to the UK and European travel industry, and has been asked to do the same in the US and South Africa.
ALEX CORP, 23 - Account manager, Jon Tibbs Associates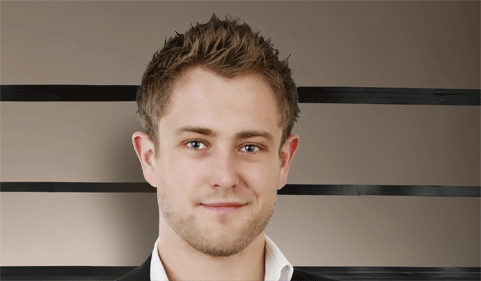 During his first year out of university, Corp became JTA's main strategic writer, a role which included writing keynote speeches for luminaries such as the deputy prime minister of Russia Alexander Zhukov, and the Sochi 2014 Olympic Organising Committee president and CEO Dmitry Cherny-shenko. Corp has now taken on the role of account manager for Manchester United, overseeing a team of four handling daily media and social media monitoring and offering strategic recommendations.
JAMES DUFFY, 27 - Account manager, Cake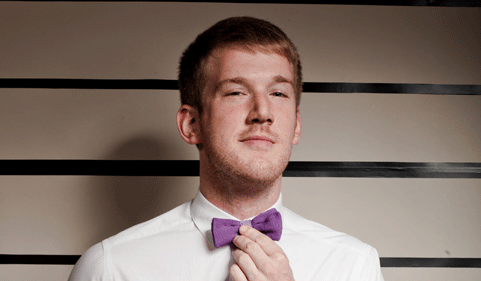 'James has masterminded the media relations behind some of Cake's most successful client campaigns in recent years,' says Cake's business development director Lizzy Pollott. For example, Duffy was behind the Never Mind the Pollacks campaign for Sainsbury's, which generated 350 pieces of media coverage. He has a great eye for a story and spotting opportunities. These include persuading client Pot Noodle to create a special Golden (Meat) Balls flavour for David Beckham after the footballer declared his love for the brand.
LEONIE FOSTER, 28 - Comms manager financial PR, BAE Systems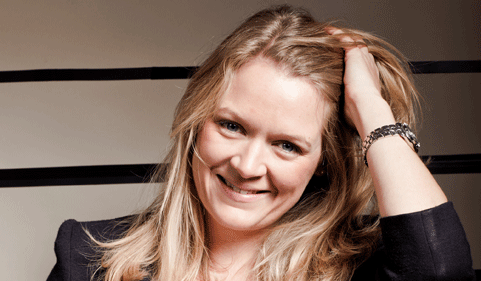 'Leonie is an accomplished professional: dedicated, knowledgeable and extremely helpful. I consider her to be a rising star at BAE Systems and in the comms profession,' says BAE Systems' head of financial PR Lindsay Walls. As comms manager, Foster is on the front line of the firm's corporate media relations. She consistently delivers for one of the most complex businesses in the FTSE 100. In little more than a year in the job, she has established herself as a trusted adviser to senior leaders and the global comms function.
HENRY GOODWIN, 28 - Head of group government affairs, Kingfisher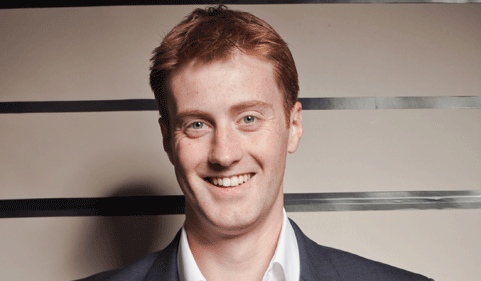 Goodwin is the youngest function head reporting directly to a Kingfisher retail board director. He heads the global public affairs function and is responsible for regulation in all eight of Kingfisher's markets and in Brussels, managing a budget of £750,000 per year. The strategy he devised during Kingfisher's acquisition of 30 Focus DIY stores saved nearly 700 people from redundancy. Legal and corporate responsibility director Nick Folland says: 'Henry has woken us up to just what can be achieved with a public affairs agenda.'
LUCY HUITSON, 27 - Comms officer, NHS South East London, Bexley Business Support Unit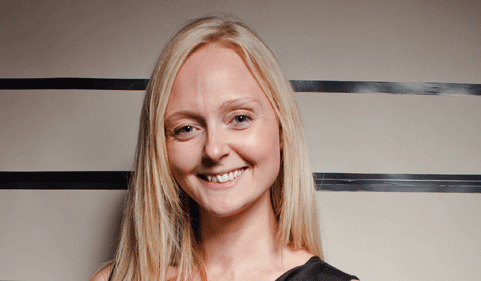 Huitson has dramatically improved her employer's comms both internally and externally. Perhaps her most impressive achievement is creating the first GP zone in the country - a website used by all 120 Bexley GPs to share ideas, data and contacts. She has significantly raised her organisation's profile, securing more than 100 media items in the past year, and has organised comms for high-profile visits by Health Secretary Andrew Lansley and Mayor of London Boris Johnson.
AMY LAWSON, 28 - Head of comms, Channel 4 News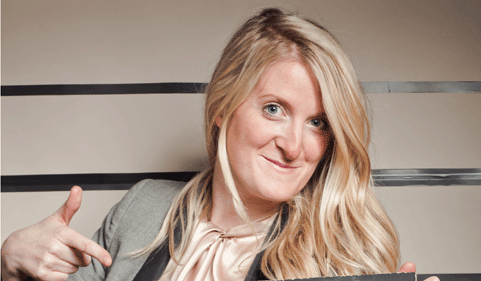 Jon Snow sums up Lawson when he says: 'Amy is a total one-off - creative, proactive, effective and dynamic. And she knows what I'm up to before I do.' Quick-witted and full of ideas, Lawson has certainly made her mark on Channel 4 News - promoted from press and PR manager to head of comms in just 18 months. She has overseen the launch of a new website and onscreen line-up, and publicly defended high-profile and controversial investigations. While at Limelight PR, she rose from junior level to account director in three years.
STUART MACKENZIE, 26 - PR & media manager, EventScotland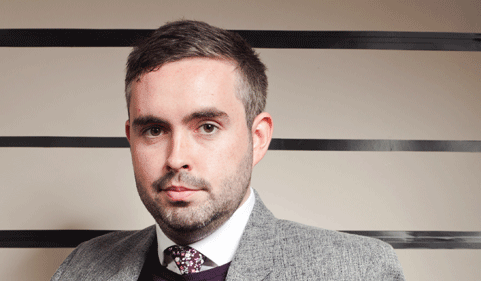 'Relationships are vital in PR and you won't find anyone better than Stuart at developing and maintaining contacts,' says Mackenzie's former boss, Sports-Scotland head of comms Matt Lock. Despite his tender age, Mackenzie has already earned the respect of some of sport's top figures. He travelled to Delhi to manage the Scotland team's media for the Commonwealth Games and managed media relations at the Commonwealth Youth Games. He is also an advisory board member for Social Media Week Glasgow 2011.
TOM MALCOLM, 27 - Senior campaign director, Diffusion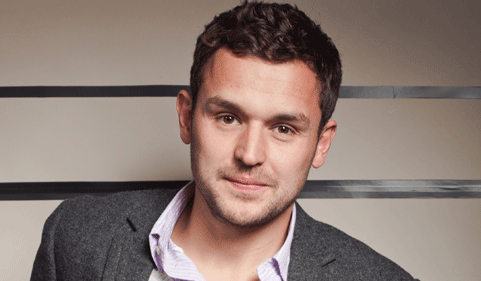 Malcolm joined Diffusion as its first employee in 2008 and was quickly recognised as a future star. He has won new business from L'Oreal, Mothercare and Air New Zealand, and launched a graduate recruitment scheme. In one year, he increased practice revenues by 40 per cent and co-developed the idea for Twestival, a Twitter charity fundraising event that now takes place in more than 150 cities. This year, he joined the agency's UK management board and was promoted to senior campaign director.
GEMMA MASSEY, 29 - Founder, EntrePR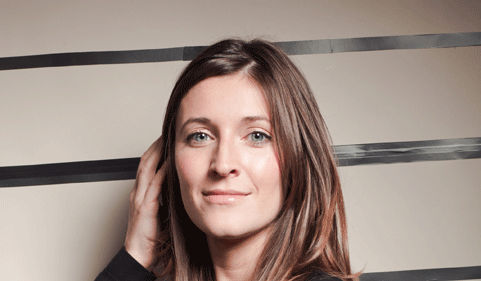 Massey founded EntrePR in 2009 and has built it into a successful agency that specialises in start-up firms and entrepreneurs. Clients include Theo Paphitis' most successful Dragons' Den business to date, Magic Whiteboard. She has just secured a major contract with US burrito chain Chipotle. The FT's technology editor Jonathan Margolis praises her work for client Econogo: 'I was sceptical about her chances of getting much publicity, but she achieved a level of coverage far greater than I expected. First rate PR work.'
CLARE MCLEAN, 27 - Account director, Threepipe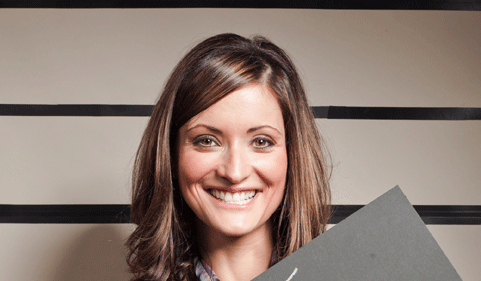 In less than 18 months at Threepipe, McLean has been promoted to account director, helped client Royal Ascot to achieve a 12 per cent increase in ticket and hospitality sales, grown the agency's business with Leapfrog Toys by 50 per cent year on year and played a key role in winning a significant account with Stella Artois. 'Clare has that rare combination of excellent PR and client management skills, allied to a strong understanding of the commercial side of agency life,' says Threepipe co-founder Eddie May.
KATY POGSON, 29 - Associate director, Red Door Communications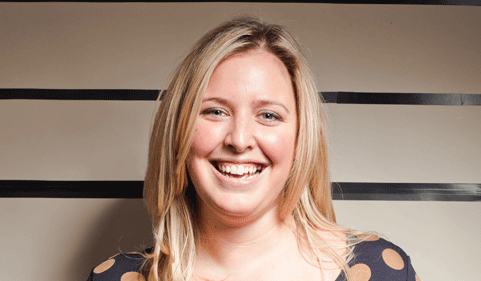 In May, Pogson became the youngest ever member of the agency's management team at 28. Colleagues describe her as 'wise beyond her years'. Client AstraZeneca asked for her to be seconded to them for two three-month periods, which led to her securing a £350,000 account without pitch, for a new product. Another client, ViiV Healthcare's Tom Williams, says: 'Katy's hard work has resulted in us being able to move our brands on significantly towards meeting their full potential.'
SINEAD PURCELL, 26 - PR manager, Xbox EMEA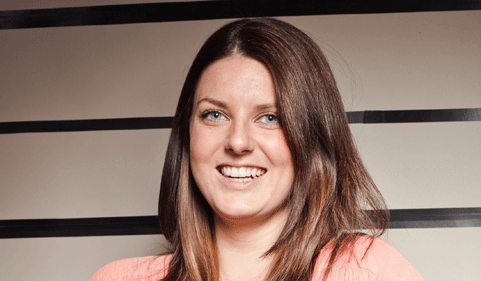 Purcell manages 23 different markets and their agency teams, and has a proven history in delivering consumer launches for Xbox's key titles. For example, she was an integral part of the campaign to launch Fable III Kingmaker in seven EMEA markets, which secured more than 600 articles in three months. She won the Microsoft Global Marketing Excellence award, which helped raise the profile of PR internally, and set up a partnership with Kylie Minogue for product Dance Central, persuading her to appear in a video for no extra fee.
KERRY-LYNNE PYKE, 26 - Media and comms officer, Diabetes UK Cymru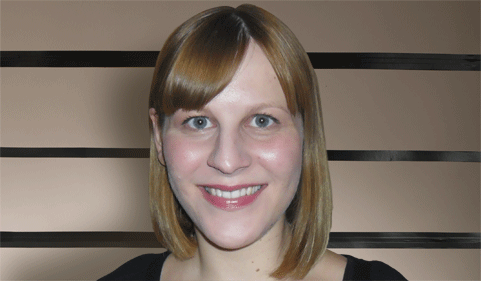 Since joining the diabetes charity in June 2009, in her first PR role, Pyke has led its media work and awareness campaigns in Wales, generating more than 120 items of coverage in the Welsh media during a single month. She has established a successful relationship with Welsh Rugby Union, persuading players to provide quotes of support for campaigns and pose for promotional photographs. To mark World Diabetes Day 2010, she managed to get the Millennium Stadium lit up in blue.
PRIYA SHAH, 28 - Head of media affairs, Royal College of Paediatrics and Child Health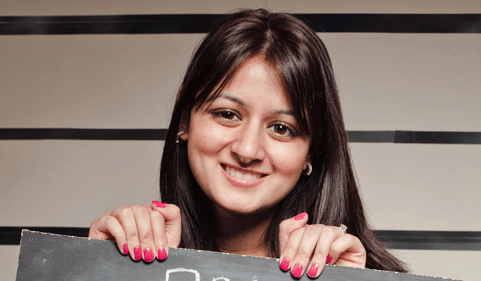 Those who have met Shah are quick to praise her tenacity, passion and professionalism. 'For a recruiter, Priya is a dream. She can be relied on to perform to a very high standard,' says Eden Brown's team manager Claire Burnham. Her former colleague at I CAN, Alan Whyte, says she has 'a midas touch' with the media, delivering more than 600 pieces of coverage during a three-month campaign. Shah recently became a trustee for PR industry diversity body Ignite.
DYLAN SHARPE, 27 - Head of media relations, Countryside Alliance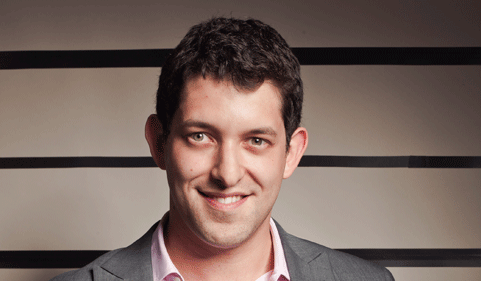 Sharpe has significantly increased media coverage of the CA. The media are now coming to the organisation first for comment on a range of countryside issues, rather than just field sports. Before his current role, he was head of press for the No to AV campaign, where he put in regular seven-day weeks. He was also campaign director at Big Brother Watch, writing reports that secured front page and lead broadcast items. In 2008, he was part of the media team for Boris Johnson's successful London mayoral campaign.
LAURA SMITH, 28 - Media & campaigns manager, The Communication Trust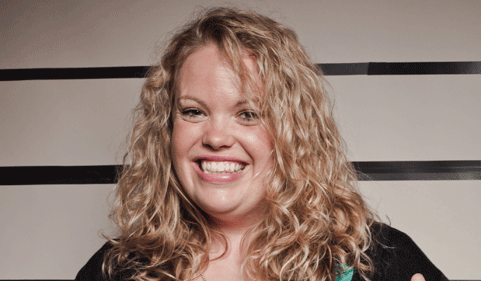 'Laura has made a monumental difference to the lives of children with communication disabilities,' says the trust's director Anita Kerwin-Nye. It is a subject she has worked on for the past six years. Smith was working on the Labour government-backed Hello campaign when the coalition came to power and slashed the campaign budget by 80 per cent, leaving her as the sole comms staffer with a fund of less than £20,000. Undeterred, she adjusted the plans and has achieved 342 pieces of national media coverage.
HELEN STANDING, 27 - PR consultant, Northern Lights PR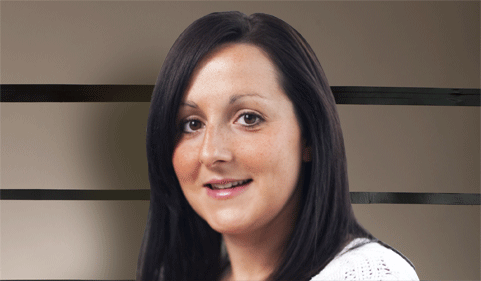 Standing joined Northern Lights after winning Young Communicator of the Year 2010 at the CIPR Yorks & Lincs Pride Awards. As a member of the CIPR Yorks & Lincs group, she helped to set up a mentoring scheme for young PR professionals. She combines an academic understanding of PR with a business approach. She has an MA in PR and gives guest lectures to PR students at Leeds Metropolitan University. She has a record of generating additional income from clients, particularly through social media projects.
LOUISE TULLIN, 27 - Corporate comms director EMEA, Acronis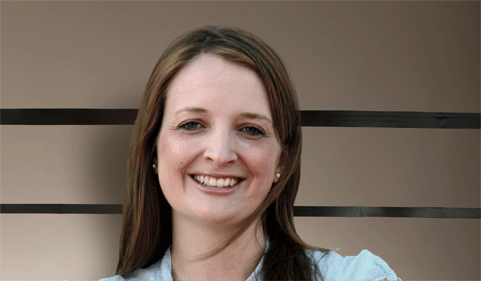 Tullin joined the software firm three years ago and has risen swiftly to take the top international PR role. The youngest female member of the firm's global management team, she manages an internal team of five, and a further six agencies across Europe. During the past year, Tullin has led a major global research project of 3,000 firms in 13 countries, which generated almost 400 pieces of coverage worldwide and thousands of new business leads for Acronis.
JOE WALTON, 26 - Account director, technology, Weber Shandwick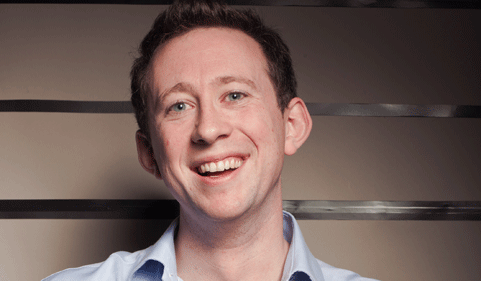 Walton is in charge of a client portfolio worth more than £800,000, leading teams on Microsoft, Symantec and CapGemini. At 26, he became one of the youngest account directors in the history of Weber Shandwick's technology division. In addition to team leadership, he has spent the past six months as acting EMEA PR manager for Microsoft's ad business across 12 markets. Walton also pitched his idea of setting up an 'adviser relations' business within the agency, a programme that has now netted more than £40,000.
JONATHAN WELSH, 28 - Associate director, Euro RSCG PR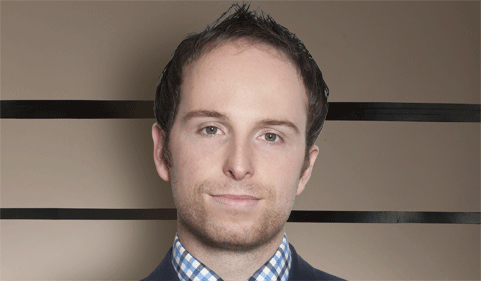 Welsh joined Euro RSCG in 2007 and has been promoted four times in as many years. He heads one of the biggest PR accounts in the North West - Asda - with ten direct reports. He is driving the consultancy's digital offer, with initiatives such as the Euro RSCG Social Media University, a 12-month training programme. Managing director Brian Beech praises Welsh for his hard work, his perceptive strategic insights and his Liverpudlian quick wit and ready repartee.
LUCY WIMMER, 29 - Head of corporate comms, Huddle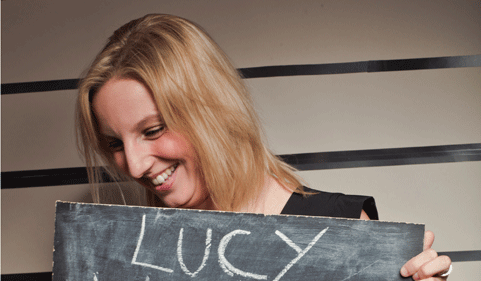 Wimmer joined Speed Communications on work experience and was snapped up in less than a month. By the age of 25, she was an account director, having grown her portfolio to £300,000 during a recession. She was behind a campaign for AdMob, which averaged more than 30 pieces of coverage a month, bringing it to the attention of Google, which went on to buy the company for $750m. Since moving to Huddle, aged 27, she has helped it grow from a start-up to a firm that works with 75 per cent of the Fortune 500.
GEORGE WOFFENDEN, 25 - Account manager, sport, Weber Shandwick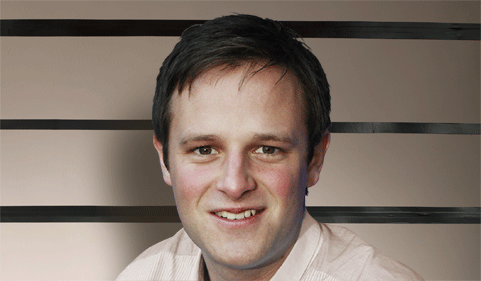 Woffenden has an enviable contacts book full of high-profile sport stars such as rugby's Mark Cueto and Neil Back, and football's Harry and Jamie Redknapp and Teddy Sheringham. He has managed media relations for the Barclays Premier League, the FA Cup, the Guinness Premiership and the RBS 6 Nations. His current clients include The Jockey Club and 2012 Olympics outreach work for Sainsbury's and EDF Energy. Fiona McLachlan, head of sport for WS, says: 'There is no better connected, more broadly experienced and successful 25-year-old sports PR practitioner in London.'
Pictures by Martin Usborne