Picture a digital PR specialist. Is your vision of a twenty-something male sporting a cardigan and pair of horn-rimmed specs checking into his nearest cafe on Foursquare and tweeting from his iPad2?
The majority of PR professionals are in agreement about the huge impact of social and digital media on the comms landscape. But there is no consensus about how to distinguish between those with a genuine understanding of social media and digital PR and those who are jumping on the bandwagon.
As Brazen PR's digital director Paul Fabretti says: 'We are still carving out what digital PR actually means and indeed who, if anyone, should own the space.'
Agencies and clients now expect new recruits to have digital and social media skills. Prospect Resourcing's head of client services Veronique Smith deals with briefs from companies looking for heads of digital or social media. 'Over the past year, agencies have expected everyone to have their finger in this pie. Candidates are expected to take it as seriously as print or broadcast,' she says.
So how can a PRO identify a digital PR specialist? Here are PRWeek's criteria.
KNOWLEDGE OF DATA AND ANALYTICS
To make full use of social media and digital platforms, it is essential that specialists are able to understand what data should be collected online and how to translate this into insight for future campaigns.
'Being comfortable talking about analytics, KPIs and numbers that were previously the domain of webmasters is very important,' says Brazen PR's Fabretti.
Media agency Mindshare's head of social media Paul Armstrong agrees. He believes a digital PR specialist is required to use data to work out online behavioural patterns: 'They must be able to integrate social media and digital into existing strategies and have an analytical side. They need to see both the numbers and the people behind them.'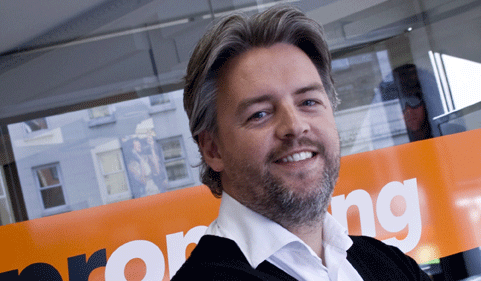 FORWARD-THINKING APPROACH
Online platforms may be instant, but digital PR specialists must understand their depth and how they can be best used to ensure key messages remain on the internet for years to come. Understanding the longevity of online content and how it will be picked up in a Google search one, five or ten years down the line is a highly useful skill.
In addition, knowing the right messages and key words to use in an online space is crucial.
'Displaying unprovoked thoughts there that are speculative and forward-thinking demonstrates that a person is not just looking at the here and now, but trying to understand where the future lies too,' says Fabretti.
BEING SOCIAL ONLINE
As with traditional PR, the ability to make and maintain contacts is key for successful digital PROs. 'Using social media and online communities to network, develop relationships and respond in real-time is something that is required of the role,' says Cirkle PR's digital director Sarah Egerton. 'You must want to connect with people and be personable enough that others want to connect with you,' she adds.
This also translates into understanding how different audiences interact with each other and what makes them tick online. PROs can now talk directly to influential audiences. They can see who they are following, what they are talking about and get instantaneous responses. 'A digital PR specialist will understand how information is passed around and the influential people who will pick up on it,' says Armstrong.
'A digital specialist will keep up-to-speed with industry news and new tools. They will practise what they preach and be regularly reading, writing, listening and responding. In other words, being sociable,' adds Egerton.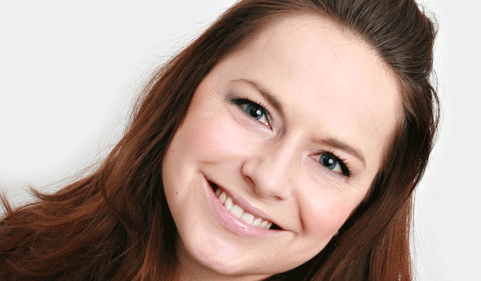 ABILITY TO WORK IN A TEAM
Diffusion MD Daljit Bhurji argues that spreading the management of social media platforms and digital outlets among a group of PR professionals with expertise is the recipe for success.
'The digital PR landscape is widening, which explains why the model of the single "head of social" within an agency has failed,' he says. 'The expectations placed on them have often been too large and their expertise too general to meet varied individual client needs. Clients need to pick teams with the right balance of strategy, reputation management, campaign design and ongoing implementation for their organisation.'
TRADITIONAL PR SKILLS
In order to create a successful online campaign, a digital PR specialist needs to have a good grasp of traditional PR skills. The ability to write content and understand messages and how they are relevant to a brand's audience is still crucial when adapting to the digital arena.
'Many of the skills of a traditional PR professional are translatable to digital PR and in fact the two activities work best in tandem,' says PHA Media's director of digital Rob Treloar. 'Social media can be a great mouthpiece to promote a piece of coverage in the traditional press and there is rarely a day that goes by when a digital PR campaign doesn't make headlines in an offline publication.'
There has been an increase in PROs looking at the news agenda and exclusives in the online arena. But clients still expect traditional methods within their communication strategies.
'Traditional and digital methods coexist very effectively but only if you have two specialists in each respective field working closely together. A good digital PR specialist is of course full of creative ideas, with great writing skills, but it's important to have the technical side of your brain switched on too,' says Treloar.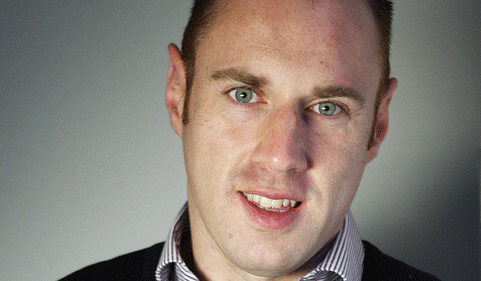 EXPERIENCE
Individuals should have the credentials to back up their claims of being digital PR specialists.
'The due diligence that clients should follow when picking a team is no different from a traditional PR campaign, only digital Johnny-come-latelys will be unable to provide case studies and glowing client testimonials,' says Bhurji.
Vodafone's head of social media Jakub Hrabovsky warns that the correct measure of an individual's digital PR skills is not how prolific they are on Twitter or Facebook.
'It's beneficial when you know how social media work and what opportunities there are from experimenting with personal profiles. But time dedicated to an organisation or client is more useful than self-promotion,' he says.
IN NUMBERS 2011 STATISTICS
TWITTER
175 million - Registered user accounts
95 million - Tweets written each day
LINKEDIN
100 million - Professional users globally
FACEBOOK
640 million - International users according to Socialbakers.com
200 million - People accessing the site through mobile devices according to Socialbakers.com
FLICKR
5 billion - Number of images being hosted by the end of last year
Source: Econsultancy unless otherwise stated