Campaign: Bring Back Breakfast
Client: Robertson's Golden Shred
PR team: Ketchum Pleon
Timescale: January-May 2011
Budget: £25,000
Robertson's Golden Shred, the Premier Foods-owned marmalade brand, asked Ketchum Pleon to run an awareness-raising campaign using its brand ambassador Paddington Bear to connect the brand with the modern family breakfast.
Objectives
- To make Robertson's Golden Shred marmalade more relevant to a new generation of consumers
- To increase awareness of the partnership with Paddington Bear
- To drive purchase of Robertson's Golden Shred marmalade by highlighting increased opportunities to use the product.
Strategy and plan
The PR team's core strategy was to create a campaign that built on the UK's passion for heritage brands. The aim was to engage consumers via emotive, appealing and relevant editorial content - based on national research - around the decline of the great British breakfast, and make Robertson's Golden Shred synonymous with the family breakfast.
A national consumer report on breakfast habits identified whether the nation had breakfast or not (more than half did not), where they ate it (one in six had breakfast on the move) and how much the UK spent on takeaway breakfasts (more than £8m a day).
The story was pitched to national media, with results broken down by area to provide ammunition for regional media.
The team also used the survey to identify the places where the fewest people ate breakfast. Paddington Bear was then taken on a tour of these locations to generate media coverage. A photo opportunity for national media was held at London's Paddington Station on launch day, at which Paddington, armed with a large pot of Robertson's Golden Shred marmalade, boarded a train to start educating the nation on the importance of eating a family breakfast - travelling to Cardiff, Reading, Edinburgh and Liverpool.
To create a reason to trial the product and drive sales, the PR team produced a series of recipes that ranged from marmalade-glazed breakfast sausages to marmalade and raspberry Valentine's muffins.
These were targeted at consumer titles and online media to underpin the national and regional campaign. The recipes helped the team communicate the brand's relevance in the absence of any new product news. The stories also highlighted the versatility of marmalade as an ingredient that can be used in a variety of different ways, not just as a spread on toast.
Measurement and evaluation
The campaign generated 204 pieces of editorial coverage in less than one month. Ninety-one per cent of coverage mentioned the Paddington Bear partnership. Key articles included a front page on the Liverpool Daily Post, The Daily Telegraph, Liverpool Echo and Reading Chronicle. Interviews with life-coach Christine Webber reached 26 different outlets including BBC Cumbria, BBC Bristol, Wyvern FM and Swansea Sound.
Results
An extra 500,000 UK households bought Robertson's Golden Shred year on year, with no other parallel marketing activity.
SECOND OPINION Sarah Halton, Director, Tangerine PR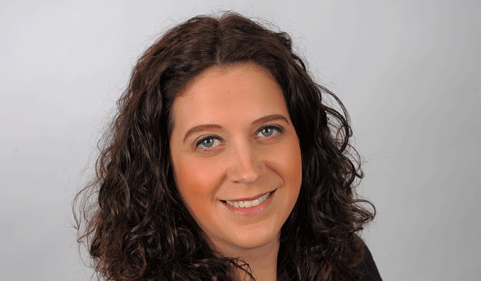 "Overall, this was a very effective campaign. It is especially pleasing to see a direct impact on sales.
The partnership with Paddington was a natural choice - I am surprised he did not appear on-pack earlier. It pushed the buttons of journalists with a nose for nostalgia.
Plus, as the team rightly points out, heritage brands are big.
The survey was obviously a key tool, but the team had the confidence that the brand's strength would ensure it stayed the hero of the story, as this can sometimes be lost in coverage.
There were some great family messages about sitting down together and nutrition, effective for achieving coverage and ensuring it was not too commercial. I also liked the recipe angle, as this provided further legs and ensured the product received the attention, and resulting sales uplift, it deserved.
There could have been more activity that targeted children. Some activity could have been included to make Paddington more relevant to a new generation of kids and give him a bit of a revival."