What skills do you need to be an effective and successful PR professional? Traditionally, the ability to create strong media and stakeholder relationships, write well and be a good communicator were the key attributes. But with the onward march of all things digital, the increased desire for a more integrated approach to briefs and continued pressure to add value and prove ROI, the PR skill set has changed.
PR professionals are certainly under pressure to have a broader range of skills. This applies to both the ability to speak to wider audiences, from specialist groups to people from different cultures, and to using different channels to reach them.
'PR professionals need a more rounded set of experiences today than they did 20 years ago. Whether it is experience of business management, advertising, politics or insights, it helps greatly if senior PROs have a depth of knowledge beyond the media,' says Burson-Marsteller UK CEO Matt Carter.
Lynn Beaumont, MD of recruitment consultancy The Foundry, agrees: 'Comms practitioners are expected to have a wider knowledge of how to get the best out of digital and social media, and deliver integrated campaigns that reach bigger, diverse stakeholder groups.'
This matches the experience of Karl Ramsaran, Major Players' recruitment consultant for PR. 'Our clients are demanding a broader skill set, as they want to boost their offering in a competitive market. This trend to demand more is true across the whole creative industry but PR in particular, as it has never been a silo discipline,' he says.
The recession has actually helped many PR professionals to broaden their skills, says recruiters The Works managing partner Sarah Leembruggen: 'Most firms have been under-resourced, which has forced staff to work both above and below their level, broadening their skills and experience.'
She adds that the recruitment market picked up again in the first half of 2011. 'Consultancies are starting to grow again and at the start of the year we noticed lots of movement within in-house professional services teams,' she says. 'Last year, most of the in-house briefs were maternity contracts, whereas this year we have seen more replacement and growth roles.'
For those PROs preparing to move, here are five skills that recruitment consultants have identified as crucial to a successful PR career in the future.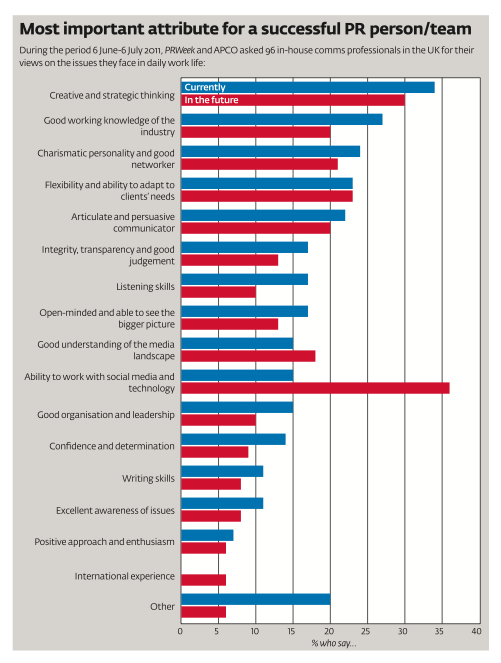 1. DIGITAL AND SOCIAL MEDIA SKILLS
It will come as no surprise that digital and social media skills have become increasingly important for PR candidates.
Respondents to July's PRWeek/APCO survey of 96 in-house comms professionals (see above) said they thought digital and social media skills would become the most important attribute for PROs in the next five years.
But the evidence seems to suggest these skills are already expected to be part of PROs' skill set. 'Really good digital and social media skills are a prerequisite for a candidate now, which is different to 12-18 months ago. These are now part of the armoury of an effective PRO,' says Porter Novelli partner and UK MD Sally Ward.
Lucy Martinez, associate director at JFL Search & Selection, agrees. She says the briefs she gets from clients have a greater focus on social media skills, particularly for junior positions. 'There are fewer specific digital roles around because it's now seen as a skill that everyone must have,' she says. She adds that candidates will often be asked to name their favourite bloggers, in the same way that they would be asked to name good journalists.
But 'digital knowledge' does not just refer to being able to use Twitter and Facebook. 'Candidates need to demonstrate campaigns they have worked on and how they have used social media for a client's campaign,' says Martinez.
Profiles Creative's lead freelance and tech PR consultant Ricardo Rodrigues says that web content experience, and the ability to use content management systems, is often required for consumer PR roles.
But most recruitment consultants say PR clients are not asking for web development skills or a knowledge of HTML for a PR role. As Ward says: 'We have a specialist digital team whose role is to train others and offer deep expertise to the day-to-day account handlers. We do not expect our account handlers to be able to build websites.'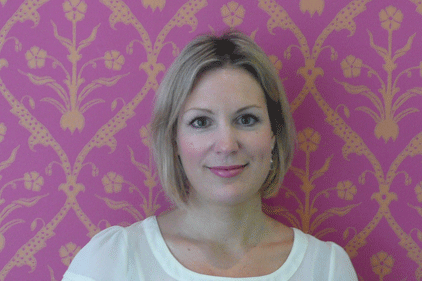 Lucy Martinez, associate director, JFL Search & Selection
2. COMMERCIAL ACUMEN
In a competitive market, Major Players' Ramsaran says PR agencies are increasingly concerned about retaining clients and winning new business. In-house teams are also pressured to prove the ROI of their work to the board.
'We have noticed a rise in emphasis on business acumen when recruiting for more senior positions,' says Ramsaran. 'Candidates with an ability to forecast future budgets, skills in financial analysis and numerical competencies have an edge as they can analyse and demonstrate ROI on campaigns.'
He adds: 'We are seeing increasing crossover with our research and insight team when recruiting at a senior level. Although candidates remain strictly in PR, some experience in this sector really works in their favour.'
Profiles Creative's Rodrigues agrees, arguing that while those in marketing and advertising are used to working on campaigns that are directly related to sales and leads, PROs are not. 'Commercial acumen has become more important, with candidates being asked to relate PR objectives back to sales and help drive revenues. Clients want candidates to understand business and how it works,' he says.
At a senior level, new business skills are critical. 'In this climate, everyone has to pay for themselves, especially at a senior level where they are to expected to do this quite quickly by bringing in new clients,' says The Works' Leembruggen.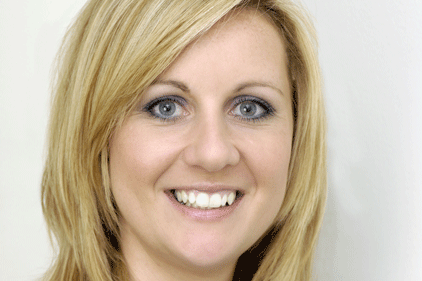 Sarah Leembruggen, managing partner, The Works
3. INTERNATIONAL EXPERIENCE
In the PRWeek/APCO survey, international experience was not considered a key attribute in the current market, but was named as something that would become important in the future.
As many businesses turn their attention to emerging markets and growth opportunities in the BRIC countries, it is obvious why international experience will become increasingly valuable. The web is also breaking down borders, often requiring campaigns to speak to global audiences. As well as experience of working with different clients and understanding different cultures, Ward says language skills will be important.
4. EXPERIENCE OF INTEGRATED CAMPAIGNS
'PR agencies are squeezing more services into their budget such as events, marketing and digital in order to retain clients,' says Rodrigues.
The economy may have improved since the dark days of recession, but the PR industry remains cautious about budgets. Understanding how different marketing disciplines work, and work together, will be an asset for a PRO, both in-house and in agency.
As NSPCC director of the child protection consultancy John Grounds says: 'PR professionals need a more rounded set of skills than ever. It's always been important for them to understand the wider comms mix and to be able to integrate with them, but the opportunities presented by digital advances make this a core rather than a fringe requirement.'
Being able to speak to a broader group of stakeholders and audiences will be valuable. As the media industry faces tough times, the power of journalists may diminish over the next few years, while the opportunities for brands to speak directly to audiences is increasing.
Ward says this means PROs will need to improve their writing skills. 'Being able to write a press release will not be enough. You need to be able to write in different styles and for different platforms, such as tweets and blogs,' she says.
PROs increasingly need to be able to create content for businesses. A strong grasp of grammar, spelling and punctuation, as well as being able to entertain different audiences, is crucial.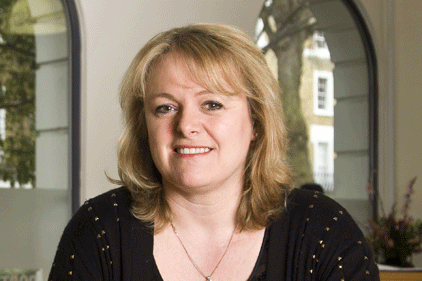 Sally Ward, Porter Novelli CEO
5. TRADITIONAL SKILLS
Before PR professionals shed their old skills, recruitment consultants stress traditional attributes are still important for their clients, picking out strong media contacts, being well-networked and able to maintain strong relationships as crucial to a PR career.
'Being well-connected is still as important as it was. The more senior level media contacts a candidate has, the better,' says Leembruggen.
The Foundry's Beaumont agrees, arguing that in real terms there has not been a fundamental skills change: 'Core skills remain the same in the case of literacy standards, strategic thinking, creativity and client relationship expertise.'
While Grounds says an understanding of integrated campaigns has become more important, he adds: 'The ability to build good relationships with journalists, editors and now bloggers and other producers of online content will always be vital.'
So PR professionals need to widen their skills, but the basic skills are still in demand. As Burson-Marsteller's Carter says: 'No-one is going to get hired if they can't navigate their way around the social web. But we can teach people how to do smart comms, so the instinctive qualities of creativity, enthusiasm and commitment are as vital as ever.'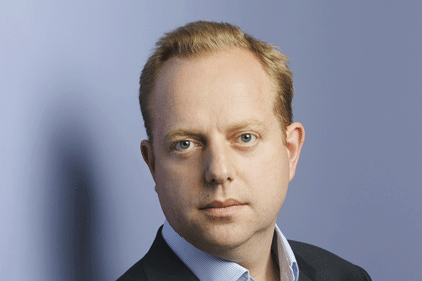 Matt Carter, CEO, Burson-Marsteller
Top skills for a PRO, according to recruitment consultants
Well networked and strong media contacts
Social media/digital knowledge
Business and commerical acumen
Good at relationships/communication - ability to maintain clients, media relations and team building
Good strategic abilities