Is the traditional PR agency model still fit for purpose? It is a question the industry has been debating for the past few years amid dramatic changes in the media and marketing landscape. While there have been innovations in agency departments such as Weber Shandwick's launch of a dedicated production unit in May, there has been relatively little change to the fundamental agency model.
Hill & Knowlton was perhaps the first large agency to restructure a year ago, around industry sectors. Two months ago, GolinHarris introduced a more radical change, reorganising the agency around different skills. It has divided staff into four separate groups: strategists (planners), creators (creatives), catalysts (account handlers) and connectors (media or stakeholder relations specialists or lobbyists).
It is too early to tell whether this move to a structure more similar to that of an advertising agency will be a success, but it does raise the question of whether other agencies should follow suit.
New rules of the game
There is no doubt that the marketing landscape has become increasingly competitive for PR agencies, as advertising agencies, digital agencies and media planners swoop in on their traditional territory. PR has also become embroiled in an ownership fight over social media.
GolinHarris co-MD Europe Jonathan Hughes argues this landscape requires agencies to evolve in order to prosper. 'There is a land-grab in the digital space. PR agencies need to get match fit as the rules of the game have changed. Briefs are wider than they have ever been before. Agencies will be forced into some kind of change in the next two to three years, because you can't expect to carry on with a business model that is built around one channel,' he says.
PRCA director-general Francis Ingham agrees, arguing that agency models have to move on because they are almost always outdated: 'In the recession, agency bosses were more concerned with surviving than agency structure. The PR industry is very bad at looking beyond the next two or three quarters. The recent consolidation of agencies around holding groups with shareholders means a focus on short-term profits. The agency world needs to be thinking more long-term.'
If the future for PR consultancies is to integrate earned media with owned and bought media, they need a model flexible enough to accommodate this change. The industry also needs to move away from forcing PR professionals to be generalists.
'I've spent ten years at networks having to manage the fallout from excessive reliance on junior account handlers,' says Switch Communications founder Paul Doran. 'Middle account managers and juniors are forced to be mediocre, doing things that don't suit their skills set.'
The need for new skills is also beginning to challenge the traditional model. As PR agencies begin to hire specialists with video production skills, data analysts, or web developers, they also need to work out ways of progressing their careers and ensuring they are not working in isolation on the periphery.
Better staff management?
A major advantage of the GolinHarris model is allowing staff to focus on their strengths, and move up within a specialised area. In the current model, to progress on what Doran calls 'the account executive to account director hamster wheel', a PRO needs to be able to do a bit of everything.
'Few people are genuinely strong in every area; most gravitate to one,' says Shine Communications' head of social media Mark Pinsent. 'I've seen loads of people who have got to a senior level and then had to sit down with an accountant to go over P&L sheets. I don't think there are many other industries that expect staff to do so many different things.'
The disadvantage is that those who rise to the top do not have experience of different parts of the agency. But Pinsent argues: 'I've seen well-rounded PR professionals who wouldn't be able to - or want to - run a PR agency. You need management skills and an entrepreneurial spirit that not everyone has. Agencies should recognise and train up talent in their business.'
At a more fundamental level, having separate functions will force agencies to give them proper attention and could improve the quality of work. As Ingham argues: 'What the PR industry has got wrong is not giving proper attention to planning - something that the ad world has got right. Clients are impressed by it and it works.'
Pinsent says having separate departments is also an advantage when selling work to clients: 'PR agencies have been poor at being properly paid for their strategic output, giving away creative ideas in pitches. Having separate people delivering different parts of the campaign helps signpost to clients the ideas they are receiving.'
New silos?
But like any model, there are pitfalls. Agencies working in this model need to be careful that creatives are not too divorced from the context in which their ideas will play out. For example, it would be an error to come to a pharma brief with no understanding of the regulatory environment.
Clients will still need access to different members of the team other than account handlers. Otherwise there is the risk of the 'Chinese whisper' effect of a client's brief being wrongly translated through the agency. However, Pinsent argues this could force clients to be clearer about objectives.
There are also staffing challenges. The model may work for an agency of GolinHarris' size, but not for smaller agencies that lack the number of clients needed to sustain separate creative and planning departments. 'You need to have the weight of work for those people to make it worthwhile,' says Pinsent. By asking people to specialise, it also leaves agencies vulnerable to a loss of knowledge if staff leave, and junior executives need the flexibility to discover the area that suits them best.
GH's new model is similar to a traditional ad agency model, albeit more integrated. But Third City's co-founder Mark Lowe advises caution against following the ad agency model too closely, arguing that the ad world is questioning its own model (see comment from Adam & Eve's James Murphy below): 'There is a siloed mentality and they do everything in sequence. Some agencies are recognising that in the new chaotic media landscape, things don't work like that. The ability to be flexible and respond to consumers once a message is out doesn't necessarily work in silos.'
Others argue that agencies can achieve the same thing as GH without the restructure. Porter Novelli's UK MD and partner Sally Ward says her agency already has separate research, digital and planning teams that support the account handlers. 'I have mixed views about GH's restructure. I wouldn't take away the ability to have a good idea from an account handler and many people don't get into PR to do one thing only,' she says. Lowe argues the main thing PR agencies need to improve is their understanding of the consumer and the fluidity between departments.
Ingham argues PR agencies need to be quicker to adapt in order to acquire larger marketing budgets. But he also reminds agencies that clients only care about an agency's ability to deliver the right skills.
Whatever model agencies choose, it needs to be flexible enough to adapt to the ever changing times and provide the added value that clients require.
COMMENT - FRED COOK, GLOBAL CEO, GOLINHARRIS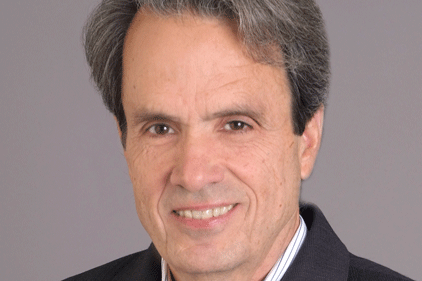 Why the restructure?
It used to be the case that the advertising agencies came up with the ideas, but that's not the case any more. I've noticed that ad, media and digital agencies are all trying to get into the PR space and I'm not going to sit and watch. We're aggressively going after the same territory they are.
How are you doing this?
We are organising the agency around the four things clients want. We are training our staff to have in-depth skills so they become experts in those areas. We hired a management consultancy and HR consultancy to help us come up with this structure. It is similar to an ad agency model in that it's based around specialisms, but it is much more integrated.
How do you decide which department staff sit in?
We used the Lominger competency model to identify characteristics and how they fit into certain careers. There are ten specific criteria for each group. We have created an online survey for staff to fill out, and then meet with their manager. We will not force anyone into a certain group; we will use a mix of their desires, skills and their manager's perception.
Can staff still climb the career ladder?
We used to have 12 levels of hierarchy in the generalist model. Now, we have created five levels of seniority and training programmes within each group. You can still advance your career to senior levels.
How will you know if it is a success?
From specific metrics such as increasing our new business win ratio, doubling our size both in terms of staff and revenue, doubling the number of global multinational clients and adding new products and services in the paid/owned media area. Also, the diversity of our workforce, the excitement of our people, staff retention and ROI for clients.
COMMENT - JAMES MURPHY, FOUNDING PARTNER, ADAM & EVE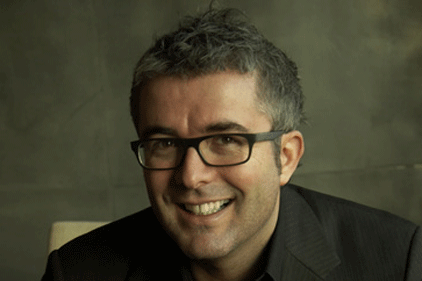 Three years ago, James Murphy was one of the founding partners of ad agency Adam & Eve. Last year, the agency was crowned Marketing's creative and Campaign's advertising agency of the year. Adam & Eve is responsible for the recent high profile John Lewis ads, as well as handling the global digital launch of Pottermore. Murphy believes this success is a result of the innovative model the agency employs.
'One of the reasons we started the agency three years ago is because we felt the traditional ad agency model was far too siloed and clients were looking for more diverse and integrated offerings. The traditional model is a triumvirate - account manager, creative and planner. We have created a pentagon by adding two others - creative technologist and a channel planner. Traditional ad agencies are obsessed by the form of what you are saying - the words and the visuals. But the function of how you are saying something - the how and where - it is becoming increasingly important.
'We don't have departments. We have a small building with four floors. There is one big table on each floor that everyone sits around, muddled up together. The future of agencies is about having a broader group with more diverse skills talking to each other more quickly and informally. It's working on projects by osmosis.
'PR is seen as a specialist discipline. I don't think we feel ready to say we can do PR as well. It is a slightly different skills set - the cultivating of good contacts in the media.
'The place where the friction is coming is in social media and community management. But that's not necessarily just creative agencies against PR agencies, but any agency that claims to manage these areas for clients. We acknowledge that a PR perspective and understanding is a really important part of getting social media right.
'We work with a number of PR agencies closely. One day it would be brilliant to have PR specialists within our family. We are already pushing beyond traditional creative work, to digital, marketing and social media. PR would be one of the next deals.'
CLIENT VIEWS
Alison Couper, Global comms director, Hotels.com and Expedia.com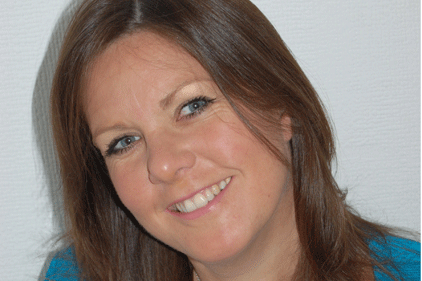 "On Hotels.com, I work with more than 35 agencies globally and have eight on the roster in the UK. I also work with freelancers.
I don't use a big global agency to handle our PR work because I prefer using localised specialists. This means I get more in-depth knowledge and better buy-in. I insist I sit down with the designers as well as account directors.
In the GolinHarris model, I really like the idea that people can rise to the top for being brilliant copywriters, for example. It's unfair that it's just the people with management skills who can rise up.
It's a neat approach to tackling a brief from a wider base. You won't get the same response you would from a traditional PR agency. We're competing with other marketing disciplines, so we need to get our house in order. I don't think the traditional PR model is broken, but agencies need to get a grip on digital and social media, rather than just talking about it."
Emma Owen, PR and promotions manager, Lego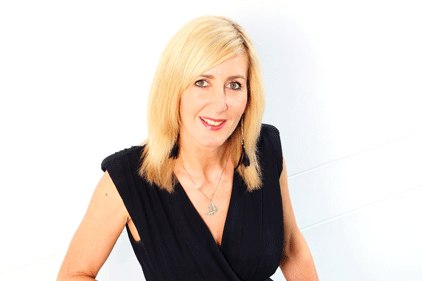 I've been in PR for more than 20 years and the structure of agencies hasn't changed in that time. At Lego, I rely on my agencies as an extension of the press office. I use three agencies that specialise in areas I want to focus on - Norton & Co for toy media, The Red Consultancy for corporate and Bright PR for brand and stunts.
Using these mid-sized agencies works for Lego, because the staff are more specialist. When I ring up, they all know what is going on with my account. It also means there are fewer juniors. I know juniors have to start somewhere, but they don't have experience of selling in stories. If we only used one agency for everything, some of the specialist expertise would be lost.
The system of blasting out press releases and then doing the dreaded ring round is antiquated and annoys journalists. They are time-strained and want targeted communication.