A year ago, much was made of the first global standard for PR measurement, agreed on and voted in during the second European Summit on Measurement in Barcelona.
This June, a similar group of more than 200 representatives from PR agencies, measurement agencies, PR trade bodies and clients from 33 countries met in Lisbon for the latest summit, organised by trade bodies AMEC and the IPR.
This time, the focus was on creating the Measurement Agenda, the priorities for PR measurement over the next few years. After a vote, these were named as: developing global standards for social media measurement; further education of the PR profession about the importance of measurement; and more work on how to prove the return on investment of PR.
It is unlikely these priorities would be seen as controversial. Indeed, there was no 'eureka moment' in answer to the enduring conundrum of how to measure the value of PR. But PR is a complex discipline and reputations develop over time. As was repeatedly remarked at the conference, there is no 'magic bullet' for measurement. As Ketchum's global director of research and measurement David Rockland says: 'I have heard some say that the agenda in Lisbon was not as powerful as Barcelona. It shouldn't have been. Moses only went up the mountain once to bring down the Ten Commandments. Lisbon was a lot about figuring out how to apply the Barcelona principles.'
There are ways to measure the success of PR activities. At the end of last year, AMEC unveiled its AVE alternative - the 'Valid Metrics' guidelines, explained in the table (right). Other methods outlined at the conference included using Google search to measure consumer response, market mix modelling and comparing a group who have received PR messages against a group who have not.
It may be a complicated process, but proving the value of PR activities has become increasingly critical for PROs. PR is competing more and more against other marketing disciplines with traditionally better metrics. The industry needs to prove PR can provide the most effective ROI.
Equally, social media are demanding a different approach to measurement than traditional media. The digital world offers a staggering amount of data, but determining which measures are meaningful is the subject of much debate.
Spectrum Consulting director Mark Westaby argues that PR professionals need to overcome their traditional dislike of numbers, because they will be left behind by brand insight departments, which are already taking the time to understand metrics. 'The PR industry is stuck in the Stone Age. It doesn't seem to want to get involved in grown-up measurement because it thinks it is too analytical or complicated,' he says. 'The PR industry needs to overcome its fear of technology. There's no point saying you are not a numerate person. There is no longer any choice.'
Here PRWeek looks at the Valid Metrics and other alternatives to AVEs.
ALTERNATIVES TO AVE
1. Valid Metrics guidelines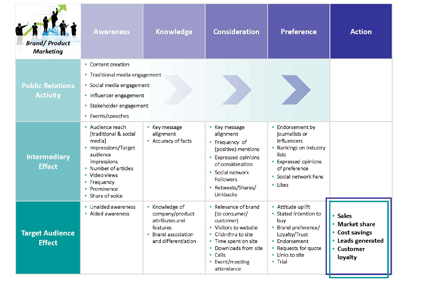 The Valid Metrics guidelines were developed by an AMEC taskforce following the launch of the Barcelona Principles last year, as an alternative to AVEs.
They are a series of charts in which PR activities are logged in the top left hand corner, their effect on various criteria logged in the middle and their impact on the objectives or business results is shown at the bottom right. There are different charts to match different types of campaigns, such as product marketing, reputation building and social and community engagement.
The method asks what effect a campaign had on sales or consumer behaviour rather than purely measuring media coverage. It is also flexible enough to allow users to define their own metrics.
In a conference session, AMEC chairman Mike Daniels said these guidelines were also an easy way to present the results of a campaign on one page to a client or the board: 'This gives PR professionals something for clients showing what a campaign achieved in actions. It represents existing metrics in a clear way that the board will understand.'
As with other methods, there are disadvantages. Due to internal politics, PR professionals may not have access to information like sales figures, which may prevent them from completing the chart from activity to results. But as Katie Delahaye Paine, CEO of KDPaine & Partners, says: 'The point of the valid metrics is that they open a different conversation. Instead of relying on a questionable number that doesn't necessarily relate to the strategic objectives, they start with the goals and define metrics based on those goals.'
2. DIFFERENT METRICS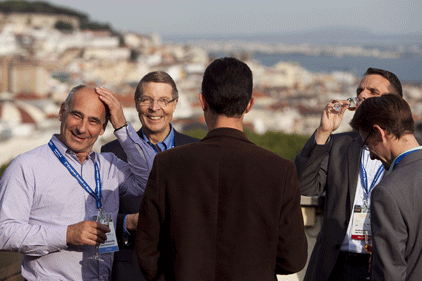 Although there is no one number that sums up the value of a PR campaign, the lure of a metric like AVE is understandable. Daniels suggests using the following measures instead:
- The total value of sales/sales leads/ revenues generated by PR activities
- PR's contribution to sales/revenue
- Cost savings due to PR activities
- Increased target market size
- Increased or decreased market capitalisation.
Or to compare with other marketing disciplines, PROs can use:
- Earned impressions (potential reach based on media impressions data)
- Earned cost per thousand impressions (measures the efficiency of earning media coverage)
- Gross rating points, target rating points.
3. SEARCH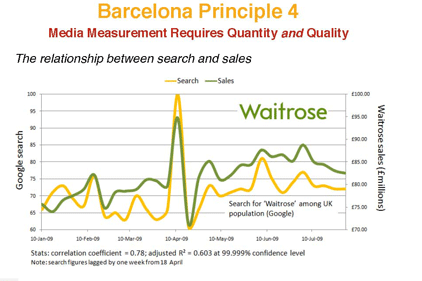 'If I were an in-house PR professional, I would insist that PR activities were linked to Google search results and consumer response,' says Spectrum Consulting's Westaby, whose chart is shown above.
He argues that the amount of Google search results for a brand or term is a great way to measure consumer response to a campaign.
The data available is free, global and measures real consumer behaviour, as opposed to surveys where consumers have self-registered their behaviour or potential views of an ad or piece of coverage.
'Google Insights for Search has consumer data on brands that anyone can use and it's free,' he says. PR professionals can overlay the search results with events to measure their impact, for example the launch of an ad or PR campaign, or a competitor's product launch.
Most importantly, Westaby argues there is also a broad link between the number of searches and the number of sales (see chart, left). 'It's not a big step, broadly speaking, to correlate search with sales,' he says. He adds that search can also be used in a crisis - where the reverse may be true. Search may fly up, but good PR may reduce the number of searches.
'What more proof does an agency need to demonstrate work? You can show PR generated more search than an ad campaign. Take that to the board and say you want more of the ad budget to go to PR.'
4. MARKET MIX MODELLING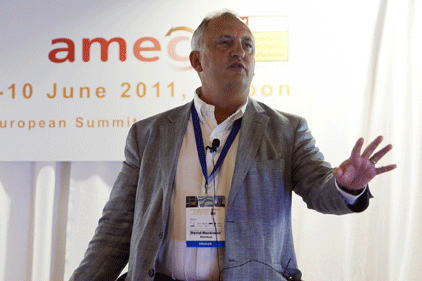 Market mix modelling allows users to track the relative contributions, effectiveness and ROI of different marketing activities on sales.
This method is more complicated to set up than others because it requires access to details of all comms and marketing activities and sales data, but it is already used in many larger consumer brands.
Rockland says this still does not capture the full impact of PR: 'To do this well, you also look at the indirect impact of PR on other marketing channels. How PR drives base sales or brand equity is not captured in the traditional market mix modelling.' He adds: 'It's a good approach for short-term sales analysis but we need longer term analytics.'