Five years ago we were in trouble. We had lost control of our brand, growth had evaporated and our UK profits had nosedived. We had gone from leader to laggard. From successful, growing and extremely popular to out of touch. Inside the business, confidence was low - a result of taking blow after public blow.
The infamous Greenpeace trial was totally misjudged and became the longest civic case in UK history - a storm in a teacup became a tipping point for the brand. Then Fast Food Nation became a worldwide bestseller in 2001 and 'McJob' entered the dictionary, defined as a dead-end job with no prospects. Morgan Spurlock produced his documentary Supersize Me in 2004 and scooped an Oscar.
Bruce Willis and Kris Kristofferson were lined up for the Hollywood take on Fast Food Nation and its author Eric Schlosser leapt on the obesity debate raging in the UK, writing a new book called Chew On This. All this alongside Jamie Oliver's crusade for higher quality food.
McDonald's had become the poster child for obesity. Critics gleefully wrote off the brand and every piece of bad news was leapt on.
We found out the hard way that no-one has a historical right to be successful. We ignored the operating fundamentals for too long and failed to deliver continuous improvements. We focused on the small questions and were in denial about the big ones.
Rebuilding reputation
Since then, we have learned a lot about how you rebuild brand reputation.
First, you need to be long-sighted and see the bigger picture. Rediscovering strategy is vital to rediscovering your voice. You must strike a new balance between sales and investing in who you are and how you communicate that.
Second, you have to be honest about how much a negative sentiment costs you. We crystallised the cost of burning brand equity and losing sales in a seminal piece of work by Accenture. The number was substantial - a wake-up call that made management realise they had to think differently and get to the core of the issue, or face terminal decline.
Third, advertising is not the answer. You cannot advertise your way out of operational problems. If there is a fundamental disconnect between what you say and what your customers see every day, you undermine trust. You have to fix the fundamentals and be honest about what you are and why.
We have made more changes to the menu in the past five years than the previous 30. We went right to the heart of the business, offering more choice and cutting the amount of fat, salt and sugar in old favourites. We overhauled Happy Meals and we have become one of the biggest UK sellers of cut fruit. Our non-carbonated drinks have become the most popular choices with kids and parents. All chicken became breast meat. We started communicating the fact that we use only British and Irish beef from more than 16,000 farms and that all the eggs are free range.
That work continues today. As part of our Olympic sponsorship programme, we are taking journalists and stakeholders to see where the ingredients for our core menu come from.
More than 800 of our 1,198 restaurants have been transformed by softer lighting, designer furniture and natural materials. Striking new imagery has started appearing in the media.
Fourth, you have to communicate differently when trust is on the floor. We were executing change in a gold-fish bowl and trying to communicate change incrementally in a way designed to build a picture of a new McDonald's. However, we were also being defensive about the issues.
The combination was not delivering and, if we were honest, we were suffering death by a thousand cuts. We had to change direction. We had to step forward and challenge prejudice, correct inaccurate allegations and debate the important issues in the open.
This cannot be done defensively or by wagging fingers at critics. We recognised that a progressive company is open and frank. This meant inviting engagement, admitting failings, and opening doors to scrutiny without fear. We needed to be more confident of who we were and make some big moves.
We changed from what I would call a 1+1+1 incremental comms strategy to one that is more like McDonald's squared. In a negative environment with low trust, 1+1+1 does not equal three. Everything you do is discounted.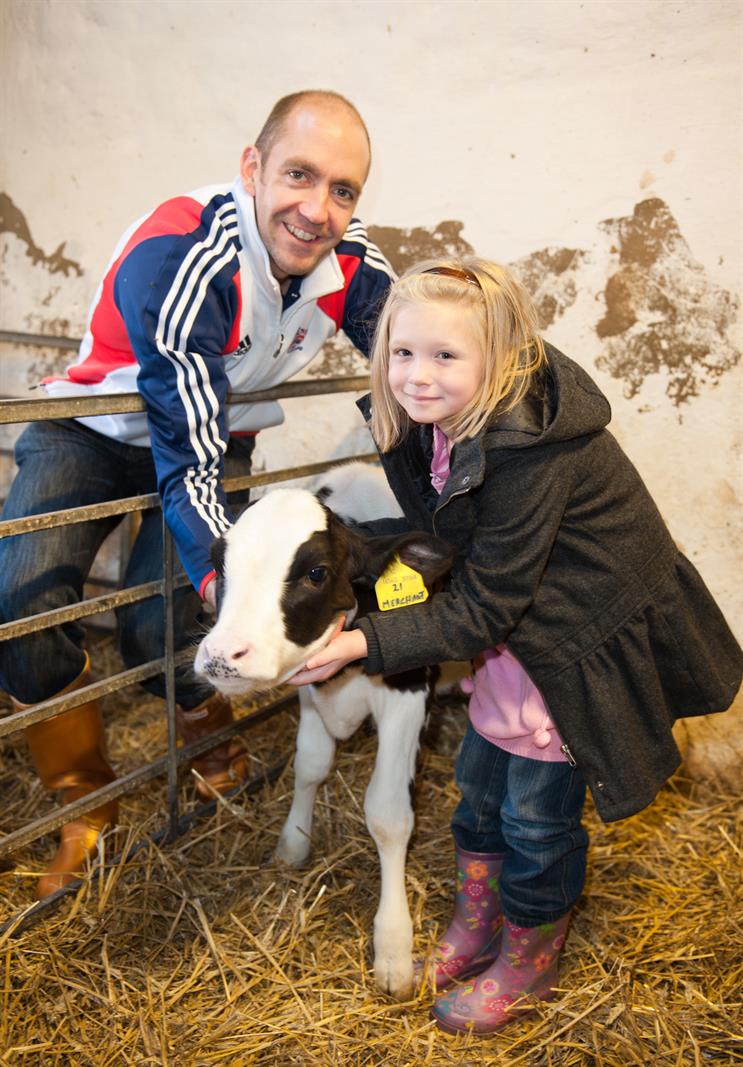 Challenging 'McJob'
We now work on two levels. We look to create step changes in reputation with 'big moves'. These are new developments - not necessarily the most significant commercially, but iconic and illustrative of a wider transformation. They are where we invest to surprise and force re-appraisal.
Below that is 'newsflow', which delivers reinforcement and proof of change to all stakeholders in a joined-up way using all media channels.
So, if the big moves are the twists and turns in the McDonald's story - the things that grab the attention - newsflow of proof points adds depth, credibility and personality (see box).
We also worked hard on internal comms. Our employees are the embodiment of the McDonald's brand, so hitting back at the 'McJob' jibe was important to rebuild pride and drive reputation. With the support of 69 per cent of the British population and the backing of the CBI and the skills minister, we challenged the Oxford English Dictionary definition of a McJob.
It was a high-profile campaign that toured the country raising the issue with MPs and local stakeholders and collecting 105,000 signatures. It made big news locally and nationally. Job swaps were stepped up and third parties mobilised to comment.
We made it possible to take or re-take basic qualifications - maths and English GCSE - through the company intranet. McDonald's became an accredited examination body. Today we are also the biggest provider of apprenticeships in the UK and we recently announced that we will train 70,000 volunteer Gamesmakers for London 2012.
Coffee was an important symbol of McDonald's modernisation. Out went filter coffee from the pre-latte age, to be replaced by Rainforest Alliance cappuccinos and espressos with organic milk. It was not cheap, but at less than £1.50 a cup it was great added value for the customer and it let us talk about transforming the whole market. We went big with the announcement. Last year we sold 100 million cups of coffee.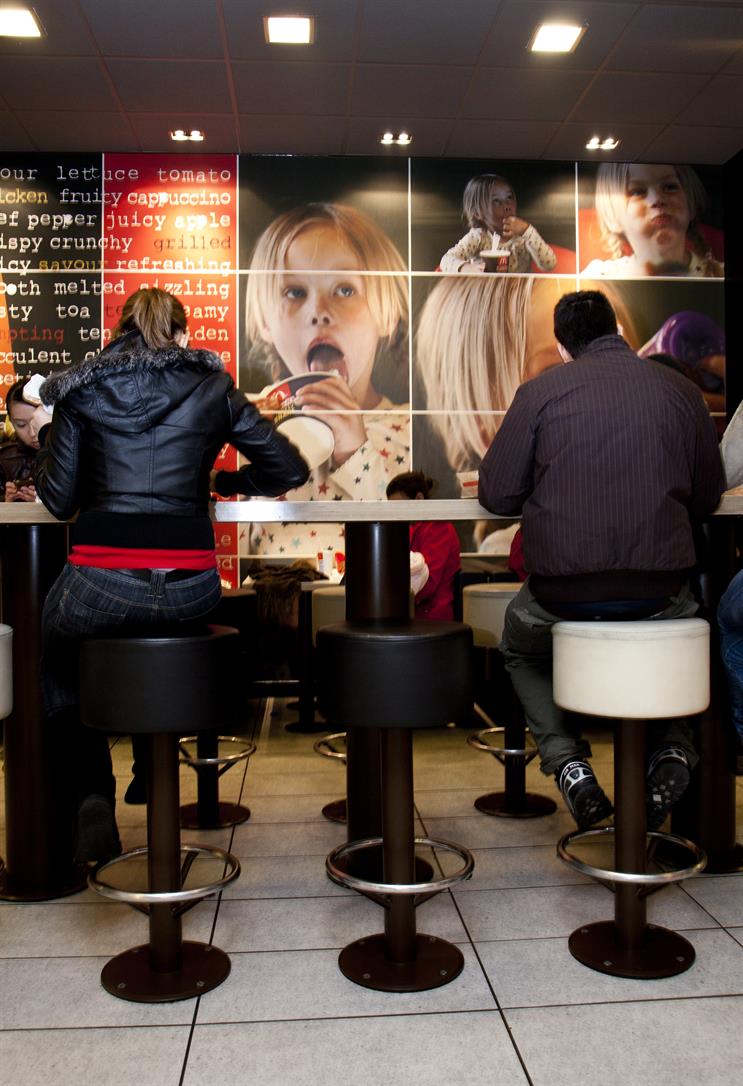 Free wi-fi
It was a similar story when we spent almost £1m installing wi-fi at our restaurants. Not a big deal, but with competitors charging £5 an hour we made it market-changing by giving it away. Big news.
Each of these developments had to be communicated with ambition. TV, radio, national and local press, and online coverage properly integrated with public affairs and marketing. We deepened credibility and built momentum with high profile business interviews.
At McDonald's we like to measure everything. Nineteen quarters of growth, a 20-point improvement in trust scores since 2006, and 80 million more customers in 2010 than in 2009 told us our change of approach is working. But, for me, the change in mood around the brand is more significant. Jamie Oliver recently said in a national newspaper: 'I can't believe I'm telling you that McDonald's UK has come a long way, but it probably puts a lot of gastropubs to shame.'
McDonald's couldn't quite believe it either. He may not be absolutely lovin' it but he is hearin' it, seein' it and sayin' it ... and that is an important milestone on the road back to brand health.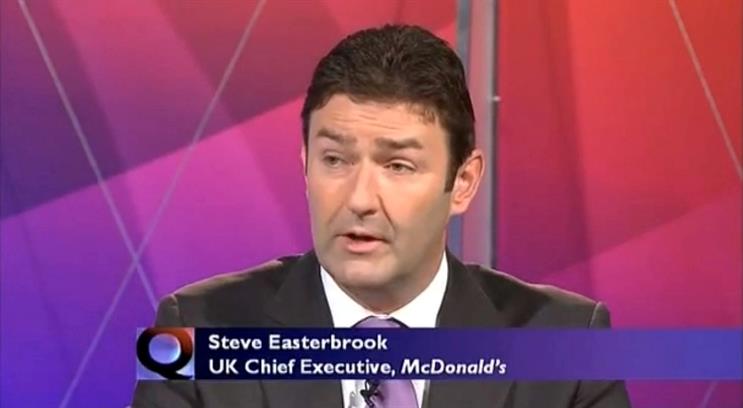 Getting the new message out
A big part of our new thinking was a change in tone to a more open, acknowledging and humble style. A website called 'Make up your own mind' was launched. Tactical ads ran with the line 'Everything McDonald's does is questionable', inviting the public to ask any questions they wanted through the site. We offered people the opportunity to be quality scouts and to come behind the scenes and see for themselves. Mums investigated the supply chain, made films and interviewed farmers. They posted what they saw online.
We also chose to go public for the first time anywhere with one of McDonald's biggest critics. In May 2006 our CEO Steve Easterbrook took part in a debate with Fast Food Nation author Eric Schlosser, not in some quiet media backwater, but right at the heart of BBC current affairs on Newsnight.
It ran live as a 20-minute segment at the top of the programme. It made good TV and it was a turning point for McDonald's in the UK. It said there was a different leader in this business and he was going to be open and drive it in a different direction. That message was heard loud and clear across the media and that was critical to getting traction in our turnaround. It was a calculated gamble that paid off.
We followed Newsnight with regular discursive slots with Simon Mayo on 5Live, Jeff Randall on Sky, the Today programme and Tonight with Trevor McDonald. In parallel, we opened dialogues with the red tops and agreed to let The Sun journalists work some shifts in restaurants.
One hundred brand ambassadors were recruited and trained to be advocates in the regions charged with developing relationships with councils, MPs, community groups and the media. They were all franchisees - local business people with local community interests at heart.