Four years later, executives at the channel's Qatar headquarters are on the hunt for a UK PR agency to help shed negative Western perceptions about the channel. It is also hoping to increase viewers in the UK and Europe, following its launch on Freeview in July. So how is it planning to do this and do PR professionals value its unique voice?
Al Jazeera English's MD Al Anstey told PRWeek the channel was planning to expand its network of bureaux, by opening in South Korea, Hong Kong, Paris and Nigeria. The channel is about to begin a two-month audience research project and a major marketing drive will kick off in January.
The marketing will need to tackle attitudes towards the channel's editorial agenda. 'There are lots of misconceptions that arise from people not watching the channel. When they see our content, these myths are immediately dispelled,' says Anstey. 'Everything we do goes through a rigorous editorial process. Our code of ethics is available online. We don't see the world through a prism. Not an Arabic, Western, geographical or cultural prism.'
He believes the channel has a true global focus. 'Newsgathering is the most expensive part of the process and so many news outlets are cutting back. But we are expanding, because we pride ourselves on having original, first-hand journalism,' he says.
Burson-Marsteller's senior associate Oliver Druttman used to work as a producer at Al Jazeera English. He says the channel is influential because it does take 'a truly global approach to its coverage', with broadcast shifts moving daily around its four centres in Doha, London, Washington DC and Kuala Lumpur. 'With correspondents of many nationalities reporting from all corners of the globe, there is a balanced focus. PROs should remember that any story needs to have global interest,' he advises.
British Red Cross director of comms Phil Talbot agrees, adding: 'Al Jazeera is important both globally and in the UK. Its audience profile and reach is invaluable in communicating to communities here in the UK, with links to the Middle East and to the Muslim world more widely.'
Anstey argues the channel shows more coverage of the developing world than other channels and aims to give a voice to the people affected by news. This provides opportunities for NGO and charity PROs.
Talbot notes the channel was a key media target during the Pakistan floods: 'It helped us convey the developing situation to an audience that was both keenly interested and deeply concerned - while providing reassurance that the Red Cross was doing all it could. We get a very positive response from it to humanitarian issues.'
A MINUTE WITH ... BEN RAYNER, EXEC PRODUCER, NEWS, EUROPE, AL JAZEERA ENGLISH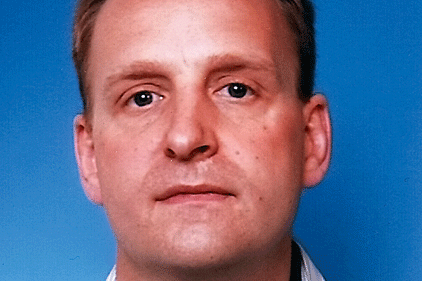 What does Al Jazeera English cover?
We have a mix of stories from around the globe, and reports about the developing world. We cover arts, but we have less entertainment, celebrity and crime news that other channels. We are happy to hear about anything, but we don't tend to do British-only consumer news or product launches. We talk about British news when it is relevant to a global audience.
What is Al-Jazeera's news agenda?
We try to question assumptions, why decisions are made and existing power structures. We look at stories and how they impact on people in the developing world and try to give the disenfranchised a voice. We focus on the human.
What do you do differently?
CNN tends to cover stories and focus on how they affect America, while BBC World has a Western-Anglo perspective. Our channel is for people who don't feel adequately served by Western media and the power structures in the world. We tend to cover stories from places like Latin America and Africa in more depth.
Any advice for PR professionals?
They need to have a clear idea of what the story is and give us the information early. We also need a visual element, so we are going to need people, case studies and pictures.
QUICK FACTS
Household reach: 225 million globally, 30 million in the UK (source: Al Jazeera English)
Broadcast centres: London, Doha, Kuala Lumpur, Washington DC
Feature programmes: Frost Over the World; Rageh Omaar Report; Inside Story
Contact: Ben Rayner ben.rayner@aljazeera.net