It defined a generation, won a flurry of awards and inspired a range of copycat titles.
But like its rivals, Loaded has been unable to combat the downward trajectory of the men's magazine market.
The sale of the magazine by IPC to Vitality Publishing last month ended a difficult period that saw circulation figures drop by 26.3 per cent year on year to 53,591, a fraction of its 450,000 peak.
With such a radical drop in circulation and IPC washing its hands of its own launch, PROs may be tempted to strike Loaded off the target list.
But new editor Andy Sherwood is steering a return to the magazine's original values and design in an attempt to revive the flagging figures.
Sherwood, who was promoted after long-standing editor Martin Daubney left just before the sale, says the impact of the internet on men's magazines should not be underestimated.
Myriad other sources of information and entertainment, including websites such as Loaded founder James Brown's new Sabotage Times, offer readers powerful and instant alternatives.
As Frank PR MD Andrew Bloch says: 'Loaded launched in an era when it was cool to be a bloke, but it has struggled to retain its relevance. The challenge is to keep up to date with sites such as Sabotage Times and The Poke.'
But Sherwood also believes that Loaded 'has been guilty of responding to what other magazines have been doing and its identity has got a bit lost. People say to me "it's just a tit magazine now", but it's not just about that. We need to find our niche again.'
He believes embracing Loaded's heritage is what will help the title stand out from newsstand rivals FHM and Front.
So he is returning to the original design templates of the magazine, introducing higher quality A4 paper stock and changing the tonality of the covers. The magazine is also launching a website and iPad application this month. And for PR professionals the big growth area will be culture and entertainment.
Book reviews will be reintroduced and more emphasis will be placed on TV, film, DVDs and club nights, alongside the 'gonzo' journalism - for example, getting a writer into a cage fight or following a drug dealer for a day.
Bloch argues that the title is still a great way to reach a young male audience. He is also hopeful that the legacy of the brand will mean it has a successful rebirth: 'It is a great brand that will survive, but maybe not in the same format we know and love. But it's too good a brand to lose.'
Sherwood is positive about the future of Loaded: 'There's lots of doom-mongering in the media, but Loaded being sold is the best thing that could have happened to the magazine. Vitality has not bought the title to close it.' Only time will tell.
A MINUTE WITH ... ANDY SHERWOOD, EDITOR, LOADED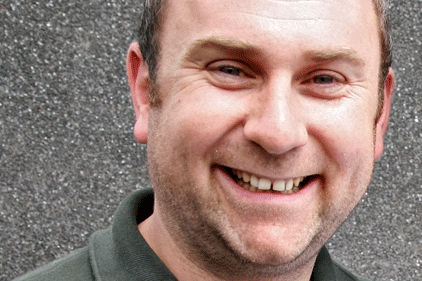 What went wrong for Loaded?
All the men's titles have suffered quite a dramatic drop, but we're the original lad's mag, so we're the title that gets brought up. When we were selling 450,000 copies a month in the mid-90s, the internet wasn't so allencompassing. We have also diluted our offer.
Why the change in front covers?
There is an idea that only promoting sex on your cover means it will sell, but if that's the case then why have men's mag circulations gone down? We have to remember men can get pictures of girls online in an instant now. Our covers have been too graphic recently. We want to create something that people won't be embarrassed to read on the train.
What does this mean for the magazine?
We have tried to emulate the weeklies a bit too much, which focus more on so-called 'real girl' content and don't have big features. But we want to take classy, iconic shots of women.
I want every picture to be poster quality. We want to get back to the original values that women are there to be worshipped and that us men are pains in the bum they put up with.
Your advice for PROs
Get in touch with one of the team to let us know what you have coming up in terms of films, music, books, club nights and DVD launches.
QUICK FACTS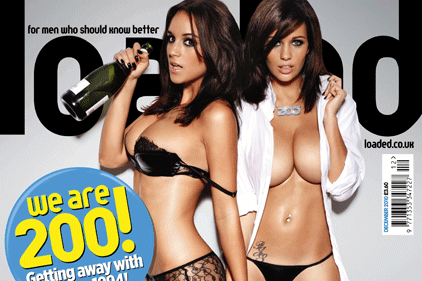 Circulation: 53,591 (Jan-June 2010 ABC)
Target readership: Men in their twenties
Deadlines: Ideally six weeks before press day, latest two weeks before
Contact:
Editor: Andy.Sherwood@vitalitypublishing.com
Staff writer: Sam.Rowe@vitalitypublishing.com
Production: Matt.Warwick@vitalitypublishing.com