The move pits the supplement against the newly relaunched FT Weekend magazine, both interesting developments for PR professionals targeting big spenders.
The Weekend Journal now has more pages, is published in full colour and has more coverage of fashion, property, design, travel, theatre, art and collecting and sports such as golf.
The leisure, culture and arts section is published on Fridays. Cherish PR director Rebecca Oatley says: 'It is a well-regarded target for PR professionals who work in the premium lifestyle brand market as there is a high AB demographic.'
Patience Wheatcroft, editor-in-chief of Wall Street Journal Europe, says: 'Whether it's providing tips on investing in wine, reviewing the hottest theatre tickets or picking up trends from the fashion shows, we'll provide our readers with unique and trustworthy insights.'
The Weekend Journal, edited by Tina Fuhr, has recruited Tina Gaudoin as contributing editor for fashion and style, following her role as editor-in-chief of WSJ, the paper's New York-based lifestyle magazine.
There is also a regular wine column by Will Lyons and advice on food and drink by Bruce Palling, the former travel editor of Tatler, with online-only food features in addition to his weekly magazine column.
Oatley says the Weekend Journal is well regarded by PROs because 'it is seen as a very powerful tool to get at the big-spending consumer market - a good leisure read that will get the right people looking at it'.
She adds: 'It is very similar to the FT Weekend magazine in that it sits well on a coffee table over the weekend and into the next week - people will pick it up and read it in some depth when they have the leisure time to do so.'
It also has a transatlantic readership, so features about properties in London and the US, for example, will appeal to international estate agent firms.
Michael Hanlon, a freelance PR consultant specialising in luxury brands, says: 'It is the essence of a target market - people who read it have a large disposable income and want ideas on how to spend it stylishly. Although there are other monthly lifestyle magazines, they are predominantly focused on the countries in which they are based - the UK edition of GQ is unlikely to carry properties for sale in New York, for example.'
Hanlon says he submits technology pieces and tries to sell-in stories about upcoming gadgets.
He advises: 'The Weekend Journal is essentially looking for innovative ideas that its readers will want to try or buy.'
A MINUTE WITH ... Patience Wheatcroft, editor-in-chief, Wall Street Journal Europe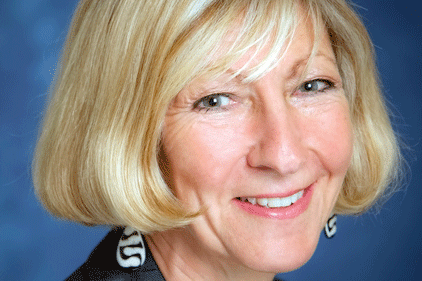 Who reads the Weekend Journal?
Our readers are movers and shakers who are affluent and travel a great deal - but want a life outside the office. We have increased coverage of property, food and wine to reflect what our readers want.
What was the thinking behind the weekend journal's relaunch?
We wanted a glossier, more upmarket weekend section, which this certainly delivers.
What is your advice for PR professionals?
I am a firm believer that you can never have too many ideas. Tina Gaudoin is well-known to the leading fashion and style PR people and she has a very good relationship with them. We're always looking for something different to put in the magazine.
Is there exclusive web content?
Absolutely. The paper product is just a start - we have a great deal of exclusive content on the web, which is constantly updated.
Please explain your deadlines
We have everything done by Thursday night, but in reality, features and other ideas are organised a fortnight in advance. The earlier the better.
How should PROs get in touch and to whom should they speak?
Email wsje.weekend@wsj.com
QUICK FACTS
Circulation: The Wall Street Journal Europe 73,250 (ABC Jan-June 2010)
Key contacts:
Tina Fuhr Editor of section
Paul Levy Theatre and opera
Tina Gaudoin Style, covers trends, shopping, designers and runway shows
Will Lyons Regular wine column and blog posts
Email wsje.weekend @wsj.com