The female-oriented lifestyle site covers all the usual topics - fashion, beauty, decor, mind and body, and travel - and joins an already crowded market.
However, editor-in-chief Carla Bevan believes the site's focus on debate and opinion will make it stand out.
The launch of My Daily is part of AOL's broader business aim to become 'the world's largest content creator'.
Bevan, formerly associate editor of Marie Claire and editor of the magazine's website, joined AOL in August to lead its growing portfolio of sites. 'AOL carried out research into areas where it did not have a big presence, and women online was identified as a growing area,' she says.
Despite being soft-launched last month, the site does not seem to have made a big impact on PROs yet. 'I have not heard many people talking about it,' says ING Media account manager Libby Andrews. But a big consumer marketing push is due to start in early November. So what do PROs need to know about AOL's new offering?
Alongside the standard women's interests, the site has articles designed to provoke debate. Examples include 'Do we lock up too many children?' and 'Is this the beginning of the end for student culture?'
Andrews says this more thought-provoking content separates it from other women's magazines. 'Lots of these sites are about which shoes to wear, whereas My Daily has stories and features that make you think,' she says.
The target reader is aged between 25 and 44, but Bevan identifies 'the sweet spot' as women in their early thirties.
Bevan says the tone of the site should be like a slightly more knowledgeable friend. Articles should be accessible and on approachable subjects, but different from other sites.
'I want readers to log on and find something interesting: a new boutique hotel in Istanbul, for example. Not the obvious stuff,' says Bevan.
My Daily's tone is similar to Stylist magazine, which recently relaunched its website. But Bevan says the advantage to being online-only is the speed at which journalists can respond to activity on the site and wider news agenda. The team is also planning to use social media to ask readers what they want from the site.
Travel PR specialist Karen Tippet, founder of Tippet PR, says the other advantage with an online-only portal is that ideas can work across sections, rather than being contained on a page. Travel stories, for example, can run across fashion, arts, culture or travel sections. Engagement is key. So travel pieces are about 'the best places to eat ice-cream or drink wine. They are anecdotal topics,' she says.
Ultimately, Bevan says: 'We want My Daily to become our readers' homepage.'
QUICK FACTS
Unique users: 325,000 in September (source: comScore)
Deadlines: Hourly
Writers: The Guardian's life and style editor Kate Carter, Elle's former commissioning editor Naomi Reilly, and The Independent regular Laura Smith
Contact: ukeditormydaily@aol.com
Meet the team: mydaily.co.uk/editors
A MINUTE WITH ... Carla Bevan, editor-in-chief, AOL UK content sites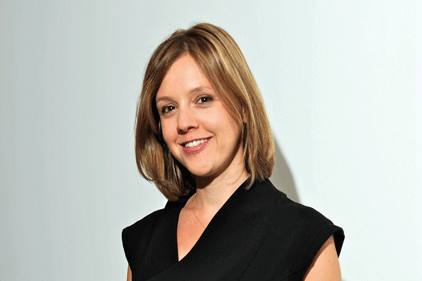 What advice do you have for PROs trying to get coverage?
Look at the site. Think about things that will definitely work for My Daily readers.
What is the best time to make contact?
Afternoons are best. The mornings are very busy as we try to get content up as early as possible. We set stories to go live at 2am, but by 8am staff are in the office. We have freelance contributors writing news throughout the weekend and have features that go live at the same time. We ensure there is new content at the peak times: when our readers are at their desks and have lunch. We also see a peak in the evening.
How do you prefer to be contacted?
PROs can contact us by phone, email or on Twitter and Facebook. All editors have their own area on the site and there are pictures of us all there. We have 11 contributors who are specialists in their area.
As an online-only brand, of what should PROs be aware?
Timing is probably the biggest difference. We are thinking about Christmas, but we have not finalised our coverage yet. We can turn stories around quickly, whereas glossy magazines are working on Christmas in June and July. If PROs have missed the deadlines for a glossy magazine, we would love to hear from them.