The move makes it a direct competitor to BBC Radio 2, but Smooth is aiming to 'out-regionalise' its rival. For PROs, the wider audience of 2.8 million weekly listeners is an attractive proposition.
Smooth Radio, owned by GMG Radio, made the decision to merge its North West England, North East England, London, Glasgow, East Midlands and West Midlands stations after the changes in regulation in June's Digital Economy Act, which allowed Smooth to drop local programming in return for providing a national DAB station.
The exception is Glasgow, which keeps its own breakfast and drive-time shows.
GMG Radio's editorial director James Rea says audience research revealed regional information was the station's most valued content. So from 6am to 7pm, regional news, weather and traffic bulletins will continue to run at the top of every hour. He also believes this commitment to regional bulletins gives Smooth a competitive edge over BBC Radio 2. While he says the 'soulful'
music is Smooth's biggest differentiator, he argues: 'When you are battling with the BBC networks, regional news and information is another area where we can connect with our audience, but they can't.
'The BBC can out-spend us by hiring big-name presenters and running glitzy marketing campaigns, but it can't out-regionalise us. We believe we can build loyalty with an audience.'
Smooth Radio's audience is 40-59 years old, 55 per cent female and the majority are ABC1, according to the latest RAJAR data.
The station has lured Classic FM presenter Simon Bates to present the breakfast show from January. He will join other presenters Mark Goodier, Lynn Parsons, Dave Lincoln, Carlos and Andy Peebles.
Rea advises PROs to make sure they have done their homework before selling in stories. 'We take our news seriously. Stories have got to have real journalistic value and real substance,' he says.
Markettiers4DC editorial MD Helen Moore says when pitching, PROs need to remember Smooth is a campaigning station that likes to devote space to big topics - particular themed days or weeks. She says if a story does not work for a particular day, it may be considered for one of these themed campaigns. 'We have provided prerecorded interview clips in advance of Smooth's Help for Heroes day on 16 November,' she says. 'Smooth has a binge drinking series and another called Skin Deep, about the beauty industry, coming up so opportunities may exist for relevant authoritative comment from brands and industry experts.'
Rea adds: 'We want to run stories people are talking about and that will excite people. Stories have got to have talkability.'
A minute with ... James Rea, editorial director, GMG Radio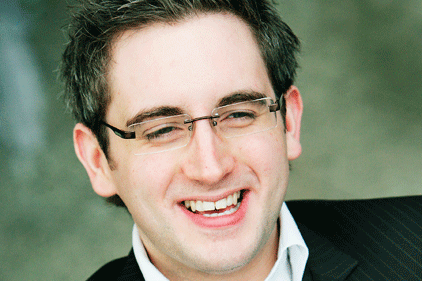 Why did Smooth decide to become a national brand? We were a patchwork of stations up and down the country, but felt the future for Smooth Radio was as a strong, national entertainment brand.
Describe your listeners Smooth listeners are passionate about life and music. They are adults with more time on their hands and a little more money than the average commercial radio listener. They want a station that is life-affirming, warm and aspirational. When there is so much doom and gloom in the world, they also want an escape with presenters who will put a smile on their face.
What stories or ideas are you looking for from PROs? Our news bulletins are regional but relevant. We are not parochial - our news is 'big issue'. If it is a story that our listeners are talking about, it should be in our bulletins. Strong lifestyle-led journalism is our focus.
How should PROs get in touch? By email or calling our news hub.
What should PROs avoid? Avoid sending releases that are thinly veiled attempts at free advertising. The stories must have strong journalistic value - not just gossip and tittle-tattle. A good tip is to avoid calling just before the top of the hour.
Quick facts
Listeners: 2.8 million adults weekly (source: RAJAR)
Demographic: 55 per cent female audience; more than half are ABC1 (source: Q2 RAJAR)
Deadlines: Every hour
Contact: Email news@smoothradio.co.uk
Telephone: 0845 1116397