Even more was made of co-presenter Christine Bleakley's decision, in June, to follow him, lured by the chance to front ITV's new breakfast show alongside Chiles.
But despite the huge ad campaign that heralded the arrival of GMTV's replacement Daybreak on 6 September, the media are now talking about the show for all the wrong reasons - as ratings falter and speculation mounts about the show's long-term medium.
PR professionals, however, are sticking by the show, arguing that it is still a top broadcasting target.
'I absolutely believe it is a worthy target,' says Braben's associate director James Matheson. 'There are only two choices for that audience, Daybreak or BBC Breakfast. It is well worth all PROs doing their damnedest to get their product or talent on the show.'
Taylor Herring managing partner James Herring agrees: 'BBC Breakfast is moving to Manchester and that is going to be a problem for a lot of PR executives.
'If you only have 24-hour access to a Hollywood star, then are you going to be able to fit Manchester in as part of the media schedule?'
PROs advise Daybreak to step up its own PR. 'Keep hammering home the quality of the show. Put out pictures of Christine with celebrities such as Robbie Williams, or good snippets from interviews. Get the message out that the show is a place where you can watch big names,' says Matheson.
Herring believes it always takes time for a new show to find its feet.
He advises ITV to make more of cross-promotional opportunities and get the presenters on The X Factor, or the show's contestants on the breakfast couch.
Daybreak has plenty of opportunities for PROs, featuring celebrity interviews, competitions, consumer and health issues, main news, sport, human interest, lifestyle and weather reports.
Matheson suggests PROs should watch the show, 'or Sky Plus it' to make sure they understand the agenda: 'It is more entertainment-focused and fluffier than BBC Breakfast. Daybreak has a vast range of topics and has two-and- a-half hours to fill.
'So don't be shy in coming forward,' he advises.
Daybreak editor Ian Rumsey argues that the programme attracts more 'housewives with children' viewers than its rivals.
Eulogy CEO Adrian Brady advises PR professionals to think very carefully about this audience: 'Make sure your story is about the masses and appeals to the everyday person.
'Before you talk to the team, have what a broadcaster needs: a great story and a good spokesperson,' says Brady.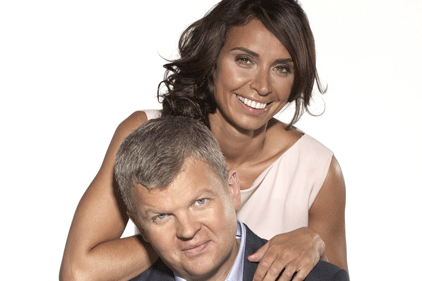 QUICK FACTS
Deadlines: The night before for breaking stories. In advance for features pieces
Show launched: 6 September
Viewers: Daybreak averages 800,000 viewers daily, with an average daily reach of 3.3 million (source: BARB)
Presenters: Adrian Chiles and Christine Bleakley
Contact: futures@itv.com
A MINUTE WITH ... IAN RUMSEY, EDITOR, DAYBREAK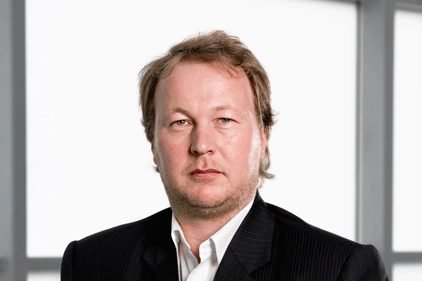 Are you worried about the drop in viewing figures and how are you planning to increase them? ITV has made a long-term investment in breakfast programming and, just one month in, we are pleased with our performance so far. GMTV was in decline for more than five years, so our aim has always been to stabilise our breakfast audience - which we are already showing signs of doing - and then build on this stability over time. Daybreak is already closing the gap in year-on-year decline after just one month.
What makes the show different to its rivals? Our goal is to set viewers up for the day ahead and give them something to talk - and smile - about. We give viewers the news they need, plus credible, original journalism and exclusives.
How should PROs get in touch? We have many researchers and producers working across the different areas of Daybreak. Email is often the best way to make contact, usually through our futures department.
What are the deadlines? As Daybreak is a live, daily show, our deadlines can be up to the night before the next day's show. However, we do plan features months in advance, so the more notice that researchers/producers are given, the better chance the item has of being covered.