When Grazia named a Louis Vuitton scarf as a hot product in July 2009, it sold out within weeks across the UK. Ten readers even travelled to Paris to buy one instead. In the run up to the 2010 general election, the leaders' wives Samantha Cameron and Sarah Brown went to Grazia for their first glossy magazine interviews. And in the latest National Readership Survey figures, the weekly glossy stood out as a star performer with a ten per cent increase in readers, a stark contrast to the general trend of falling figures. So what is Grazia doing right and how can PROs tap into its selling power?
Editor Jane Bruton says the secret of Grazia's success is a clear focus on what readers want. 'I believe you can achieve editorial excellence by really understanding and connecting with your readers. Ours are intelligent, upmarket, urban women who are notoriously difficult to reach. They like to be in the know,' she says.
Grazia provides a mix of fashion and celebrity news as well as travel, culture and features. Bruton believes the weekly frequency of the title gives it a competitive advantage against other glossy magazines. 'We can react more quickly to the mood of the moment than a monthly title,' she says. For example, Grazia is capitalising on the popularity of cultural experiences as the economy continues to tighten wallets. 'Rather than "the it bag", it is now about "the it book". We have revamped our culture pages and added recommendations from people like Lauren Laverne.'
The journalists aim to maintain a consistent dialogue with readers throughout the week on social networking sites and on Grazia Daily, the site it launched a year and a half ago. 'These are powerful marketing tools and have helped us deepen our relationship with readers,' explains Bruton.
In order to secure coverage in Grazia, PR professionals should remember the magazine is always on the hunt for the next big thing. Ideas or products must be new, and pitches must be exclusive.
'Don't pitch in photocalls, they don't work. Invite them to a VIP party and give them an exclusive,' says Shine Communications account manager Lauren Winter-Beckett. 'Know their target celebrity list. They tend to write about A-listers. You won't read about Peter Andre getting his Katie Price tattoo lasered,' she says.
On the travel side, Karen Tippett, founder of Tippett PR, says: 'Unless a destination is topical, a lifestyle angle is preferred. But any ideas pitched need to be relevant to the core readers and available for readers to book,' she advises.
Winter-Beckett urges PROs to remember the title is aspirational: 'It's one of the few women's weeklies that is not deemed a guilty pleasure. The top ten news stories feature genuine news from around the world. It appears less fickle, so if your brand is in there it is worth its weight in gold.'
As Bruton says: 'If something is not new and hot, then it's not going in.'
QUICK FACTS
Circulation: 229,732 (ABCs Jan-Dec 09)
Publisher: Bauer Media
Readers: ABC1 77 per cent, AB 38 per cent (higher than Elle, Marie Claire, Vogue and InStyle, according to NRS Oct 09-March 10)
Average age of reader: 34 (Source: Bauer)
Contact: Siam.Goorwich@bauermedia.co.uk
020 7520 6454
A MINUTE WITH ... JANE BRUTON, EDITOR, GRAZIA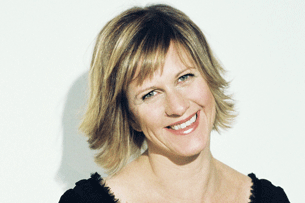 When should PROs call you?
Unlike any other glossy magazine, we operate like a newspaper. The best time to call the team is on Monday afternoon after the first conference of the week, or on Friday afternoon after we have gone to press. We are going to press from Thursday to Friday lunchtime.
What are your pet PR peeves?
I get emails from California Raisins all the time. How is that relevant to me? I also get phone calls from PROs saying they have a product for our food news page, which we haven't had for the past three years. Look at the magazine and research where you think the product might fit.
How can brands get into the magazine?
Put our readers front of mind. They are media, trend and product savvy. They live in a fast world. Something is no longer 'last season', it's now 'last week'. Also we want a genuine exclusive. For example, we love getting one-to-one, face-to-face interviews, but not if you're giving us ten minutes and another title 30 minutes.
Other PR tips
Simplify your communications. We are inundated with press releases every day so we don't have time for gimmicky packaging or endless reams of paper. Be succinct and put a top line at the top of the release.