---
The latest views from PRWeek's journalists, columnists and contributors - and Twitter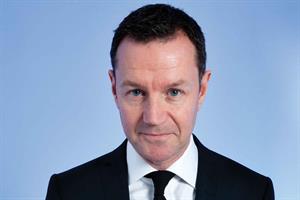 All the evidence gathered from PRWeek's investigations over the past month points to a couple of crucial conclusions...
3 comments
More …

Hundreds of thousands of public service workers across the UK took to the streets yesterday to protest over pay, pensions and cuts by the Government.

Prime Minister David Cameron faces a perfect storm over claims that a child abuse ring operated at the heart of Westminster during the 1980s - a toxic combination of historic abuse, paedophiles and missing documents.

France's largest bank BNP Paribas this week agreed to pay a $8.97bn settlement over US allegations of sanctions violations, the largest settlement for a such a case in US history.
Seeing red: what gets you fuming?

Speed Communications director John Brown talks client behaviours he can't stand.

Nick Williams, senior vice-president and partner, head of public affairs, at FleishmanHillard, fumes at poorly presented requests for proposals.

Alan Twigg, LightBrigade's managing director, talks client behaviours he can't stand.
PRWeek's tops of the month

Good on Home Secretary Theresa May for giving the Police Federation a kicking.

PRWeek senior reporter John Owens applauds Samsung and Ellen DeGeneres for earning sponsorship amplification.

PRWeek digital editor Lynsey Barber applauds frozen food retailer Iceland for telling the CPS it did not instigate or agree with the prosecution of three people accused of taking food from the bins outside its Kentish Town store.
PRWeek's flops of the month
Kent police and crime commissioner Ann Barnes' documentary was a PR disaster.

PRWeek news editor Daniel Farey-Jones laments House PR's attempt to 'leverage' sponsorship amplification.

PRWeek reporter Jonathan Tilley is appalled by Procter & Gamble's detergent brand Dreft sponsoring the birth of pop musician Kevin Jonas' daughter.
I didn't get where I am today ...

Hilary Cross, director of external affairs at Macmillan Cancer Support, explains why it is important that she makes a difference.