---
The latest views from PRWeek's journalists, columnists and contributors - and Twitter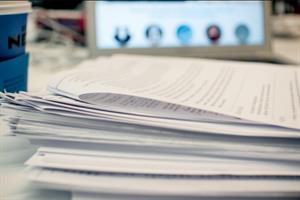 On my desk I currently have well over 150 CVs applying for a new graduate role.
1 comment
More …
Seeing red: what gets you fuming?

We find ourselves telling the client what they want to hear, not what they need to hear, says Andy Shaw, account director at Kindred.

Why use complex phrases to describe simple actions? It doesn't make sense, says Lucy Willatt, account director, corporate and professional services, The PR Office.

Creative and strategy sessions often founder on a lack of planning and poor team briefings, says Dissident founder James Thellusson.
PRWeek's tops of the month

It was a story to rival the best Hollywood sci-fi, but this real-life space mission became a global media phenomenon.

The PR and marketing team at Airbnb was quick to spot an opportunity after a Texan tourist, David Willis, became locked inside a branch of bookstore chain Waterstones near Trafalgar Square.

Walmart got a big tick when it made corrections in red pen to a negative New York Times article and posted the notes on its blog
PRWeek's flops of the month

It is difficult to know the exact moment to pull the plug and accept that one is in a battle one cannot win, but the comms team at Sheffield United can reasonably be accused of a defensive error with its handling of the Ched Evans debacle.

In an ill-advised attempt at humour, the party released UKIP Calypso, a song performed by former Radio 1 DJ Mike Read.

Sainsbury's, like every other supermarket in the high street, is engaged in a fierce battle to the death with its rivals.
I didn't get where I am today ...

Hilary Cross, director of external affairs at Macmillan Cancer Support, explains why it is important that she makes a difference.