---
The latest views from PRWeek's journalists, columnists and contributors - and Twitter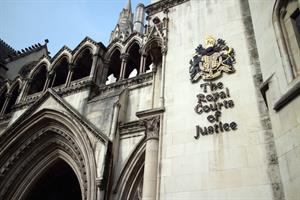 When I was asked to take over the Mirror litigation, I was trying to get out of phone hacking. I had just steered 55 claims against the News of the World to a successful conclusion. It had been a gruelling few years, which I had gone straight into after two heavy libel claims. I was looking forward to moving on.
More …
Seeing red: what gets you fuming?

People who enter every competition going are not likely to engage with your brand, says Jennifer Teale, PR manager, retail, leisure & lifestyle at Rumpus PR

Clients and agencies must see social comms as more than an invasive add-on, says Ben Caspersz, MD and founder, Claremont Communications.

We find ourselves telling the client what they want to hear, not what they need to hear, says Andy Shaw, account director at Kindred.
PRWeek's tops of the month

Top marks go to environmental campaign group Greenpeace for bringing the parent group of Santander to the negotiating table with a hard-hitting campaign against rainforest destruction in Indonesia.

In an interview on American talk show Tavis Smiley, actor Benedict Cumberbatch caused controversy when he raised the issue of diversity within acting.

It was a story to rival the best Hollywood sci-fi, but this real-life space mission became a global media phenomenon.
PRWeek's flops of the month

Children's charity Barnardo's came under fire after The Sun accused it of paying reality TV star 'Binky' Felstead £20,000 for promoting the charity on Instagram.

Those inclusive, liberal, lefty types at the Green Party never seem to put a foot wrong when appealing to their core constituency of sandal-wearing, muesli-knitting tree lovers. Do they?

It is difficult to know the exact moment to pull the plug and accept that one is in a battle one cannot win, but the comms team at Sheffield United can reasonably be accused of a defensive error with its handling of the Ched Evans debacle.
I didn't get where I am today ...

Ilona Hitel, the founder of The CommsCo, on two key reasons for her success.