---
The latest views from PRWeek's journalists, columnists and contributors - and Twitter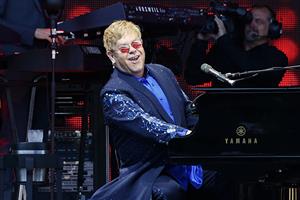 The curse of the celebrity injunction appears to have struck again after Sir Elton John lost a battle to prevent The Sun reporting claims that he sexually harassed a male employee.
More …
Seeing red: what gets you fuming?
PRWeek's tops of the month

The movement for Britain to leave the European Union did everything a successful PR campaign should.

PRWeek's top of the month for April 2016 goes to Premiership winner Claudio Ranieri.

PRWeek's flop of the month for March 2016 goes to Google, thanks to its April Fools' prank gone awry
PRWeek's flops of the month

She was the great hope of many pro-Brexit Conservatives, but Andrea Leadsom's disastrous handling of a press interview and its aftermath brought her plan to be the next Tory leader and Prime Minister to a grinding halt.

PRWeek's flop of the month for April 2016 went to The Times, and its coverage of the Hillsborough inquiry result.

PRWeek's flop of the month for March 2016 goes to Google, thanks to its April Fools' prank gone awry