---
The latest views from PRWeek's journalists, columnists and contributors - and Twitter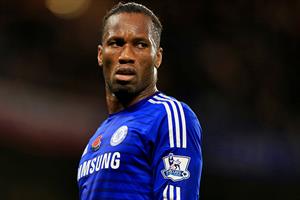 The claims made against ex-Chelsea striker Didier Drogba have highlighted serious concerns about reputational damage and the knock-on effect this can have - in this case putting a significant question mark over his charity's credibility.
More …
Seeing red: what gets you fuming?

Next time you are tempted to send out a lifeless LinkedIn 'invite to connect', stop, says freelance PR Karen Triggs.

We find ourselves telling the client what they want to hear, not what they need to hear, says Andy Shaw, account director at Kindred.

People who enter every competition going are not likely to engage with your brand, says Jennifer Teale, PR manager, retail, leisure & lifestyle at Rumpus PR
PRWeek's tops of the month

Greenpeace can now put the best possible spin on years of campaigning to bring a halt to its arch-enemy Shell's plans to drill for oil in the Arctic, after the company pulled the plug on its operations in the region.

After his dramatic victory in the Labour leadership election, PRWeek identifies Jeremy Corbyn as the top PR performer of the past month.

Kim Kardashian who? The reality TV star famously said she wanted to 'break the internet' with her racy cover for Paper Magazine last year, but another cover - for a far more empathetic human interest story - perhaps came closer to doing so.
PRWeek's flops of the month

Little known startup Turing Pharmaceuticals caused worldwide outrage after the firm purchased live-saving drug Daraprim and raised the price by 5000 per cent.

The Charity Commission and the Electoral Commission are both under fire from the PRCA for giving charities conflicting advice on how to navigate the finer points of the Lobbying Act.

Thomas Cook was odds on favourite to be flop of the month, when its nine-year PR troubles surrounding the Corfu tragedy came to a crescendo. That was until the spectacular implosion of FIFA.
I didn't get where I am today ...

Ilona Hitel, the founder of The CommsCo, on two key reasons for her success.