---
The latest views from PRWeek's journalists, columnists and contributors - and Twitter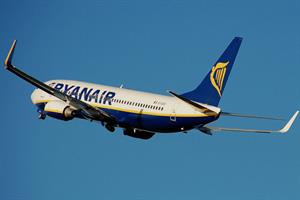 Ryanair's image revamp continued apace this week with the launch of a 'business class'.
More …

David Cameron stepped up to answer the question of just how far he was willing to involve Britain in conflict with the Islamic State (IS) as it overran parts of Syria and Iraq.

After months of 'will he, won't he' speculation, London Mayor and potential future Conservative leader Boris Johnson has declared he will stand as an MP next year.

Singer and former X-Factor judge Tulisa Contostavlos chose to be filmed for a BBC Three documentary, 'Tulisa: The Price of Fame', as she went on trial for supplying cocaine to an undercover Sun reporter.
Seeing red: what gets you fuming?

Walmart got a big tick when it made corrections in red pen to a negative New York Times article and posted the notes on its blog

Stop telling us to 'spin' says Cormac Smith, chairman of LGcommunications.

Speed Communications director John Brown talks client behaviours he can't stand.
PRWeek's tops of the month

Good on Home Secretary Theresa May for giving the Police Federation a kicking.

PRWeek senior reporter John Owens applauds Samsung and Ellen DeGeneres for earning sponsorship amplification.

PRWeek digital editor Lynsey Barber applauds frozen food retailer Iceland for telling the CPS it did not instigate or agree with the prosecution of three people accused of taking food from the bins outside its Kentish Town store.
PRWeek's flops of the month
Kent police and crime commissioner Ann Barnes' documentary was a PR disaster.

PRWeek news editor Daniel Farey-Jones laments House PR's attempt to 'leverage' sponsorship amplification.

PRWeek reporter Jonathan Tilley is appalled by Procter & Gamble's detergent brand Dreft sponsoring the birth of pop musician Kevin Jonas' daughter.
I didn't get where I am today ...

Hilary Cross, director of external affairs at Macmillan Cancer Support, explains why it is important that she makes a difference.