---
The latest interviews, features and research together with PRWeek's key projects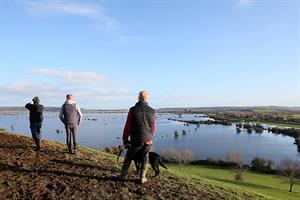 As world leaders prepare to gather in Paris on Monday for the crucial Climate Change Conference - in a city under a state of emergency following the terrorist attacks - PRWeek looks at how the comms of climate change have shifted since the disastrous Copenhagen summit six years ago and why walking the tightrope of language between misery and complacency is vital to tackling the issue.
More …

Ask the ebullient former CEO of Sainsbury's what he really thinks about PR and he refuses to answer. "I reject the premise of your question," he says, "because there's an inherent negativity to it."

Clare Hieatt, the managing director of UK jeans-maker Hiut, says her company competes with bigger brands via smart social media and 'brand purpose'.

It slid into public consciousness on a conveyor belt of modernity in the late 1990s, helping to bring Japanese food to the masses. Yet YO! Sushi's CEO Robin Rowland maintains that the brand remains just as innovative today.

Brazil is going through a turbulent political and economic period but it is still exceptionally strong creatively, says Alasdair Townsend, managing partner of Sherlock Communications.

PR is slowly emerging from under the ad agency shadow in Romania, as brands begin to invest in a growing local economy, says Mirela Meita, general manager of Chelgate Romania's Bucharest office

Opportunities to get your message across in Myanmar's media have improved significantly since the shackles on press freedom were loosened three years ago, says Graham Stewart, managing director at Bell Pottinger Myanmar.