---
The latest interviews, features and research together with PRWeek's key projects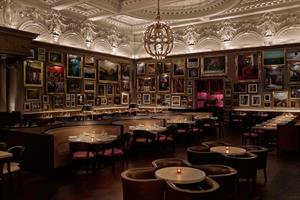 Melanie Cullis, associate director at Kindred, reviews this month's top eatery, Berners Tavern.

Ask the ebullient former CEO of Sainsbury's what he really thinks about PR and he refuses to answer. "I reject the premise of your question," he says, "because there's an inherent negativity to it."

Clare Hieatt, the managing director of UK jeans-maker Hiut, says her company competes with bigger brands via smart social media and 'brand purpose'.

It slid into public consciousness on a conveyor belt of modernity in the late 1990s, helping to bring Japanese food to the masses. Yet YO! Sushi's CEO Robin Rowland maintains that the brand remains just as innovative today.

The PR industry has massive potential in Africa's biggest economy but there is still work to be done, says Nn'emeka Maduegbuna, chairman and CEO, C&F Porter Novelli, Nigeria.

The Mexican PR industry is growing but not yet seen as strategic, says Adriana Valladares, president and CEO of Burson-Marsteller Mexico.

PR is not well understood in Turkey but there is huge potential for development, says Seda Yalçin, CEO of Weber Shandwick Turkey.