---
The latest interviews, features and research together with PRWeek's key projects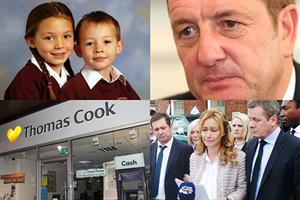 Thomas Cook bears all the hallmarks of a company about to implode under the weight of public disgust. This is due to its handling of the tragedy in which two children died from carbon monoxide poisoning from a faulty boiler while on holiday in Corfu in October 2006. The deaths, together with the ensuing inquest verdict of unlawful killing last Wednesday, in which Thomas Cook was found to have "breached its duty of care", is a nightmare scenario for a company that has previously been synonymous with family-friendly holidays.
1 comment
More …

Ask the ebullient former CEO of Sainsbury's what he really thinks about PR and he refuses to answer. "I reject the premise of your question," he says, "because there's an inherent negativity to it."

Clare Hieatt, the managing director of UK jeans-maker Hiut, says her company competes with bigger brands via smart social media and 'brand purpose'.

It slid into public consciousness on a conveyor belt of modernity in the late 1990s, helping to bring Japanese food to the masses. Yet YO! Sushi's CEO Robin Rowland maintains that the brand remains just as innovative today.
The conflict in the country has squeezed PR budgets but at the same time created opportunities for the industry to evolve.

One of the world's fastest-growing economies has a PR sector supporting change as well as effecting it.

The PR scene in Qatar has changed rapidly since the Gulf state came under global scrutiny after it was awarded the 2022 FIFA World Cup, says James Caffall, MD of Forbes Associates.