---
The latest interviews, features and research together with PRWeek's key projects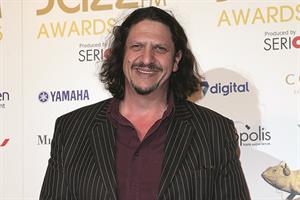 PRWeek features editor Alex Benady talks to the food critic about covering a murder and shameless celebrities
More …

Ask the ebullient former CEO of Sainsbury's what he really thinks about PR and he refuses to answer. "I reject the premise of your question," he says, "because there's an inherent negativity to it."

Clare Hieatt, the managing director of UK jeans-maker Hiut, says her company competes with bigger brands via smart social media and 'brand purpose'.

It slid into public consciousness on a conveyor belt of modernity in the late 1990s, helping to bring Japanese food to the masses. Yet YO! Sushi's CEO Robin Rowland maintains that the brand remains just as innovative today.

The 'start-up nation' has plenty of opportunities for the PR industry, says Maayan Nave, owner of Now-You Heart & Business Communication and head of global comms and PR for SodaStream International.

Brazil is going through a turbulent political and economic period but it is still exceptionally strong creatively, says Alasdair Townsend, managing partner of Sherlock Communications.

PR is slowly emerging from under the ad agency shadow in Romania, as brands begin to invest in a growing local economy, says Mirela Meita, general manager of Chelgate Romania's Bucharest office