---
Latest opinion and features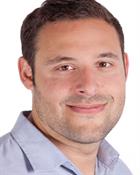 I raised this question a few weeks ago at a dinner with a handful of industry leaders.

Yesterday's poll result in Rochester and Strood is a complete disaster for David Cameron.

An Associated Press reporter recently asked Bill Cosby about sexual abuse allegations. Things got even more awkward than you'd imagine.

The PRCA celebrated its 45th year this week with cake, drinks and karaoke at its new offices in Great Suffolk Street in Southwark.

Now Flack thought it knew a fair amount about this éminence grise (blanc, rosé and rouge) of public affairs, but Lionel Zetter's 'This Is Your Life'-style 60th birthday celebration was an eye-opener.

Assist your recovery from the PRWeek Awards with the best of your pictures and gossip from the night.
Job of the Week - Sponsored By Ellwood Atfield
General Manager, Internal Communications Europe - Global Consumer Brand:
c. €110,000 plus excellent benefits, based in
Yvelines, Ile-de-France (France) - 25km from Paris
In the latest instalment of this series, our social media expert explains how content marketing can work across sectors.
How can I make my brand more agile in a multi-channel world?