---
Latest opinion and features

At the end of January I wrote an article for PRWeek that challenged Scottish businesses to contribute more to the independence referendum debate.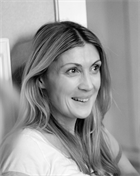 Miranda Mitchell is head of outreach at The Brooklyn Brothers and was a key figure behind the spectacular £4m launch event of the new Jaguar XE on Monday evening.

A number of brands created 9/11-themed tweets on Thursday morning - and a handful rushed to delete them after complaints from Twitter users.

Flack recalls a time, long, long ago, when having a bucket of cold water poured over your head was the preserve of Super Bowl-winning coaches and drunken sailors.

Now Flack knows there is probably some in-depth analysis to be done on why the ALS #IceBucketChallenge is a clever, strategic bit of social media.

Unity was ironically thrown out of the window at, erm, Unity for its annual sports day.
Job of the Week
Sponsored By Burton Hospitals NHS Foundation Trust
Director of Communications:
£70,000 p.a., based in Burton-on-Trent, Staffordshire
As part of our Ideas Lab broadcast series, Shout Communications has put together tips on how PRs can make the most of sponsored online video.
How can I make my brand more agile in a multi-channel world?