'40 Under 40' bodes well for the present and future of PR
For all of the industry fretting about talent - and the absence of the necessary amount of PR pros in the five-to-eight year experience range to fill ranks - compiling our inaugural 40 Under 40 list was difficult only in one manner: it was hard making the final cut.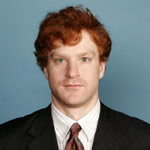 Have you registered with us yet?
Register now to enjoy more articles and free email bulletins
Register
Already registered?
Sign in